Academic Facilities
Advent Culture
Design
125 Years of Auburn Women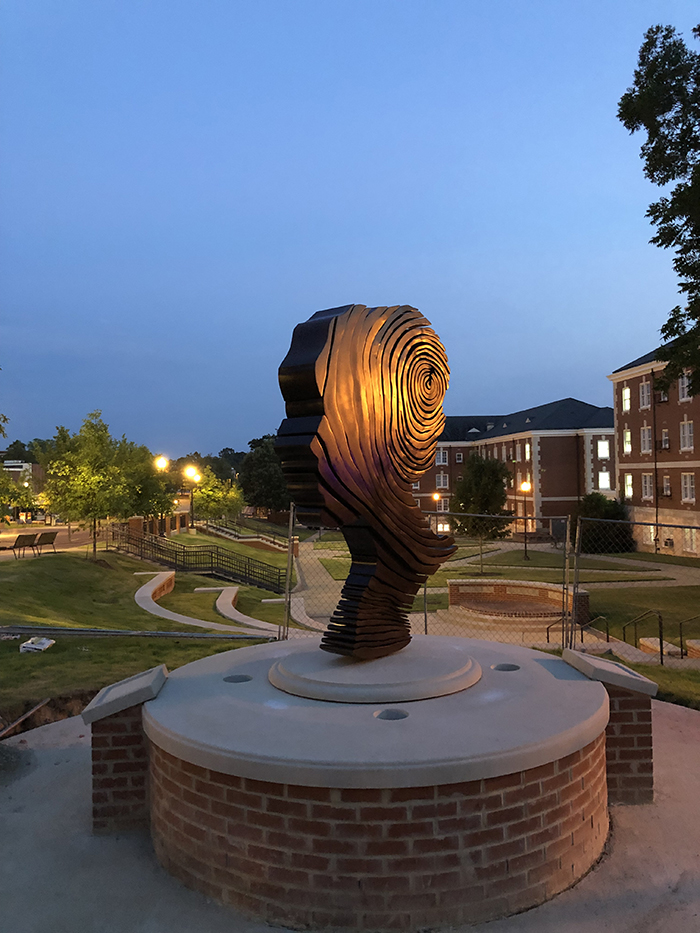 After 125 years since Auburn University's first co-ed class, it was time to pay homage to generations of influential women whose legacies continue to shape life on The Plains. The university set out to memorialize the enrollment of Auburn's first female students in 1892: Willie Little, Katherine Broun and Margaret Teague. Not only was this a milestone for Auburn, but also for the state of Alabama as this ushered in the era of co-ed higher education in the state.
In order to celebrate such a critical chapter in Auburn University's history, university officials agreed that the story of Auburn women needed to act as a centerpiece on campus. "We began talking about how it would be really neat if we had a sculpture on Auburn's campus that commemorated this and really tied with Theatre III to give an overall picture of the story," said Angie Stephens, associate VP for constituent development in the Office of Development. When it came time to begin the development of the sculpture, Advent was fortunate enough to get the call.
After years of partnership with the university on academic and athletic facilities, Advent was once again able to help Auburn tell its story—this time, a story that hit really close to home. Advent designer and Auburn alumnus, Lauren Duke Patterson, was the obvious choice for the project. As an Auburn woman herself, Patterson assembled a team of fellow Auburn alumni on Advent's team of designers and fabricators to begin creating the experience. "When we first started, I pulled in a large group of our team, say 50% of that team was Auburn grads. We sketched out a wide variety of concepts," Patterson said.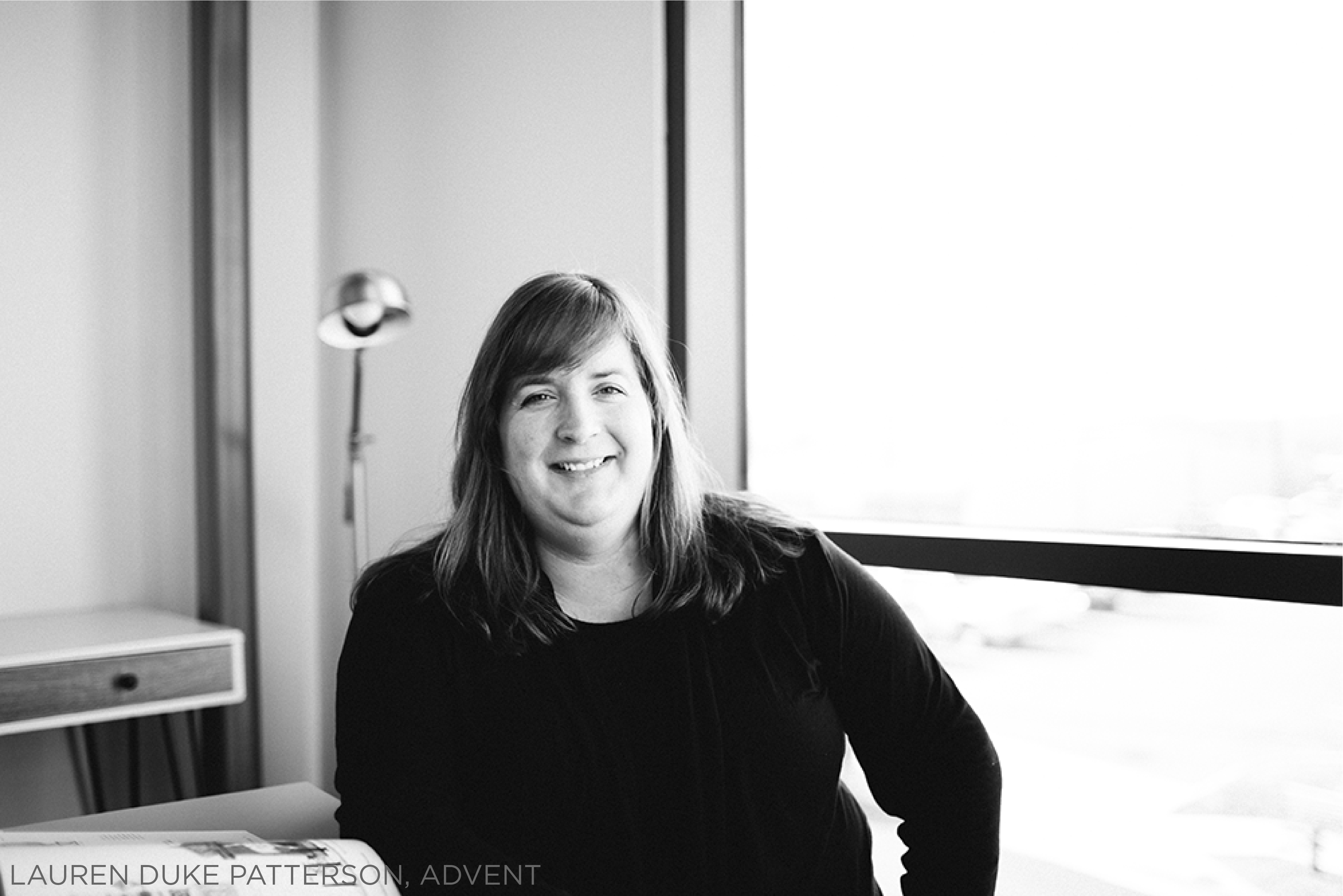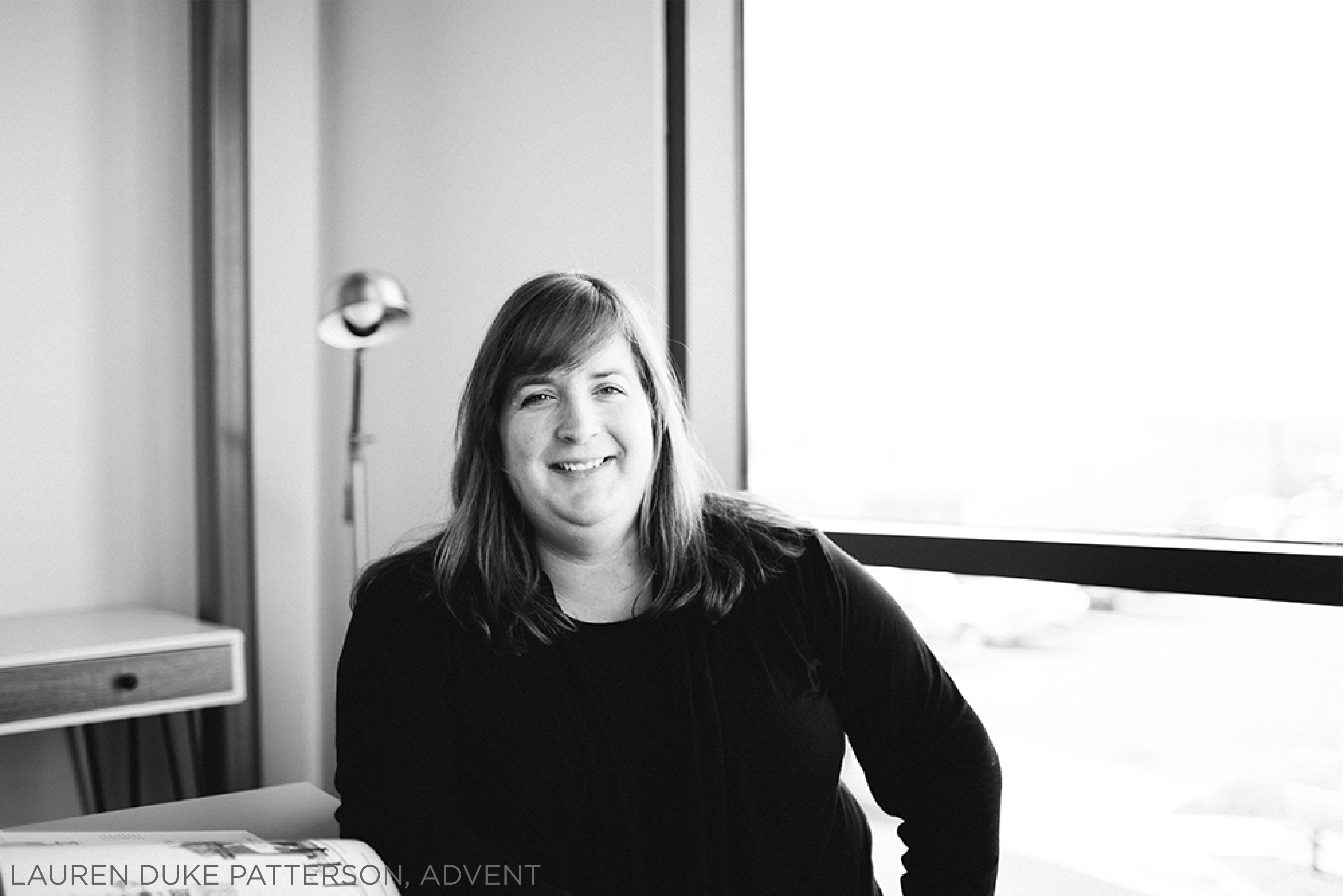 With the design process underway, Advent's team under the direction of Patterson worked hard to develop concepts that were true to Auburn's brand and celebrated generations of diverse women who had walked the campus. Following multiple rounds of conceptual design, Patterson recalls how she finally landed on a winning design. "Our design intent all along was for Auburn women to feel honored when they saw the statue. It was funny, we were on the final round of conceptual design when I received the Auburn alumni magazine in the mail and realized that the correct solution for the statue was right in front of me," Patterson said. "It seems so logical, it made the most sense. It works with their brand, it works with their message: it represents all women."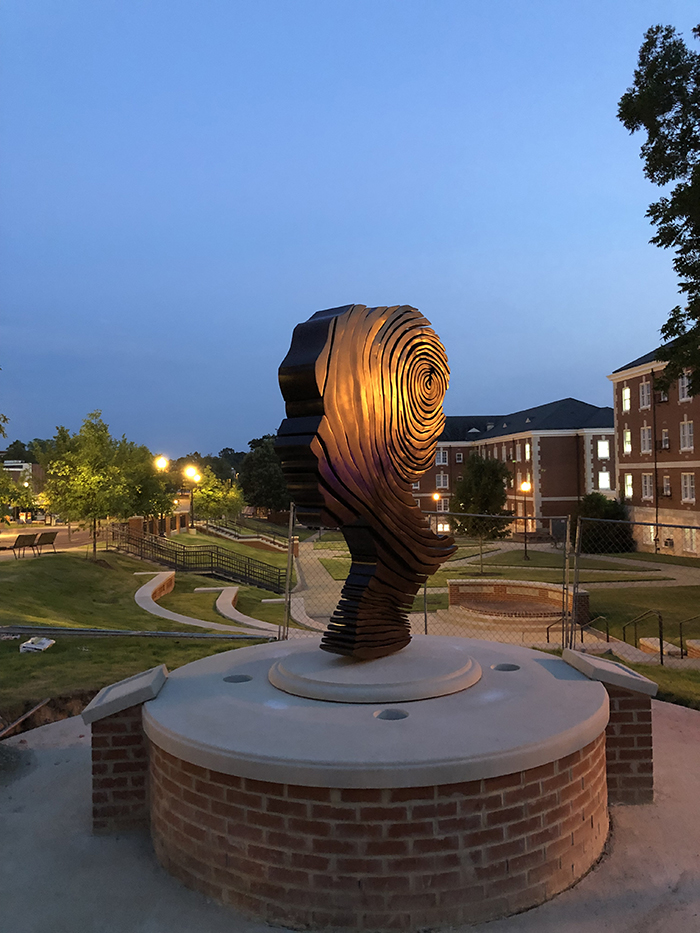 The nearly 7-foot tall bronze sculpture now sits at a central location on Auburn's campus—a hub surrounded not only by some of the university's oldest buildings, but also dormitories named for each of the first female students. "It's really important, since students are going to be seeing it every day, that we made the design perfect just to ensure that everyone was happy with it," Patterson said. "I hope the statue invokes a sense of pride in being an Auburn woman. We're a strong network and have gone or will go on to do amazing things with the education we've received at Auburn."
For more information on the Auburn Women's Statue, visit The Auburn Plainsman and the Auburn Alumni Magazine to read more.