Giving Back
2017 Living Water Project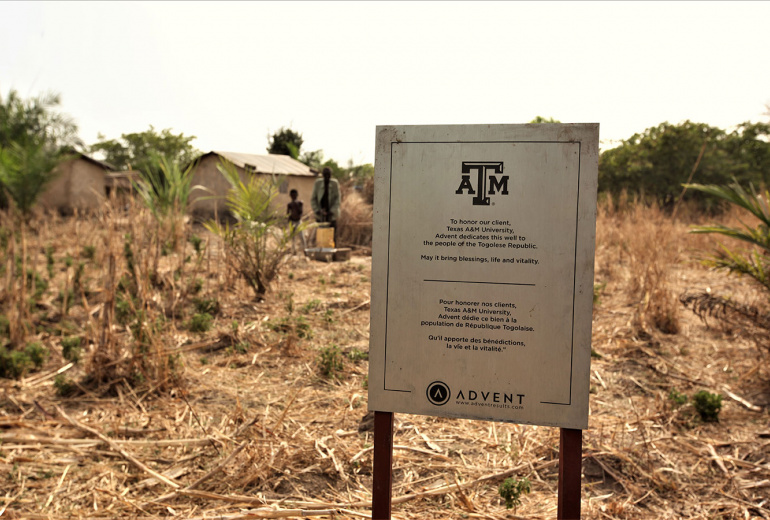 Each year, all of our clients play major roles in enriching communities in ways that go beyond serving students, athletes, fans and customers. They give back to local, national and global communities in ways that inspire us every day.
To honor our 2016 clients, Advent partnered with The Living Water Project to dig 10 clean water wells in Togo in West Africa. Based in Nashville, the Living Water Project is a non-profit organization that works in many countries around the world, making a tremendous impact with their wells.
The Togolese people are in desperate need of clean water. Each well will serve approximately 1,200 men, women and children in a community. Living Water uses 100 percent of its donations to provide clean and accessible water to people in impoverished areas of the world.
Prior to this year, Advent clients have provided 42 clean water wells since 2011 (40 in Togo, one in Guatemala and one in Haiti). The 10 wells this year will make a total of 52 wells serving more than 60,000 people.