Advent Culture
Recruiting
Celebrating Our People and Our Values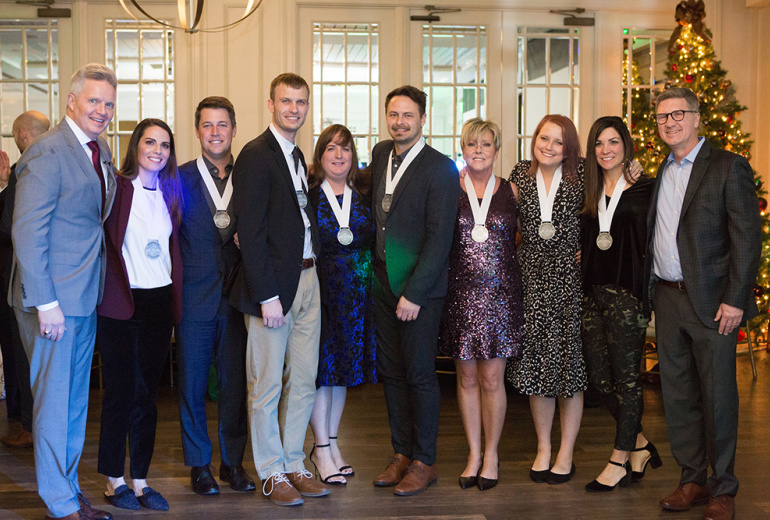 We take our core values seriously at Advent. They're our benchmarks for success, the defining points of our culture and the standard by which we're evaluated. They're promises, really. They're "I will" statements, and they look like this:
I will be…
Fiercely Creative
Relationally Intelligent
Tenacious
Selflessly Direct
An Intuitive Problem Solver
Humbly Confident
Fun
Every year, we select seven of our teammates for awards based on the values we feel they most represent. Everyone at Advent votes, and the winners are revealed at our annual holiday celebration.
We also select the recipient of the Spirit of Advent award — our MVP of values and culture.
Meet this year's Values Medallion winners.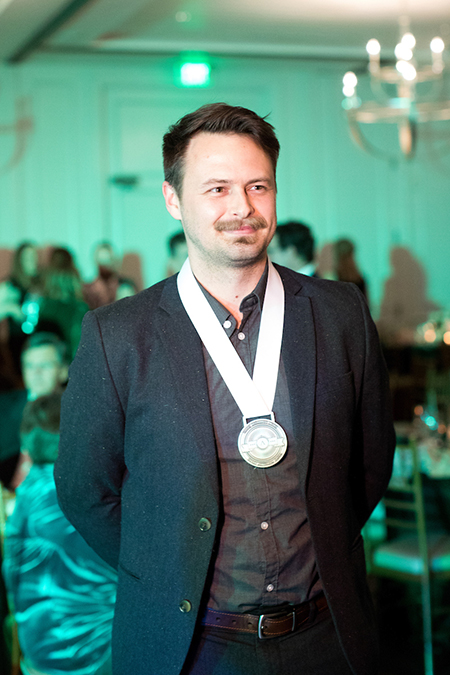 John Henley, Designer, Fiercely Creative
What John's coworkers said about him:
"John makes it seem so easy, you'd think he was gifted with sketching super powers."
"His talents are backed up with kindness and he's quick to share his skill set with others."
What John said about his award:
"The whole experience of being honored for something I do was very humbling."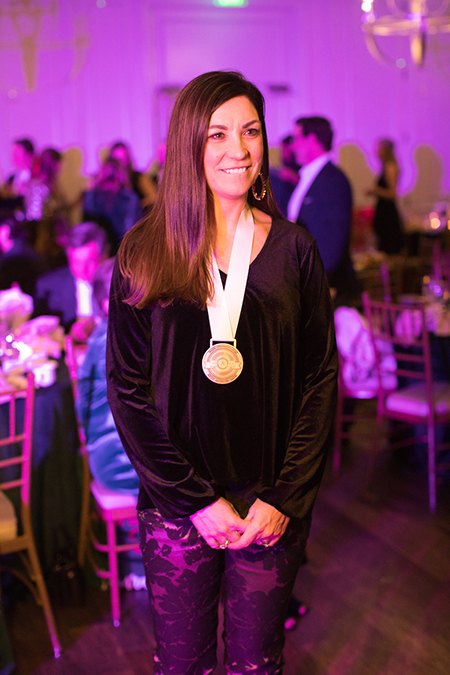 Leslie Fisher, Human Resources & Payroll Coordinator, Relationally Intelligent
What Leslie's coworkers said about her:
"She treats people so well. She is one of the most caring people, hands-down."
"Leslie talks to everyone … and you can tell she truly cares about others."
What Leslie said about her award:
"I feel grateful to have been honored by just being nice and loving to a very nice and loving group of people. Everyone here means so much to me and the opportunity to love and support you all is an honor. Just a few extra minutes spent talking to someone or a hug or handshake can often mean more than you know."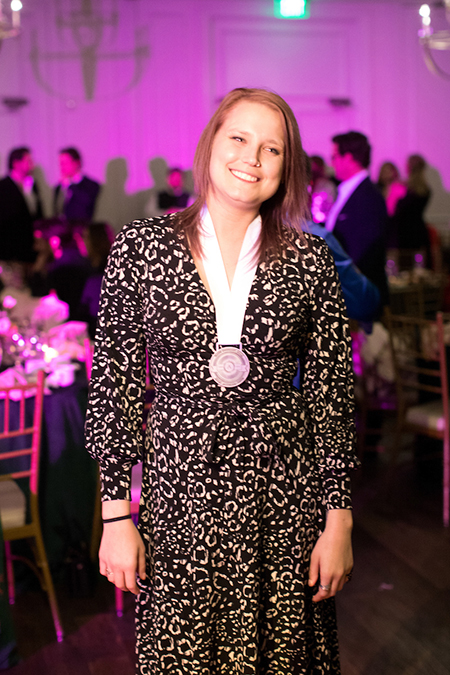 Jenna Miske, Studio Manager, Tenacious
What Jenna's coworkers said about her:
"She is always moving Advent forward."
"Jenna works with an energy that is amazing. She holds people accountable, pushes to meet timelines and processes, and … she figures out a way to get it done. She is amazing."
What Jenna said about her award:
"It was truly an honor to not only win the award, but that it came from my peers nominating me. The kind words really lifted me up on an already amazing evening spent with the Advent Family."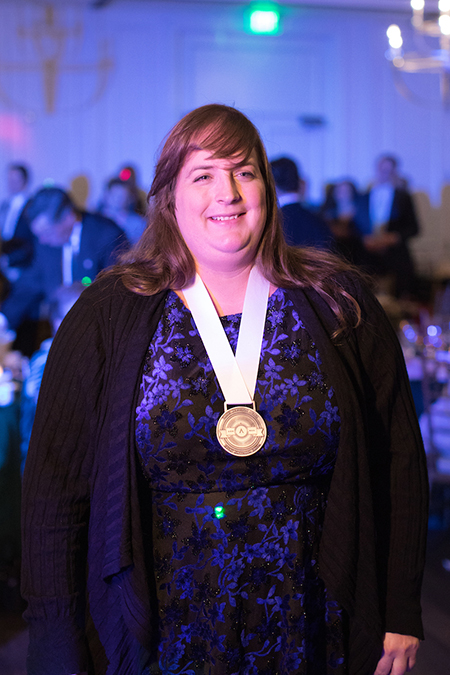 Lauren Duke, Associate Design Director, Selflessly Direct
What Lauren's coworkers said about her:
"Lauren says what she thinks. She's honest and direct with clients and with her teammates, and this makes for better results for everyone."
"She gives kind and honest feedback, she keeps clients on track, and she doesn't rest until she has it right."
What Lauren said about her award:
"Having this award shows that, in our culture, we can feel free to express ourselves for the betterment of both ourselves and our clients."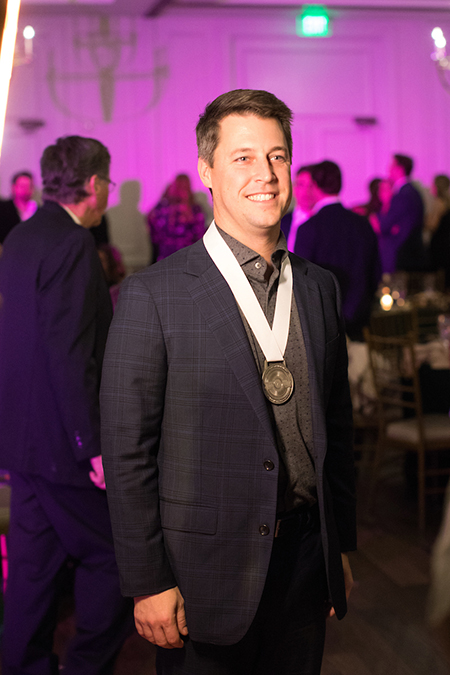 Adam Burke, Senior Strategic Advisor, Intuitive Problem Solver
What Adam's coworkers said about him:
"Adam has an intuition for the problems our clients are looking to solve."
"Adam is always hungry for new knowledge. He gets to the root of the issue and has pushed our sales team to simply be better."
What Adam said about his award:
"I was tremendously honored to be recognized for my intuitive problem-solving abilities. While surrounded by talented designers, engineerings, project managers and other first-class professionals at Advent, I see the greatest contribution I can bring is my ability to align the solutions we can offer to the unique challenges/problems our clients face."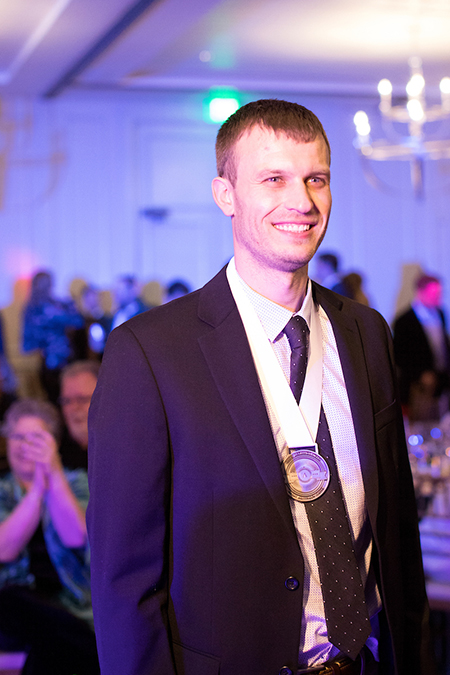 Marc Leonard, Project Engineer, Humbly Confident
What Marc's coworkers said about him:
"Marc has a quiet leadership style, an ability to adjust and pivot on the fly, and a skill to humbly yet confidently make moving puzzle pieces fit."
What Marc said about his award:
"To get this award was a big surprise! It is great that Advent takes the time to honor their own with a great party and recognition awards. To have won an award on top of everything else is an honor."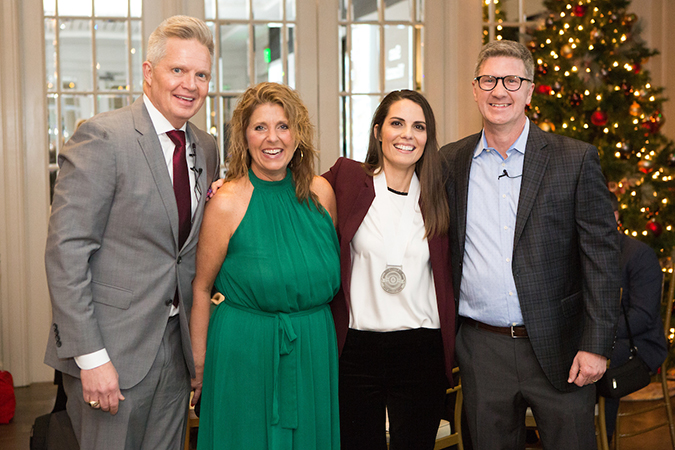 Samantha Vicenzi, Project Engineer, Fun
What Samantha's coworkers said about her:
"No one has more fun than Sam. No one."
"What a joy to be around."
What Samantha said about her award:
"Being fun is easy to do with the people I work with."

Lucia Cunningham, Staff Accountant, Spirit of Advent
What Lucia's coworkers said about her:
"This girl exemplifies every one of Advent's values. 'Lulu' brightens everyone's day just by being at work and doing her thing."
"She is always on top of being professional and direct, while making it fun for herself and everyone around her."
What Lucia said about her award:
"I am honored to be chosen as the Spirit of Advent Medallion winner. The award means so much to me because the votes come from the people I get to work with and serve every day. My Advent family inspires me to be the best I can be and voting for me gives me the inspiration to do just that. No matter what our background, our common goal at Advent is to create experiences that move people. A simple smile can change the day in the lives of so many……just smile….for some, it IS the experience that will move them."