Uncategorized
Differentiation: The No. 1 Issue Facing University Presidents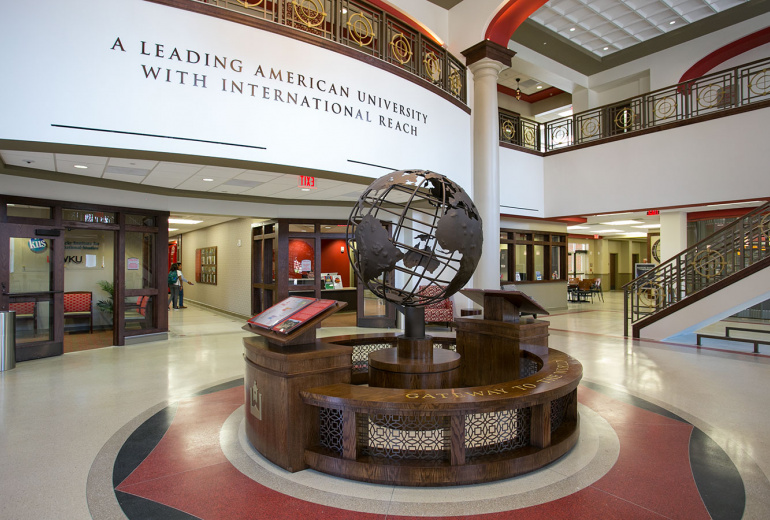 By John Roberson Part of being university presidents and chancellors is dealing with a host of challenges. There's investing in students and staff, fundraising, marketing and balancing needs from differing groups and — oh, yes — educating young people. Before I arrived at the Higher Education Facilities Forum in Hollywood, Fla., this week, I read a Gallup study that found the most important issue facing university presidents today is differentiation. Given all of those other challenges, differentiation may be a surprise contender for the No. 1 issue facing administrators. Think a little more, though, and it's clear why so many university presidents are concerned about differentiation. The process of discovering, accentuating and communicating what makes one university distinct from others feeds directly into pressures like educating, fundraising and marketing. So how can universities showcase their differentiators through facilities? In speaking with so many wonderful people at HEFF, I shared Advent's view that facilities can be a way to communicate story and narrative. Rather than talking about the function of a building — a place for teachers to teach and students to learn — we need to think of what the building will say to targeted audiences. When Advent meets with clients across the country, we ask three key questions:
Who are the audiences who will visit the building?
What is the story we're trying to tell those audiences and what kind of experience do we want them to have?
What branding and iconography can we showcase in the space to create an experience that tells these differentiating stories? For examples of three universities that discovered and showcase their differentiators, I shared Advent's work with Western Kentucky's Honors College and International Center, the University of Wyoming's Gateway Center and USC's John McKay Center. Although all three of those installations are fresh and modern, Western Kentucky, Wyoming and USC learned a key lesson: Chasing state of the art is a losing proposition. State of the art today will be obsolete tomorrow. Story and narrative are timeless. John Roberson is the CEO of Advent.