Design
Establishing a Brand for Charlotte Football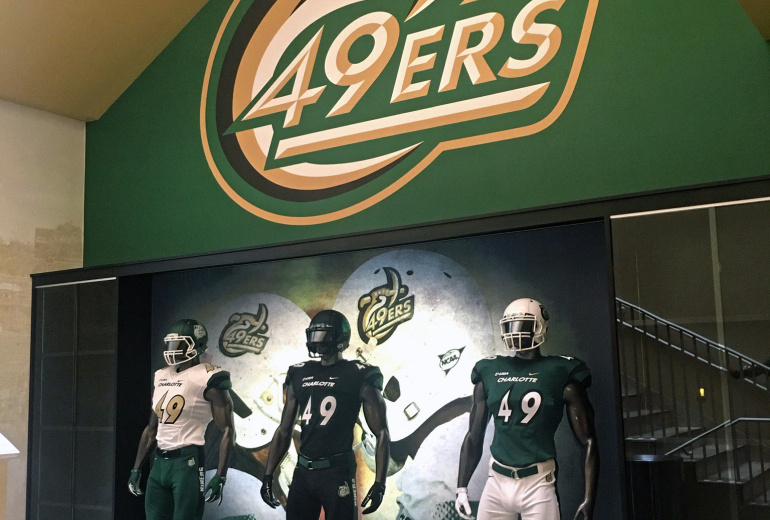 UNC Charlotte is a new football program in an emerging market, but that excitement also brings challenges in marketing and recruiting. Chiefly, how does a brand new football program establish a brand and tradition? Advent worked with Charlotte on the 49ers' weight room and football offices and continued work in the locker room and fieldhouse. Advent's Mark Dowell led the design on the project. Here, Mark discusses the implementation and execution of installing a second phase in a two-phase design challenge of an up-and-coming football program.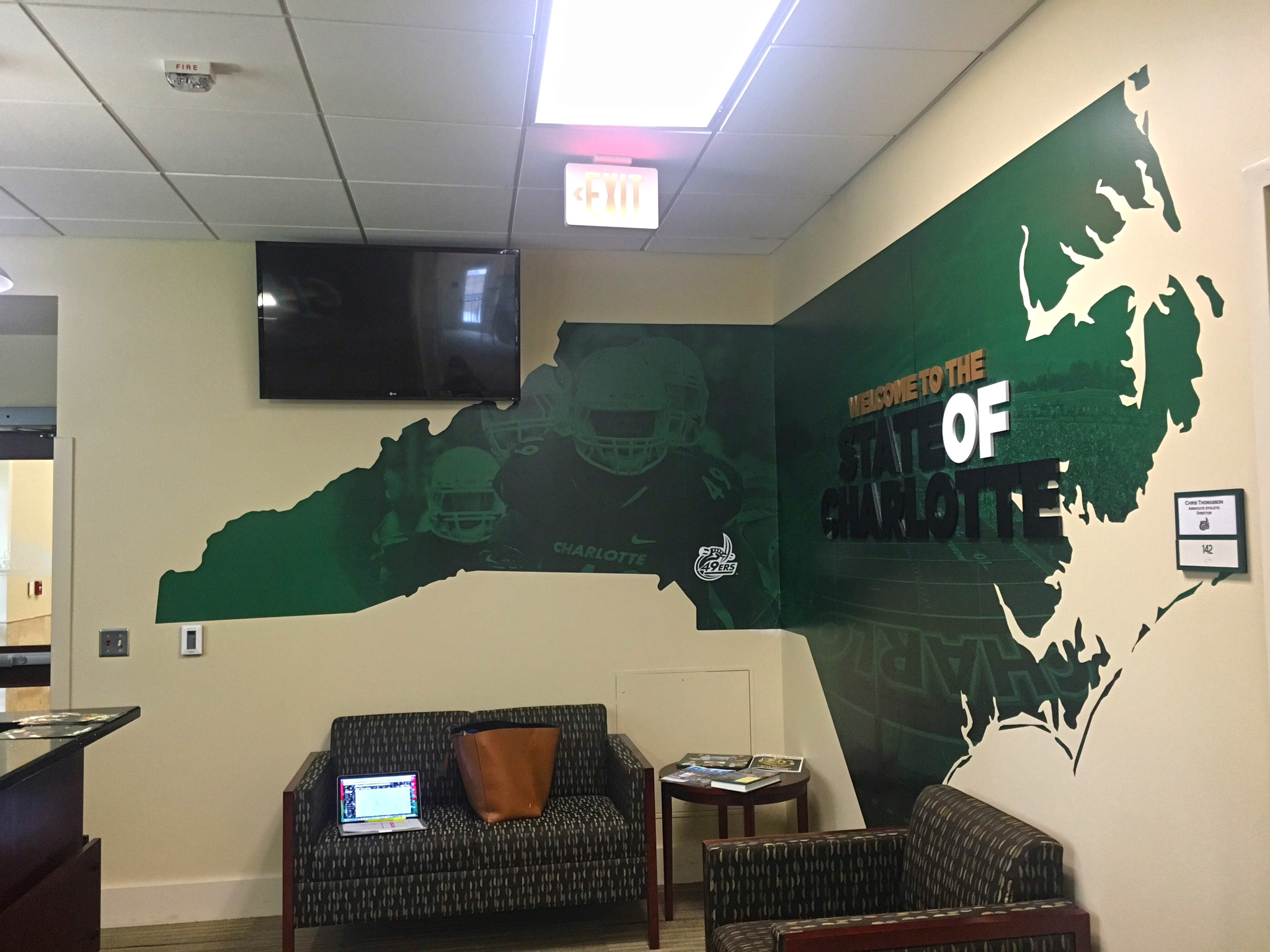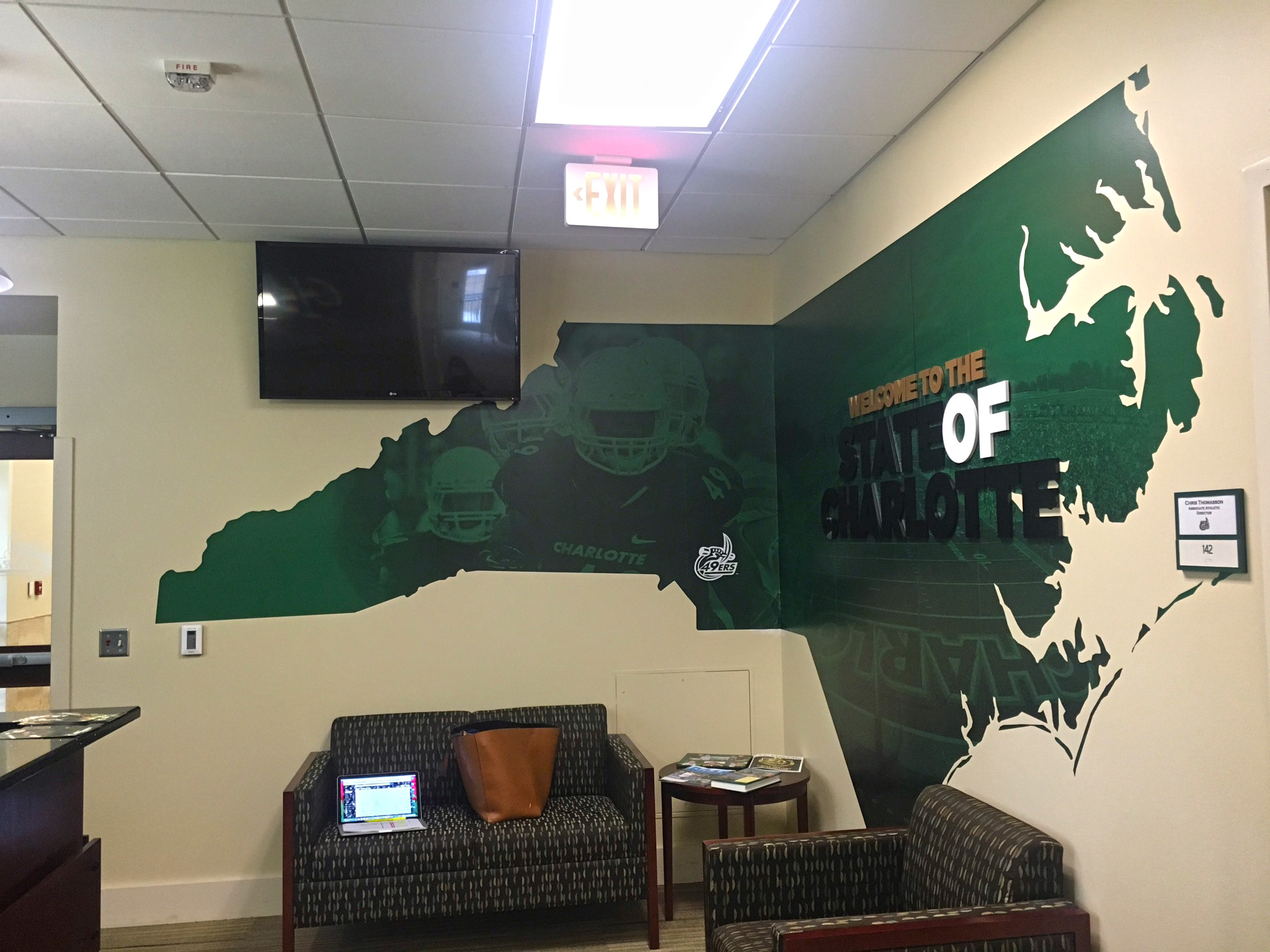 "The project goal was to brand the UNCC fieldhouse and build a lasting identity for the program and further build on the identity that was established in the original work in the football offices."
"UNC Charlotte wanted to show through this rebrand that it has the goal to be the premier college football team in North Carolina. We painted an image of the state along with their recruiting message of 'The State of Charlotte' that emphasizes their goal to be the top team and top destination for recruits in the state."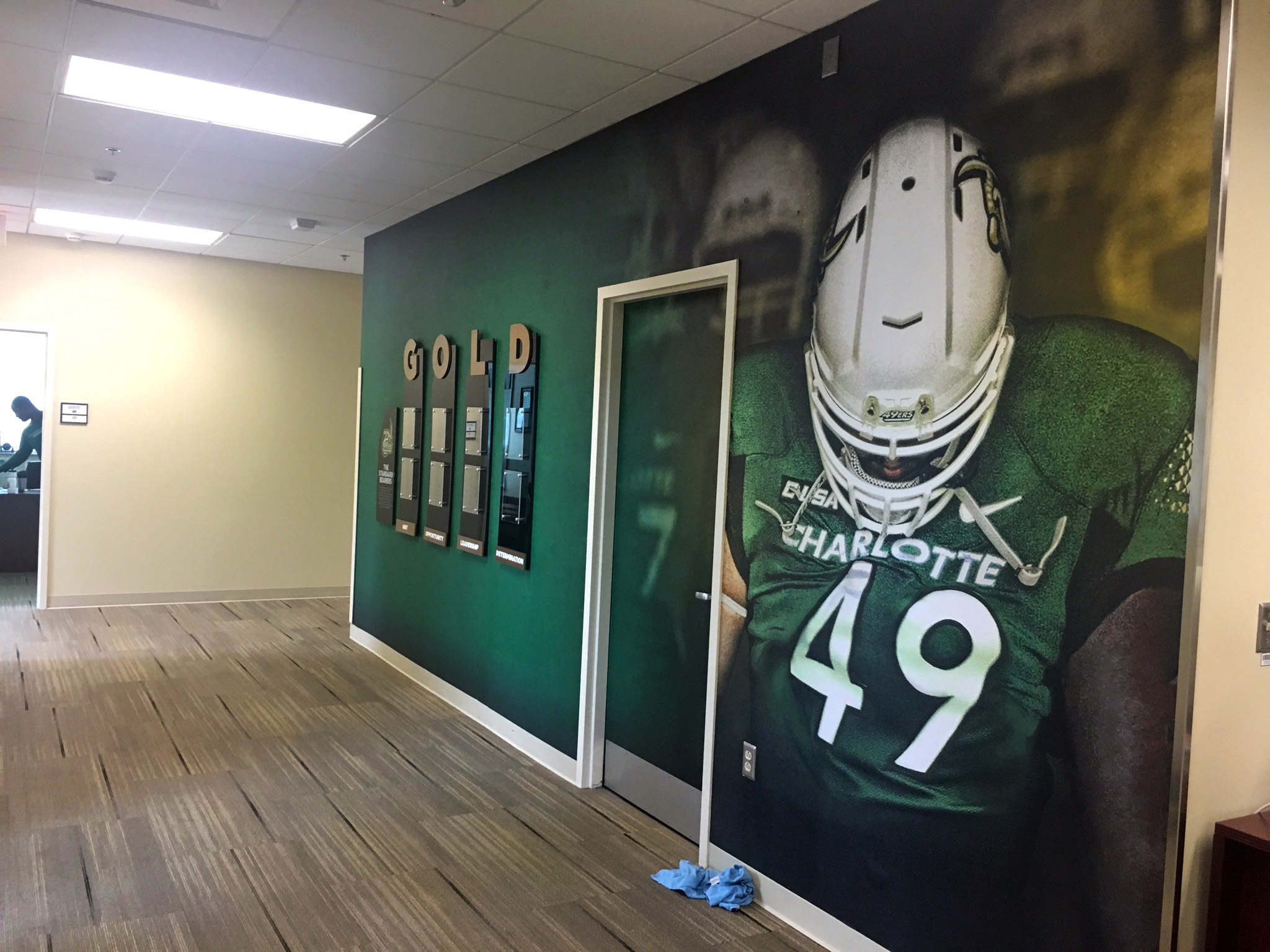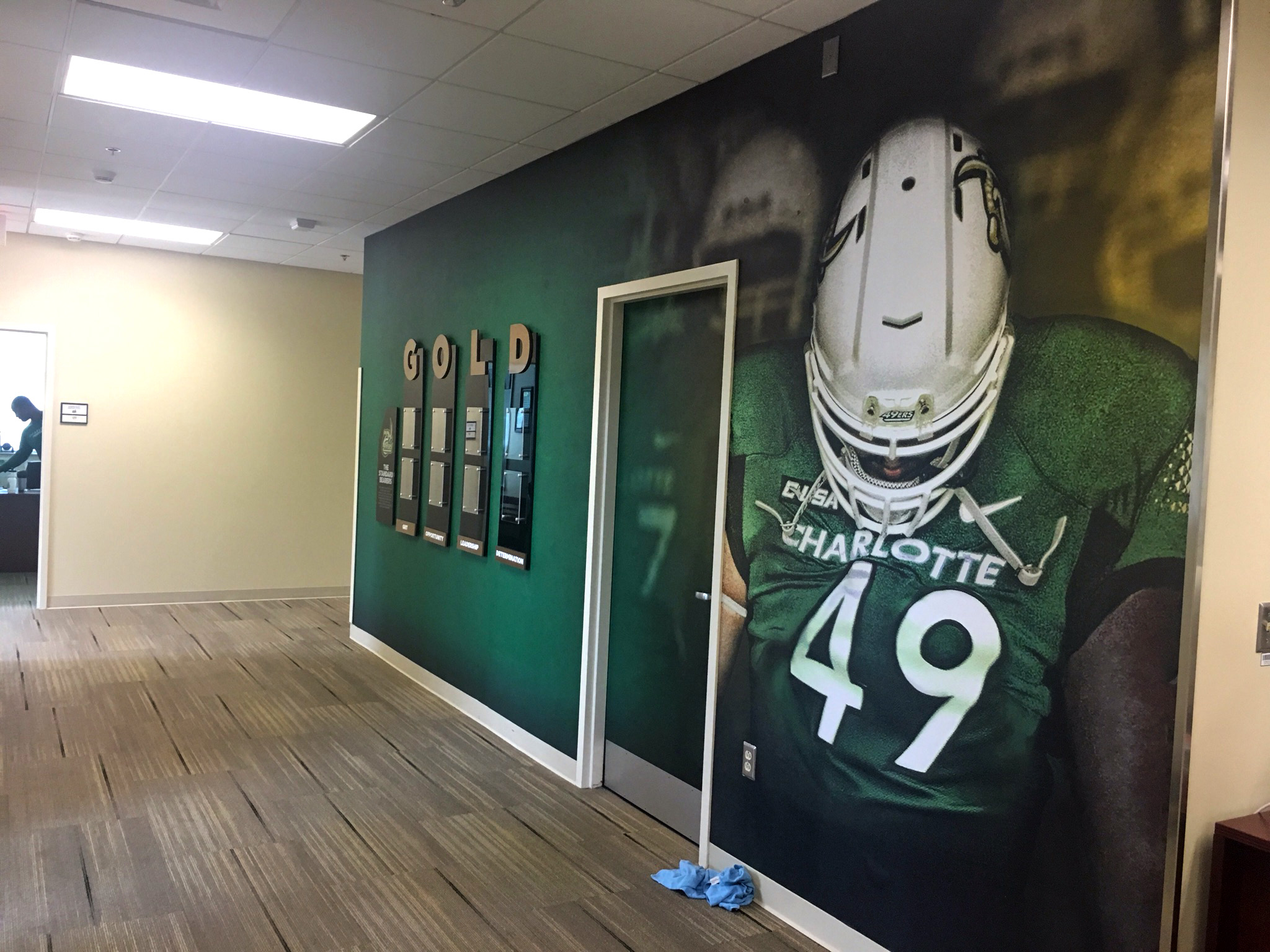 "Advent incorporated the 49ers' team foundational statement GOLD (Grit, Opportunity, Leadership, Determination) throughout the facility. We took that statement as the starting point for the project and built everything from there."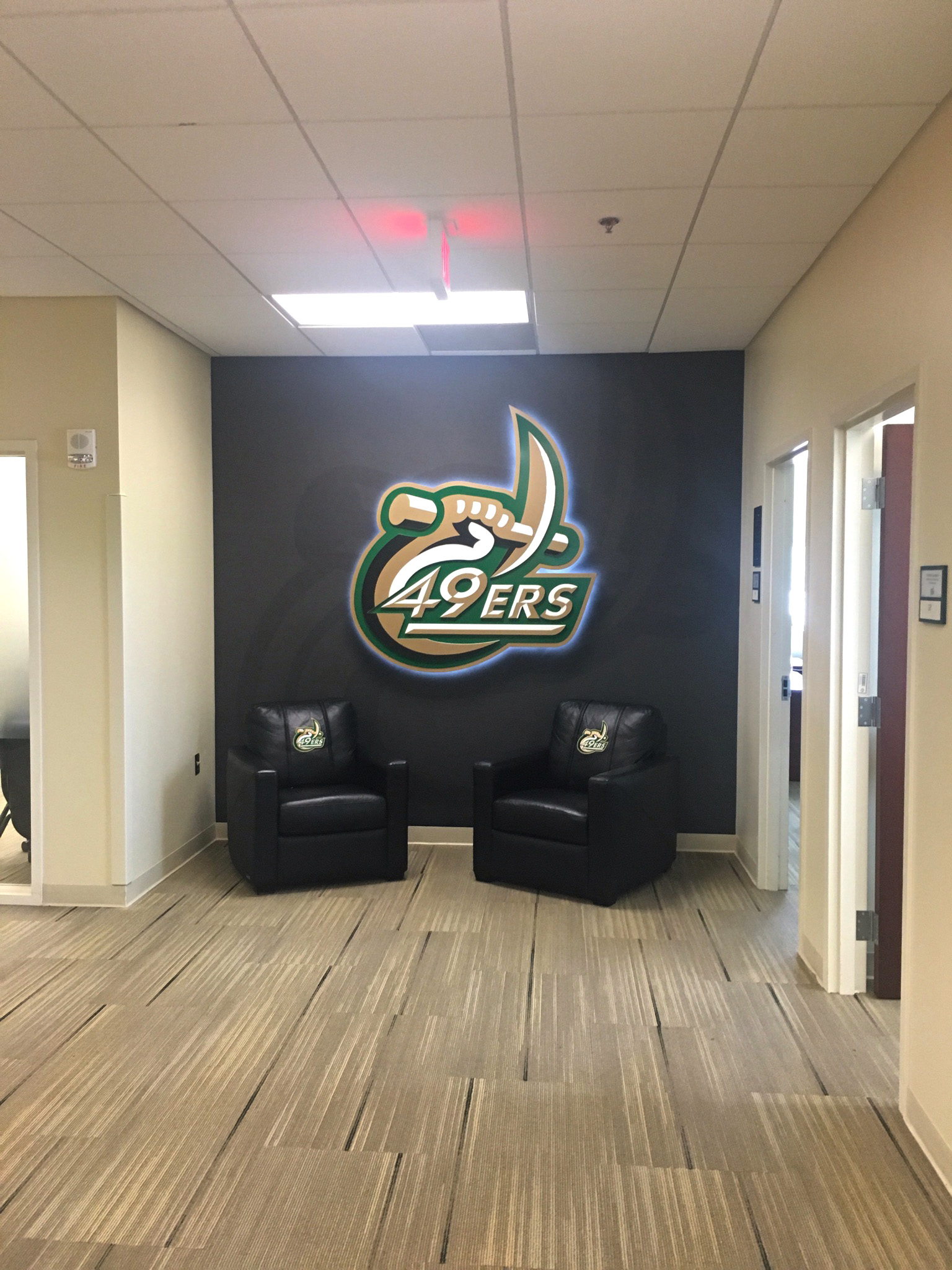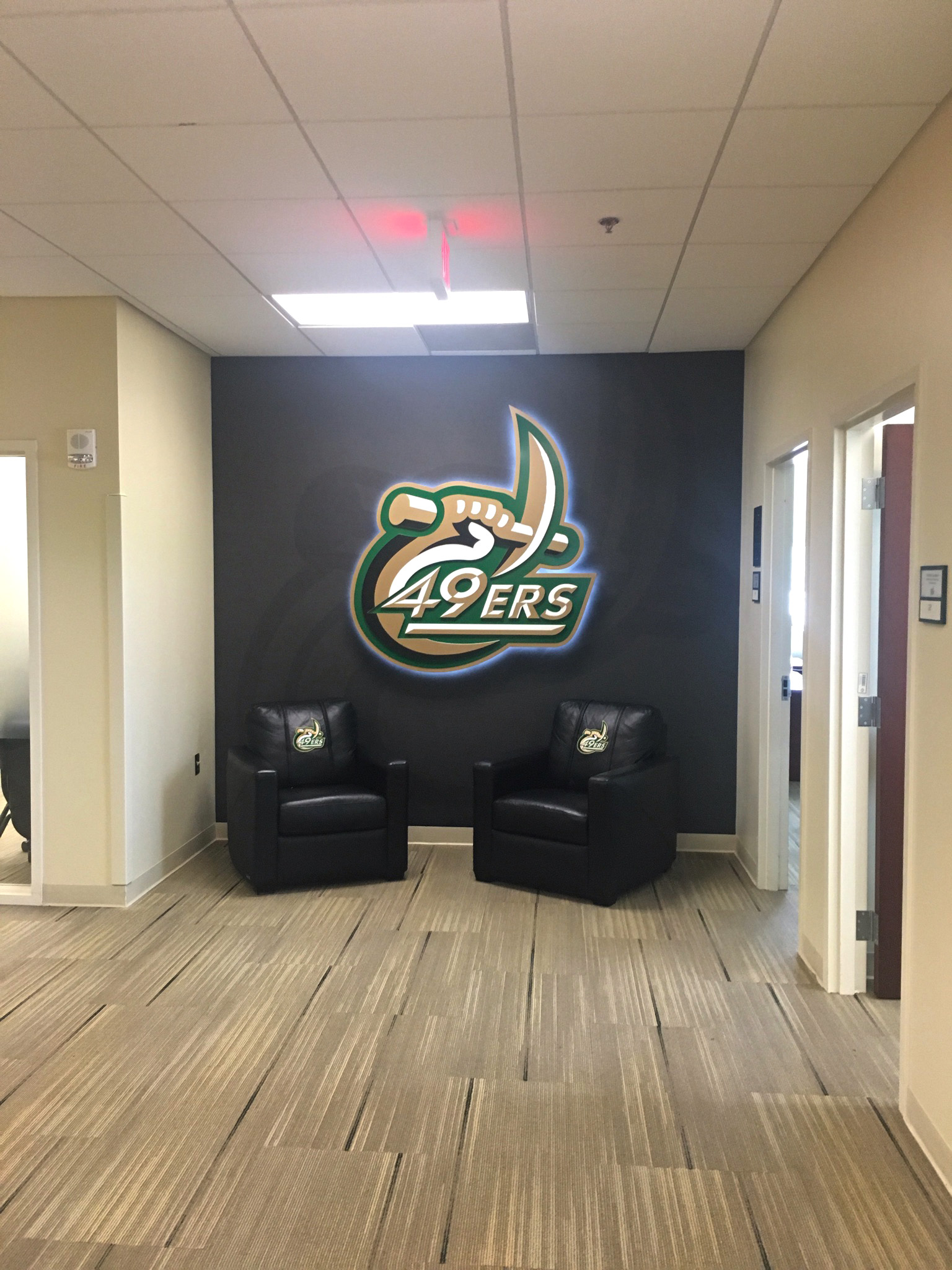 "One of the big ideas going in was to make some big impacts in small spaces and not do total coverage of every space. Advent made that impact through some big UNCC imagery and installation techniques that really made everything pop."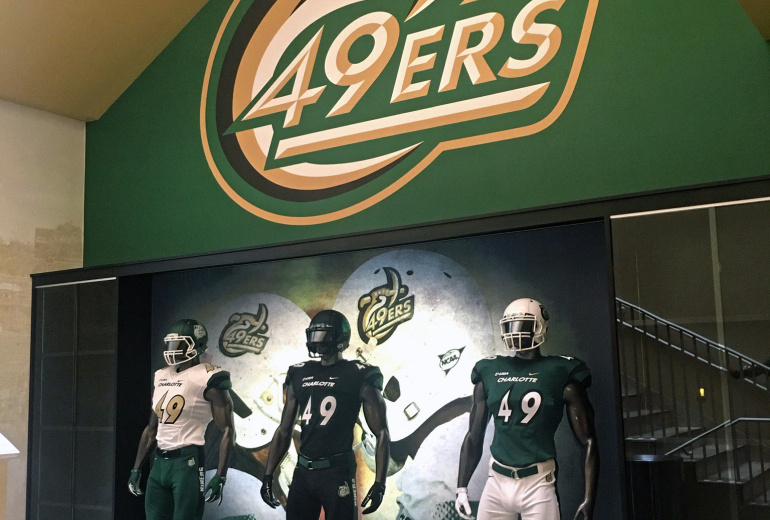 "One of the particular areas that Advent wanted to highlight was 'The Cove,' an area where the program makes the final pitch to a recruit. Advent built custom casework and utilized the team's unique logo and signature colors to help this display stand out."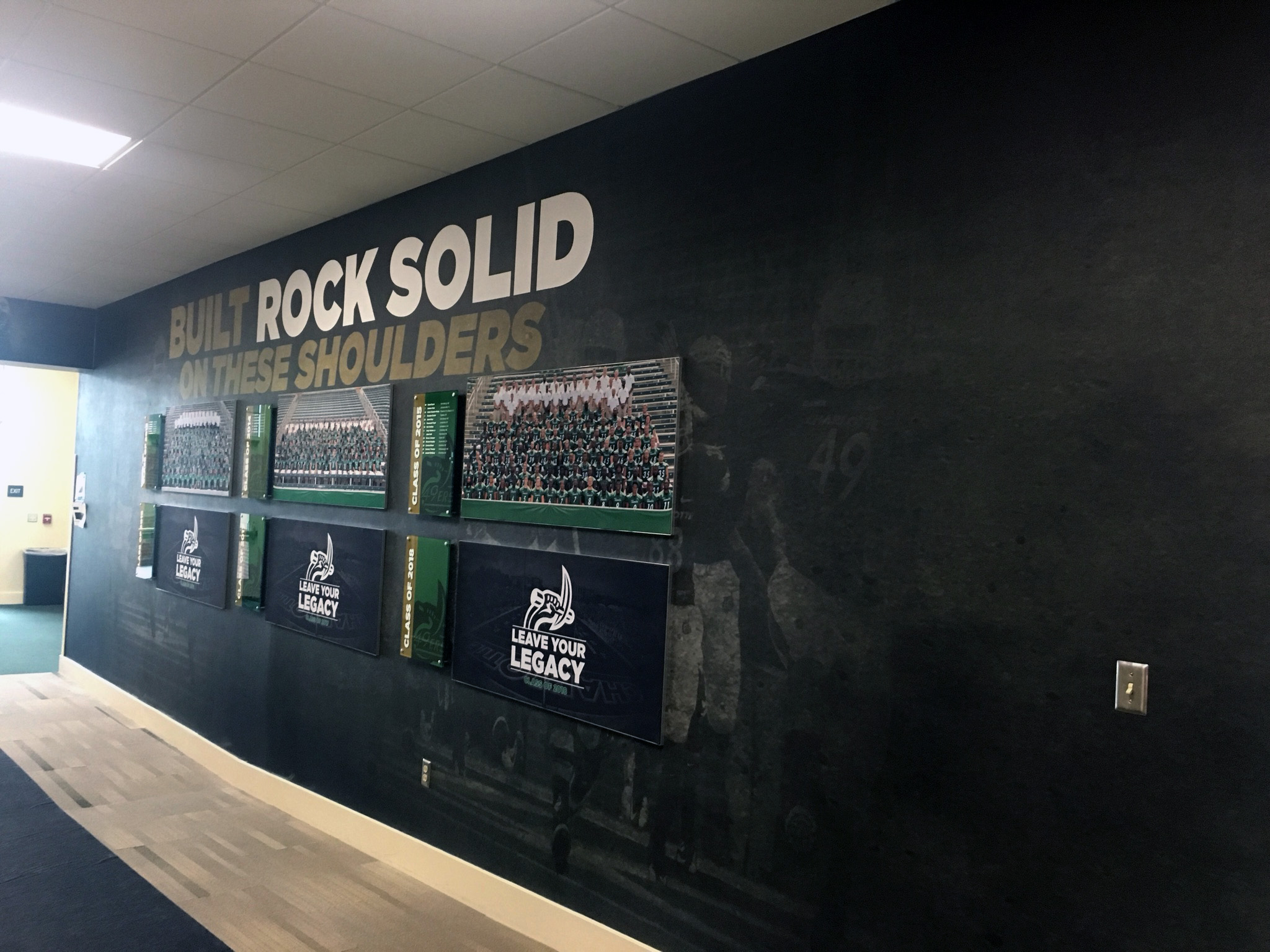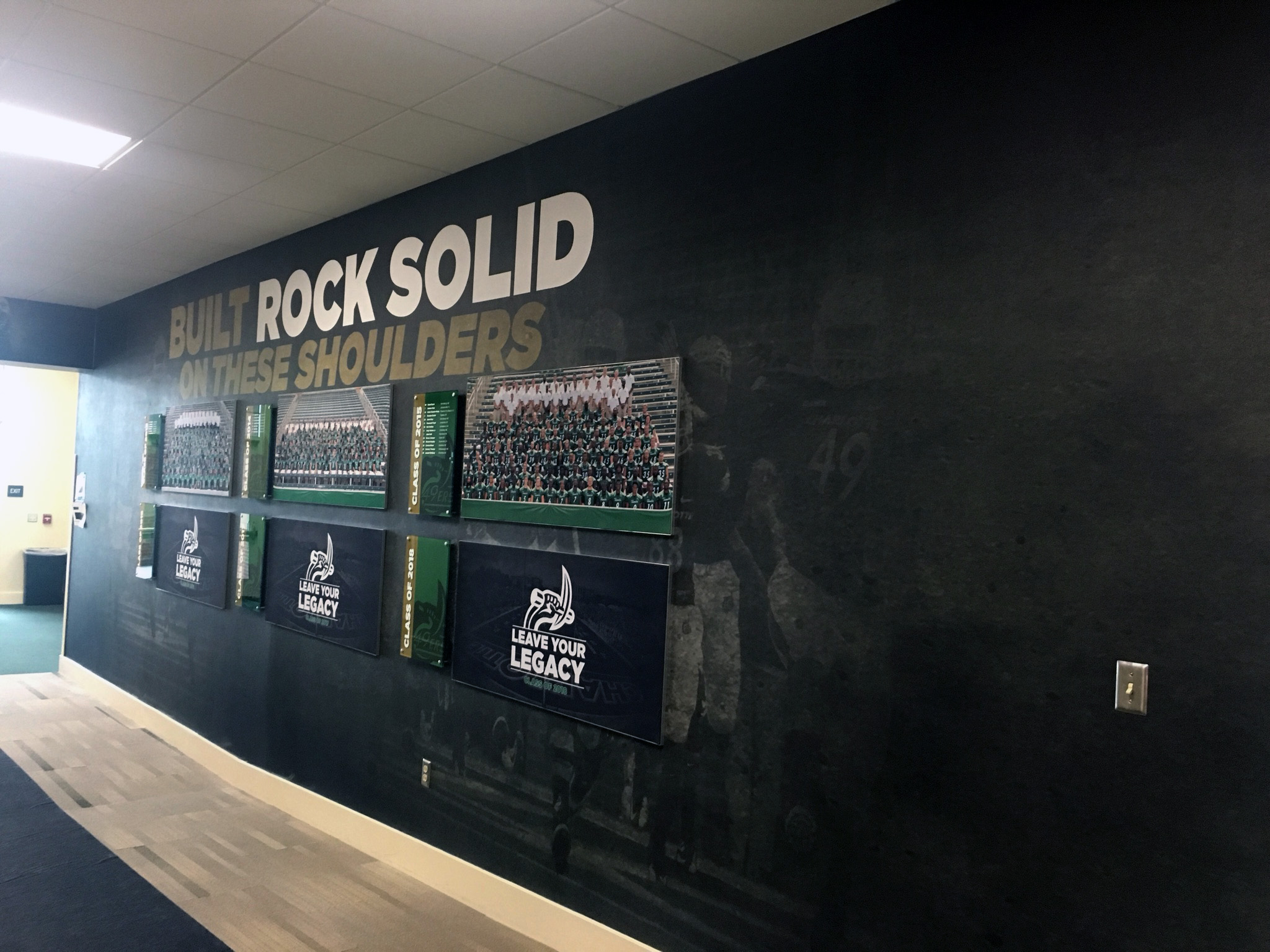 "Advent designed an installation that left blank players for achievements that the team hadn't reached yet. This helps serve as a reminder that players can leave a legacy at UNCC and be remembered on the wall at their athletic facility."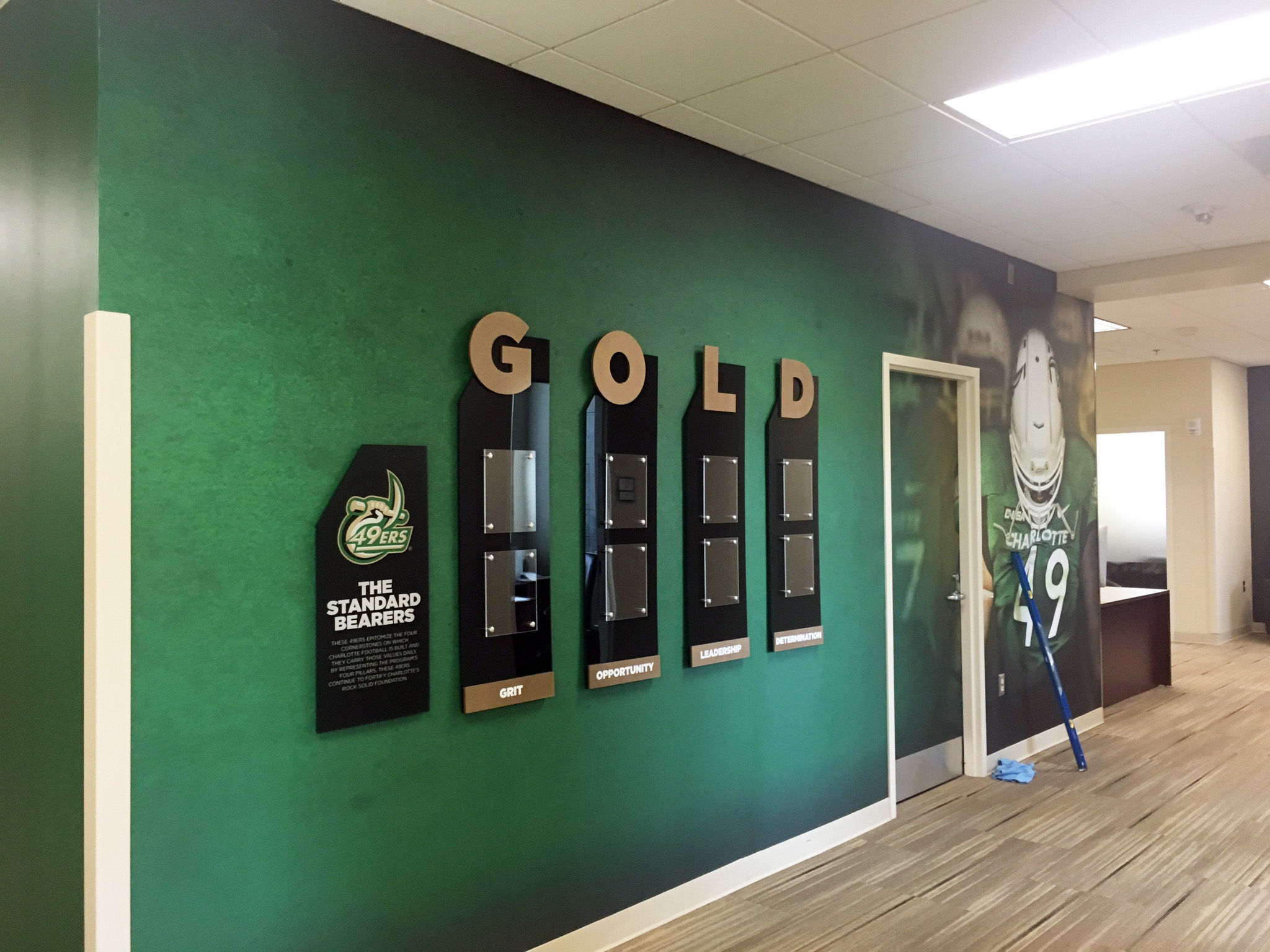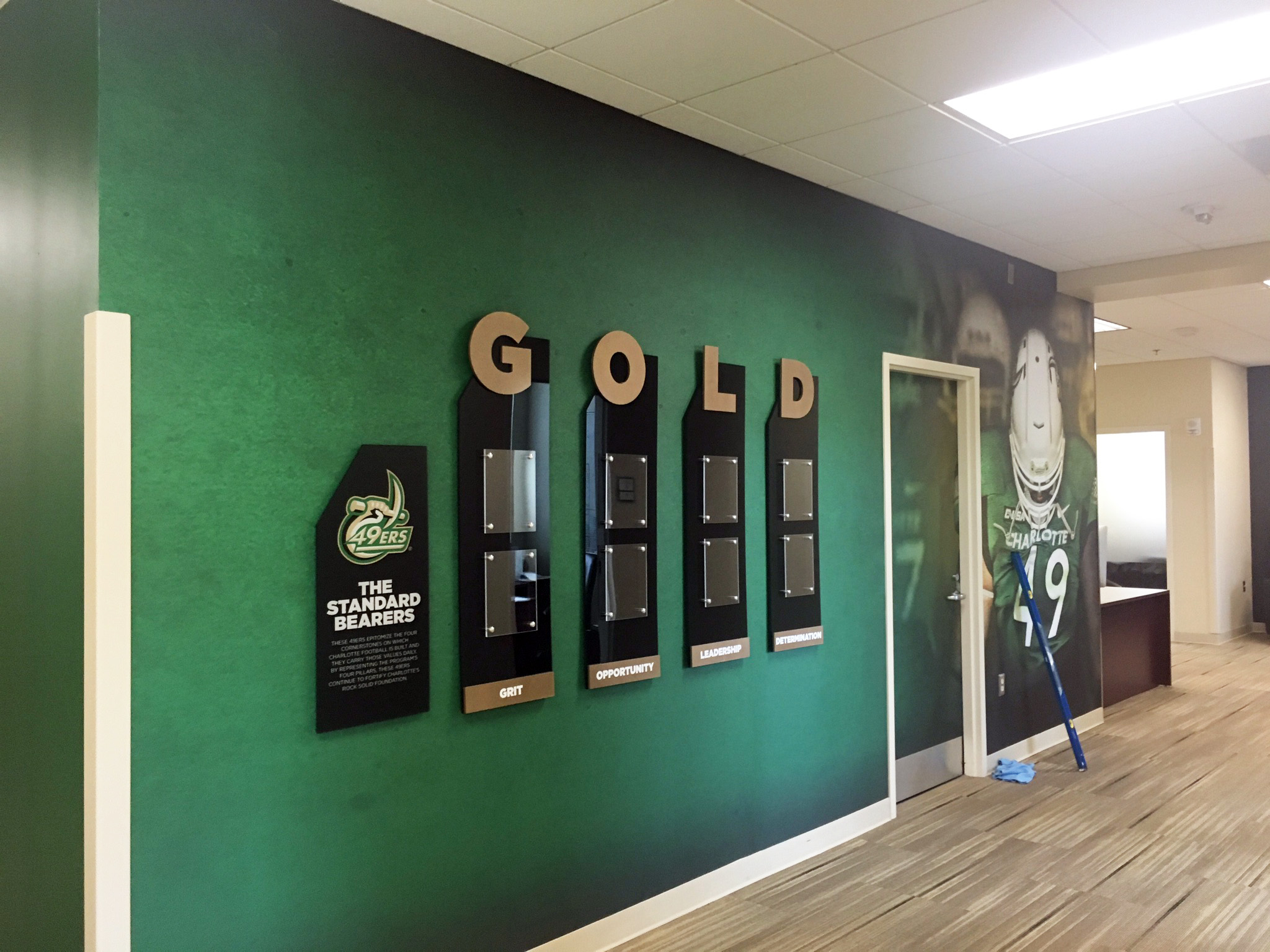 "UNCC gave us the ability to have creative freedom so Advent took the GOLD concept and used it for this installation. A photograph of a player who exhibits grit, opportunity, leadership and determination can be switched out for each game as the coaches see fit." Advent is continuing to work with Charlotte in its athletic offices and has helped other emerging programs find their identity at Cal State Northridge and UTSA.