Design
Survey: Recruits Take Note of TCU's Facility Upgrades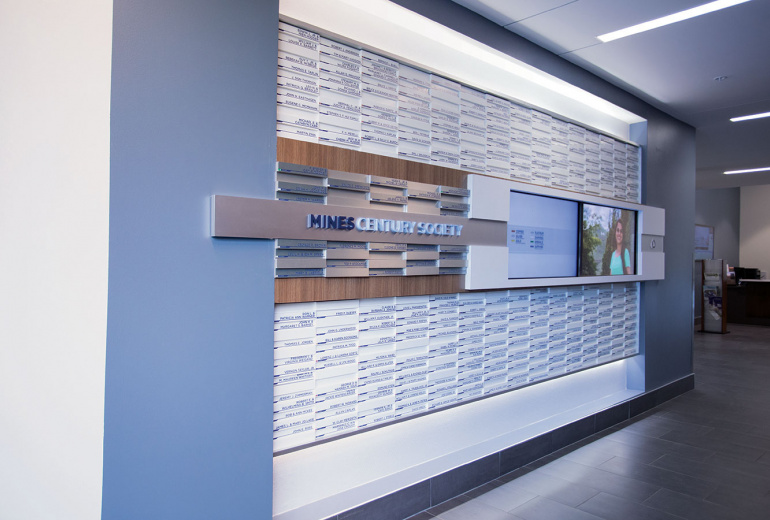 University academic and athletic programs consistently challenge us to think of donor recognition in new and meaningful ways. Rather than recognizing donors simply as a list of names or a namesake on a conference room, Advent works with clients to infuse more meaning into donor recognition. The Colorado School of Mines enlisted Advent to design and build a donor recognition piece within the Starzer Welcome Center. The Mines Century Society ensures the Golden, Colo., university — among the top 40 public colleges in the country — continues to educate future generations of students in the geological sciences. Production director Wes Buchanan shares how this donor recognition piece not only honored contributors to the school but served as a storytelling piece and a natural addition to the Welcome Center.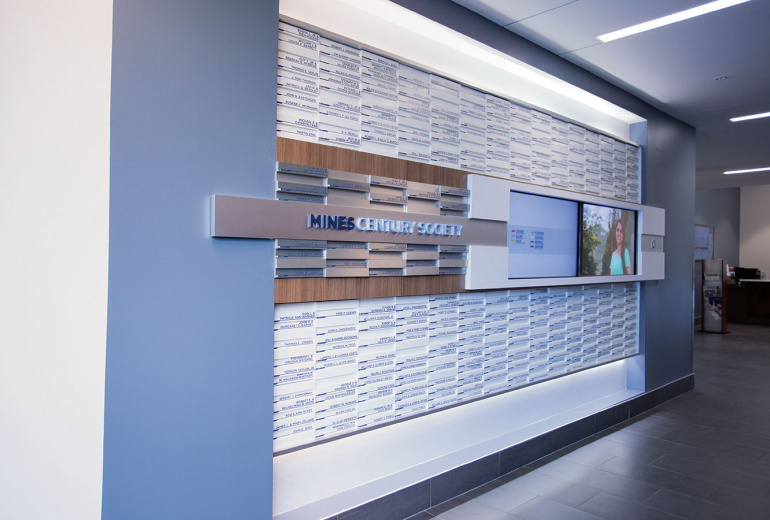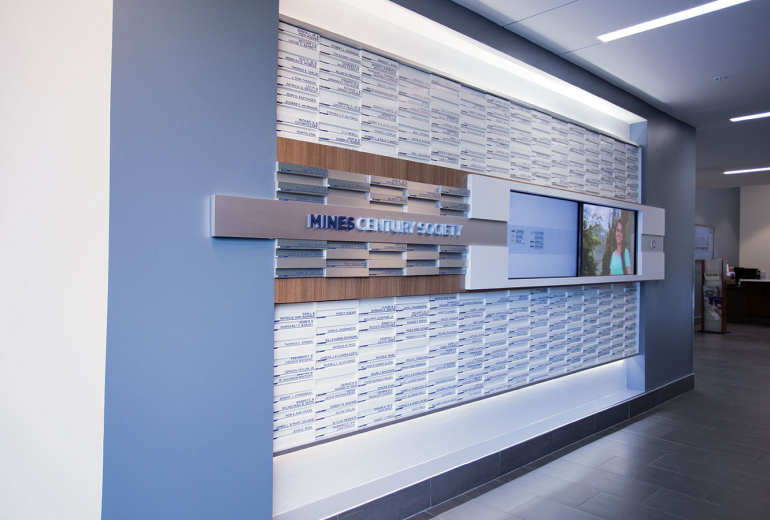 "After getting a sense of the university's character and looking at the design cues within the Welcome Center, we were able to develop a design that worked well with both. There were a lot of linear design elements within the space, such as the lights, so we wanted to play off of that. We didn't want it to feel like it was just added in there. We wanted it to flow. We wanted it to have a sophisticated feel to it."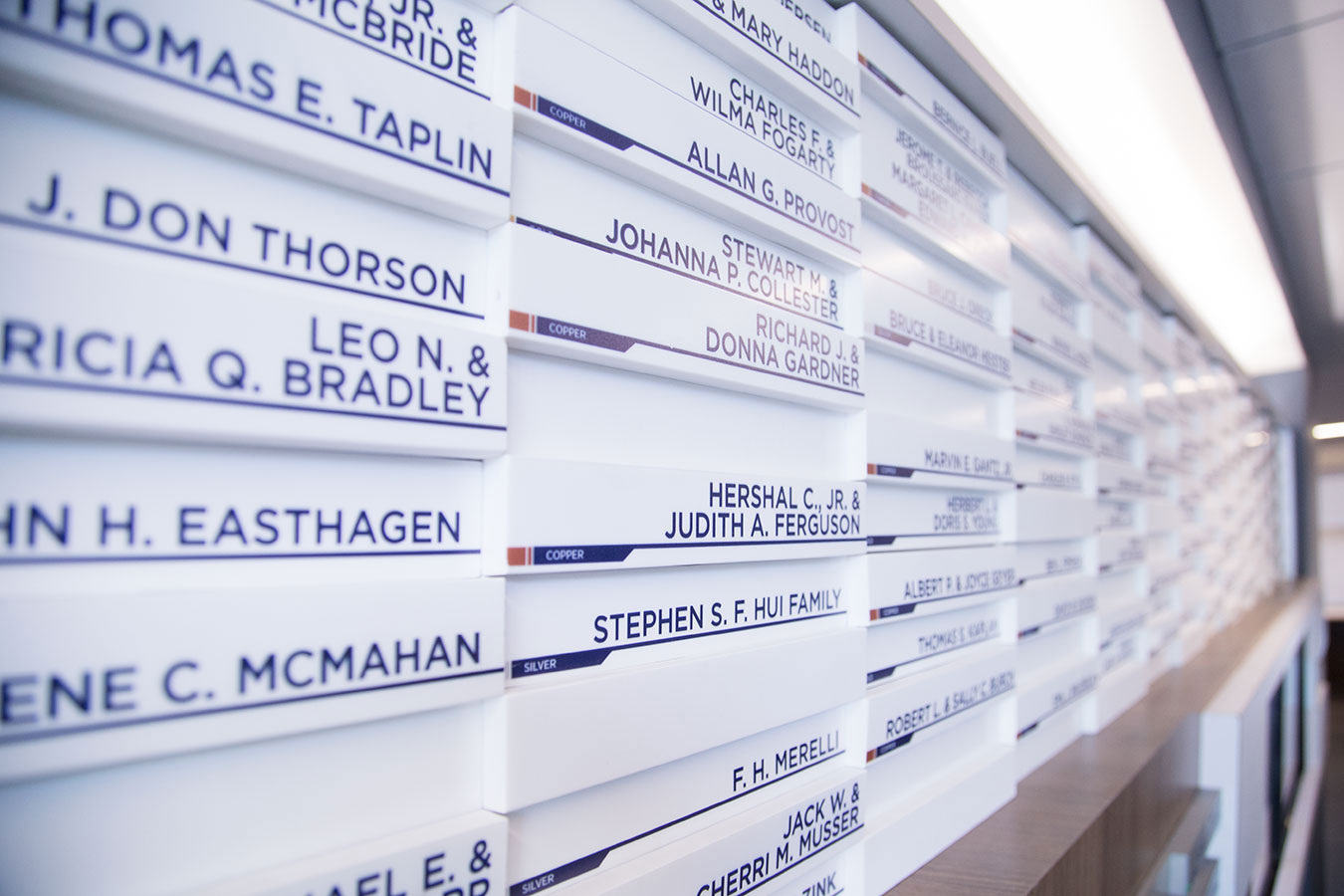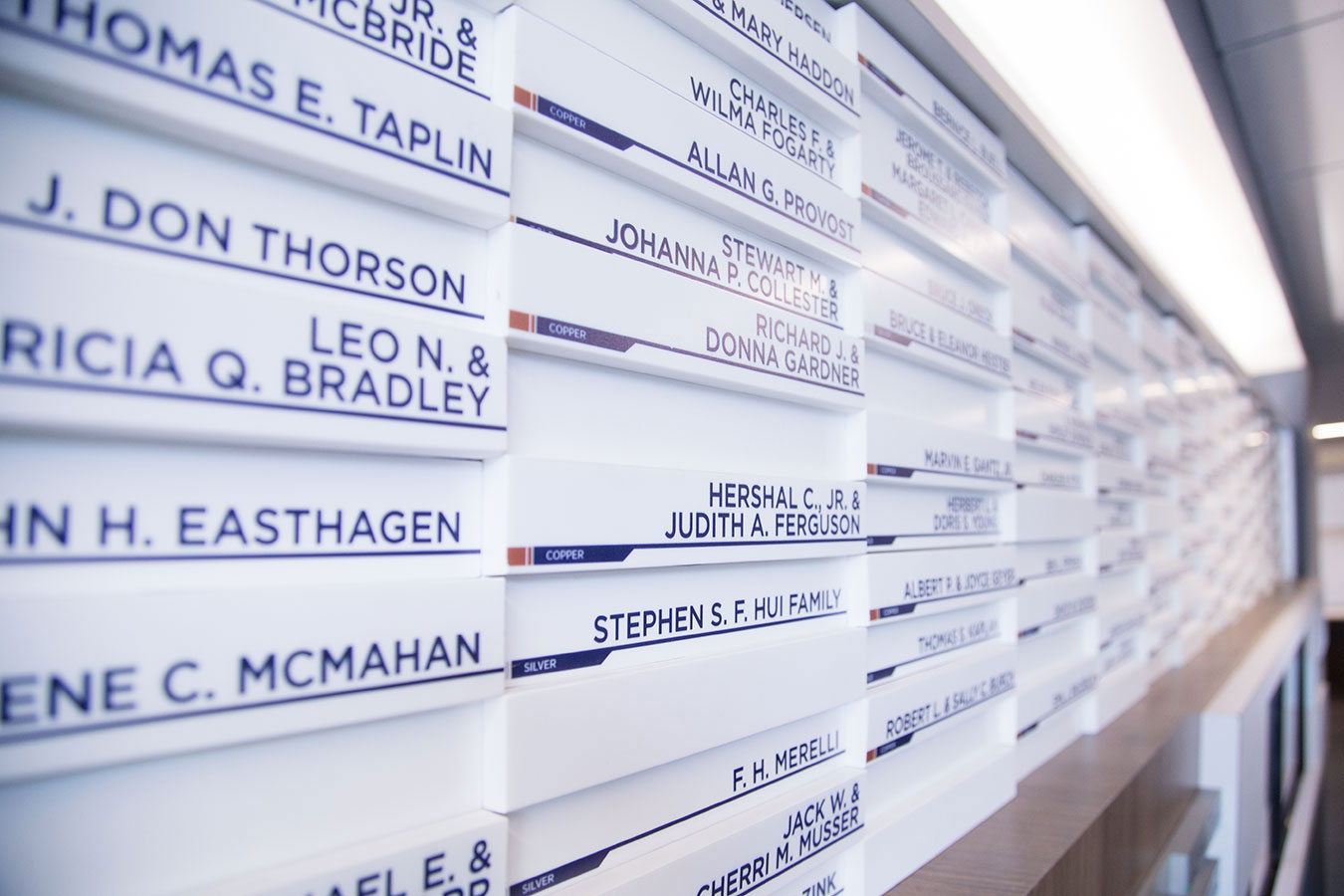 "The top tier of donors included sapphire, emerald, diamond and platinum. For this elite group of contributors, we engraved their names in aluminum tiles for the center section of the display. For the second tier of donors in gold, silver and copper, we printed their names directly to Corian solid surface tiles and mounted them above and below the aluminum tiles. We were able to include differentiators between the seven different tiers with color-coded marks and text in a corner of each tile. Working with so many different colors from gold to emerald to sapphire, the designs could have become busy, but we were able to illustrate those notations in a minimalistic way, creating a clean presentation."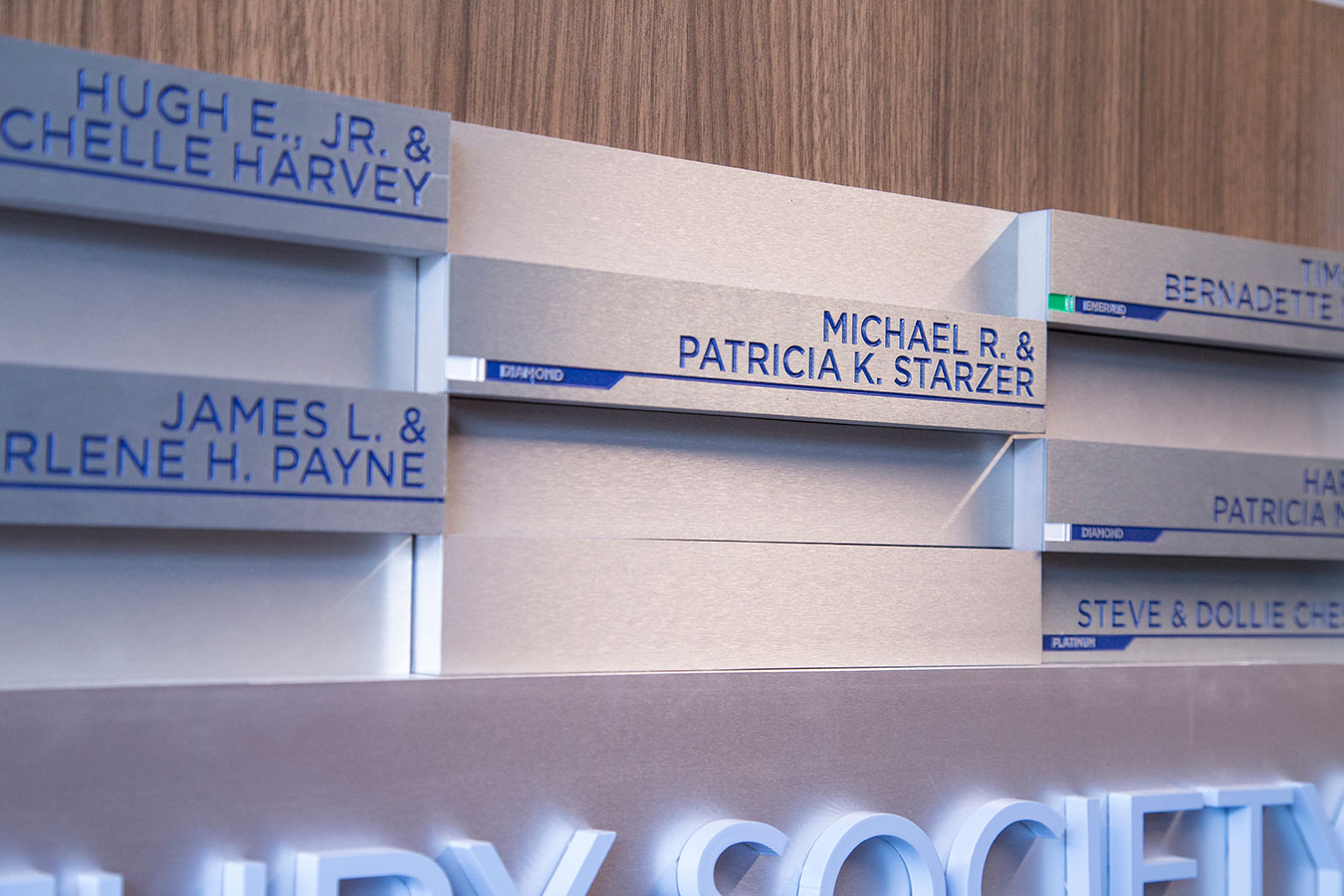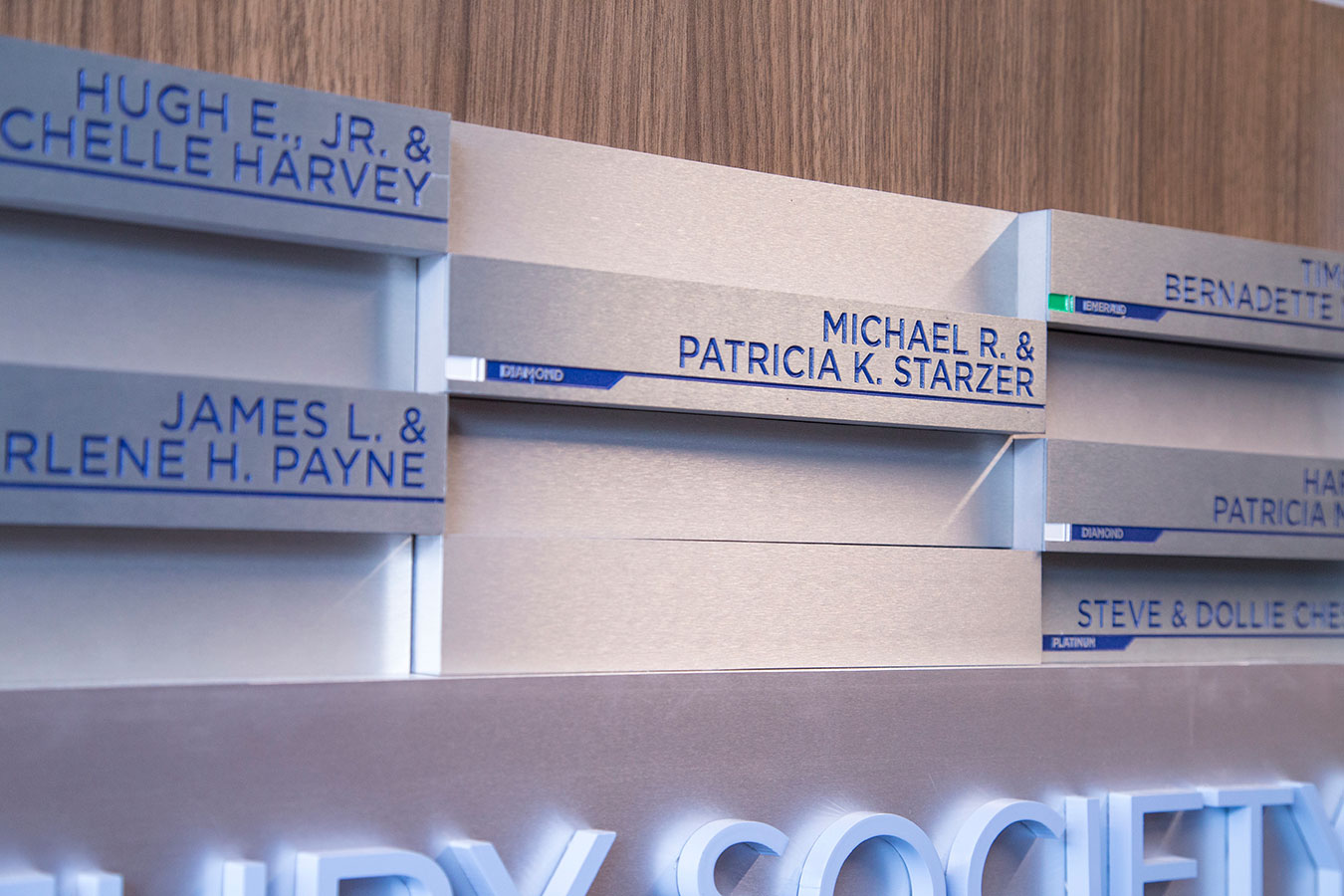 "The engraved aluminum turned out really nice. Because of the high end feel of that and the Corian, the display adds a richness to the space. Future growth of this display was a concern to the Colorado School of Mines. Because we wanted this display to remain as visually clean as possible, we used neodymium magnets to attach all of the tiles. These types of magnets provide a strong attachment without having any visible hardware while still allowing it to be easily updated."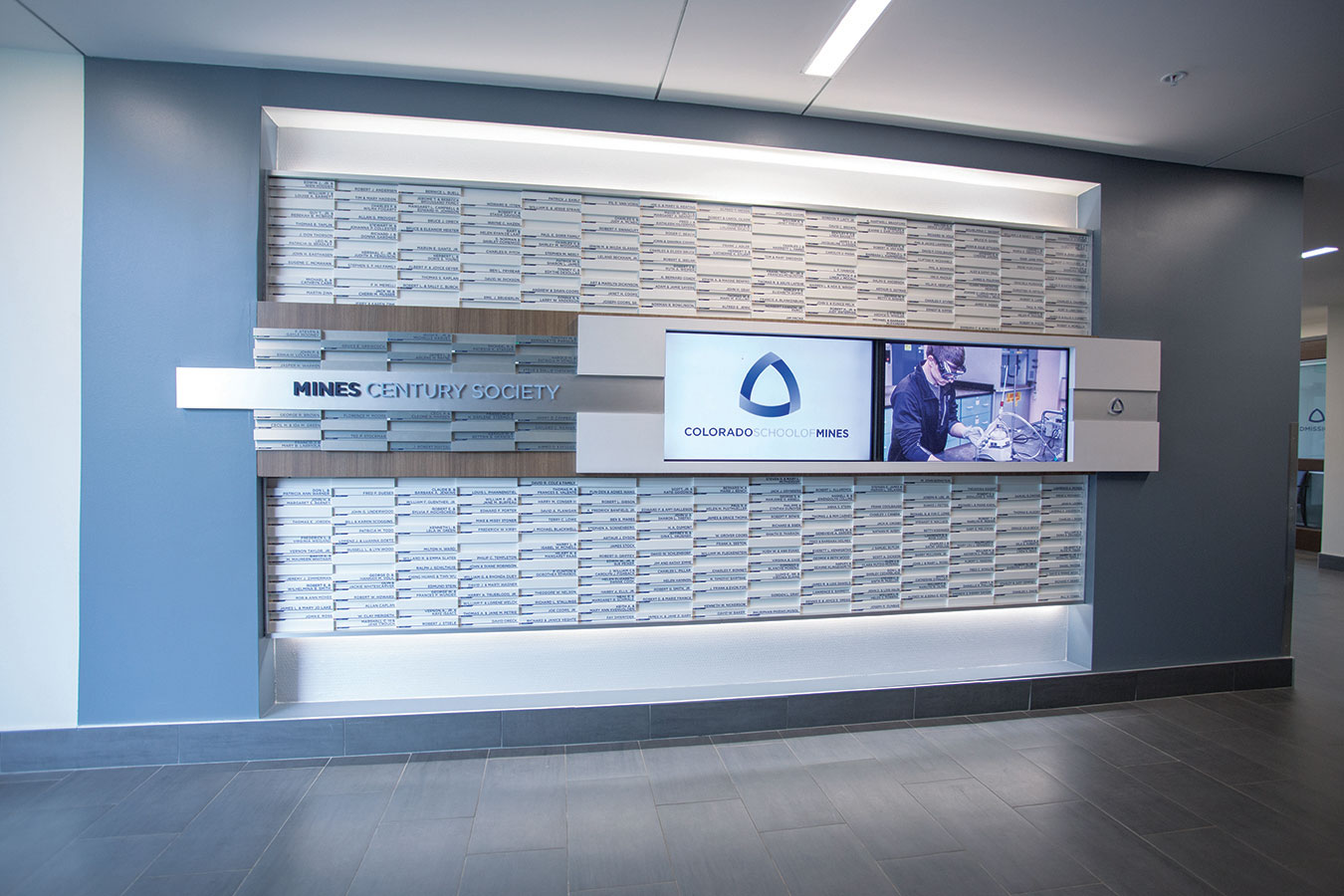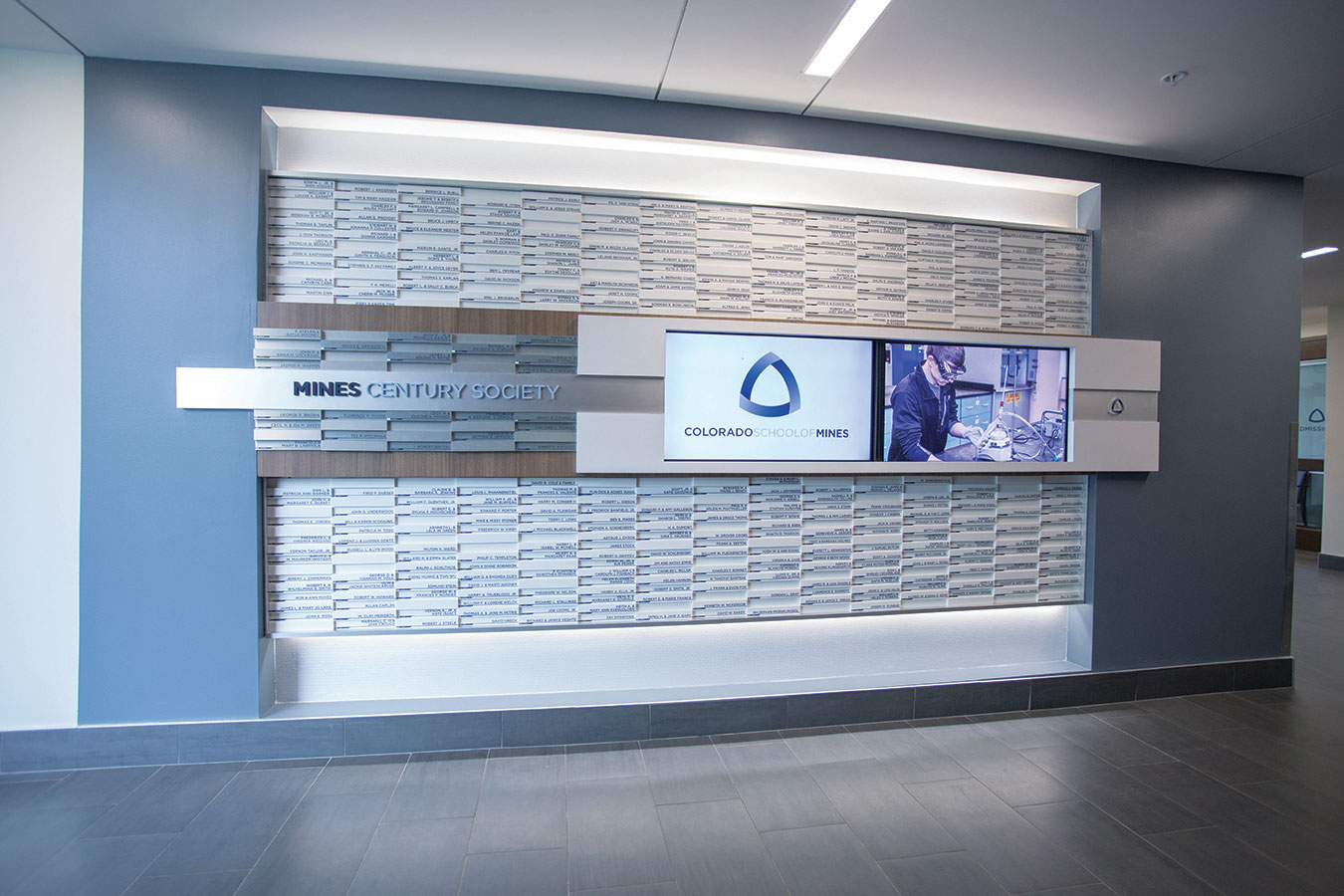 "We also used MDC wallcovering behind the aluminum tiles to help frame the display. The casework portion of the display incorporates hidden LED lighting which casts above and below it, highlighting its subtle yet elegant texture of the wallcovering."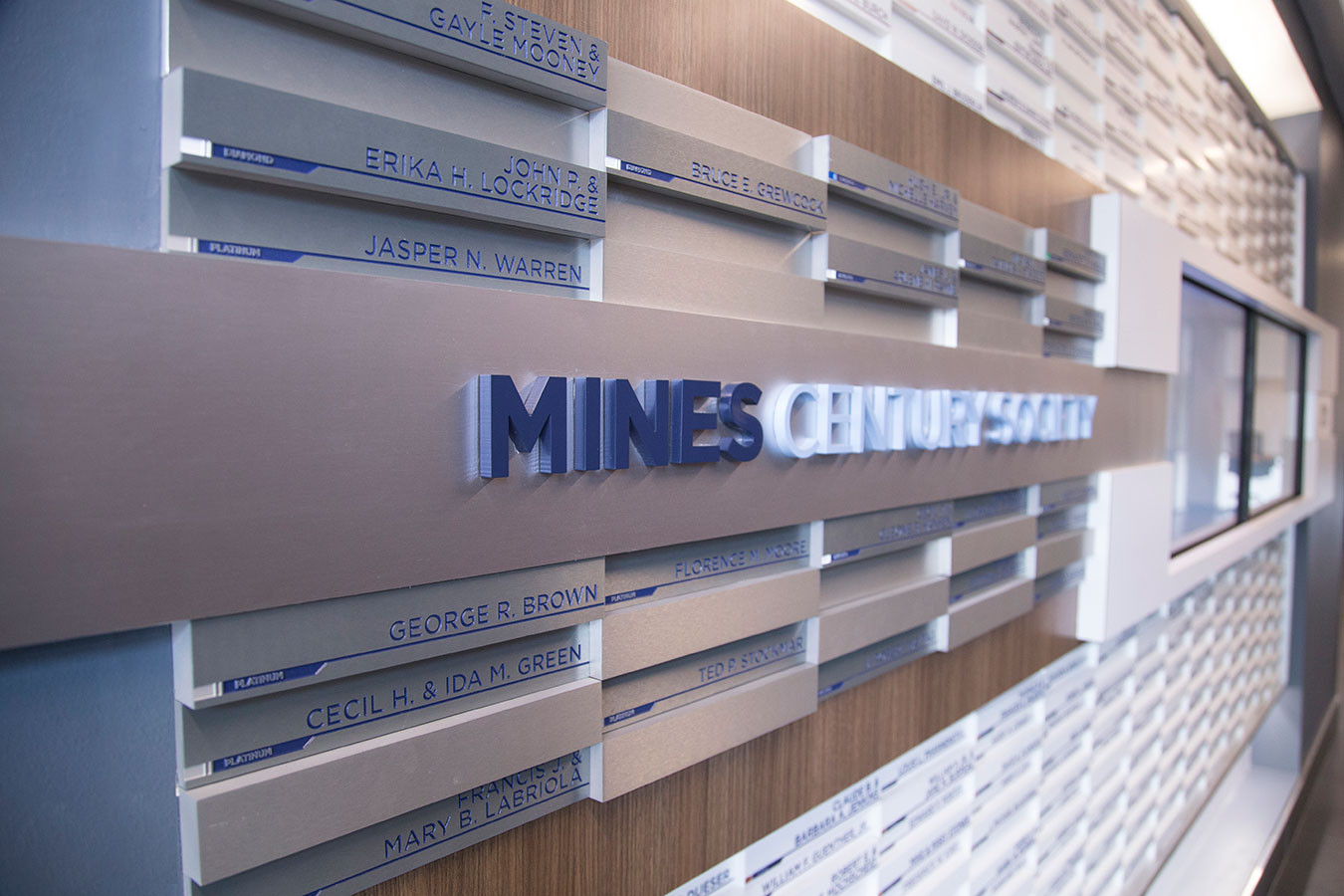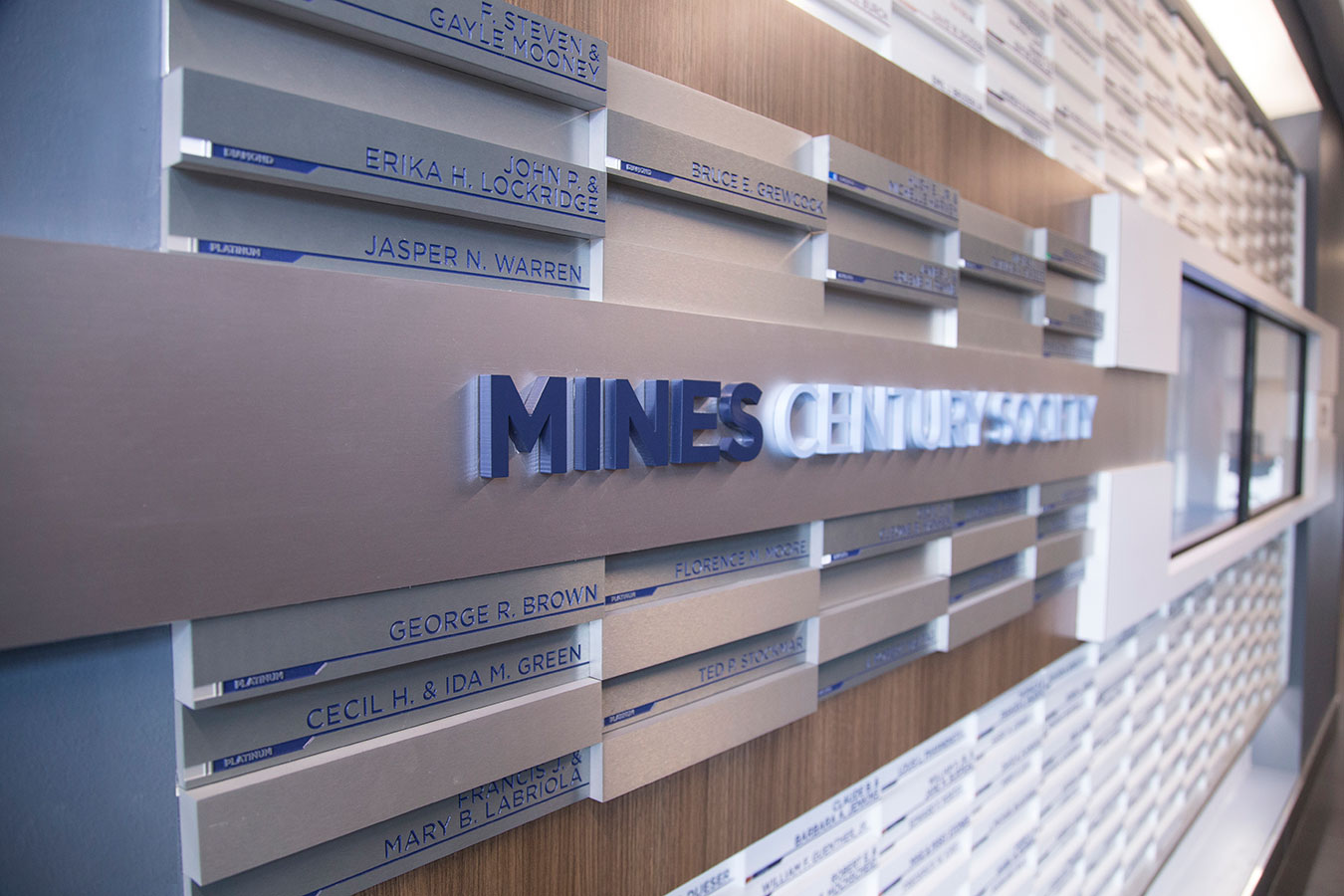 "Altogether, we were able to give the space a lot of dimensionality. The aluminum and Corian solid surface material give this a high-end feel. Both play into the Colorado School of Mines' status as an elite school in fields like geology, natural resources and engineering."
Advent also worked with the USC Marshall School of Business and the WKU Honors College and International Center on their academic facilities.