Design
How Lighting Transformed TCU's Football Offices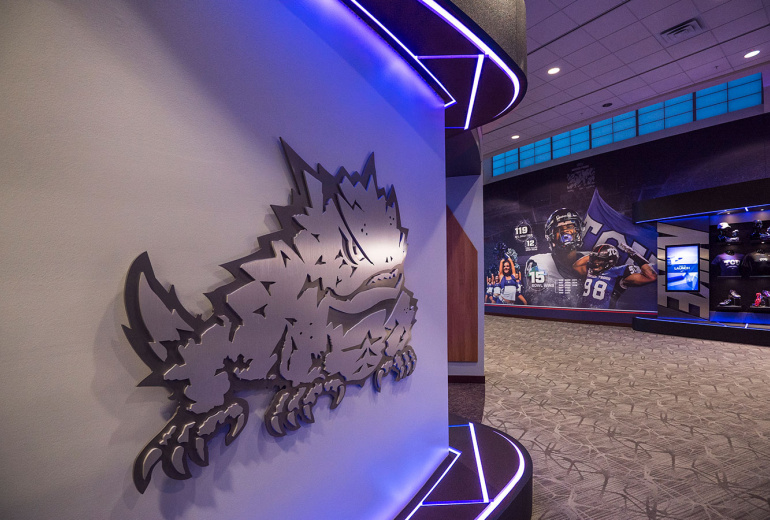 The redesigned football offices in TCU's John Justin Athletic Center became a reminder of how lighting can transform an entire space. By blending a subtle design language and purple lighting in displays throughout the area, TCU's football offices — used by coaches, players and recruits — are bathed in Horned Frog purple, tying the entire experience together. Design director Davy Fisher led the efforts at TCU. Here, he describes how the combination of design language and lighting transformed the space — even in unexpected ways. "The design language for the purple lighting in the casework is meant to reflect the breakup of the desert ground — the natural habitat of the Horned Frog. The purple light shining up from the ground and from the top of the display creates this really nice lighting effect. This is subtle storytelling that gives a nice framework to the space while alluding to the Horned Frog mascot." "You can see the light is reflecting on the ceiling. It overtakes the space. Those are little details I didn't foresee. I thought it would be a cool effect in the casework, but it ties the whole space together."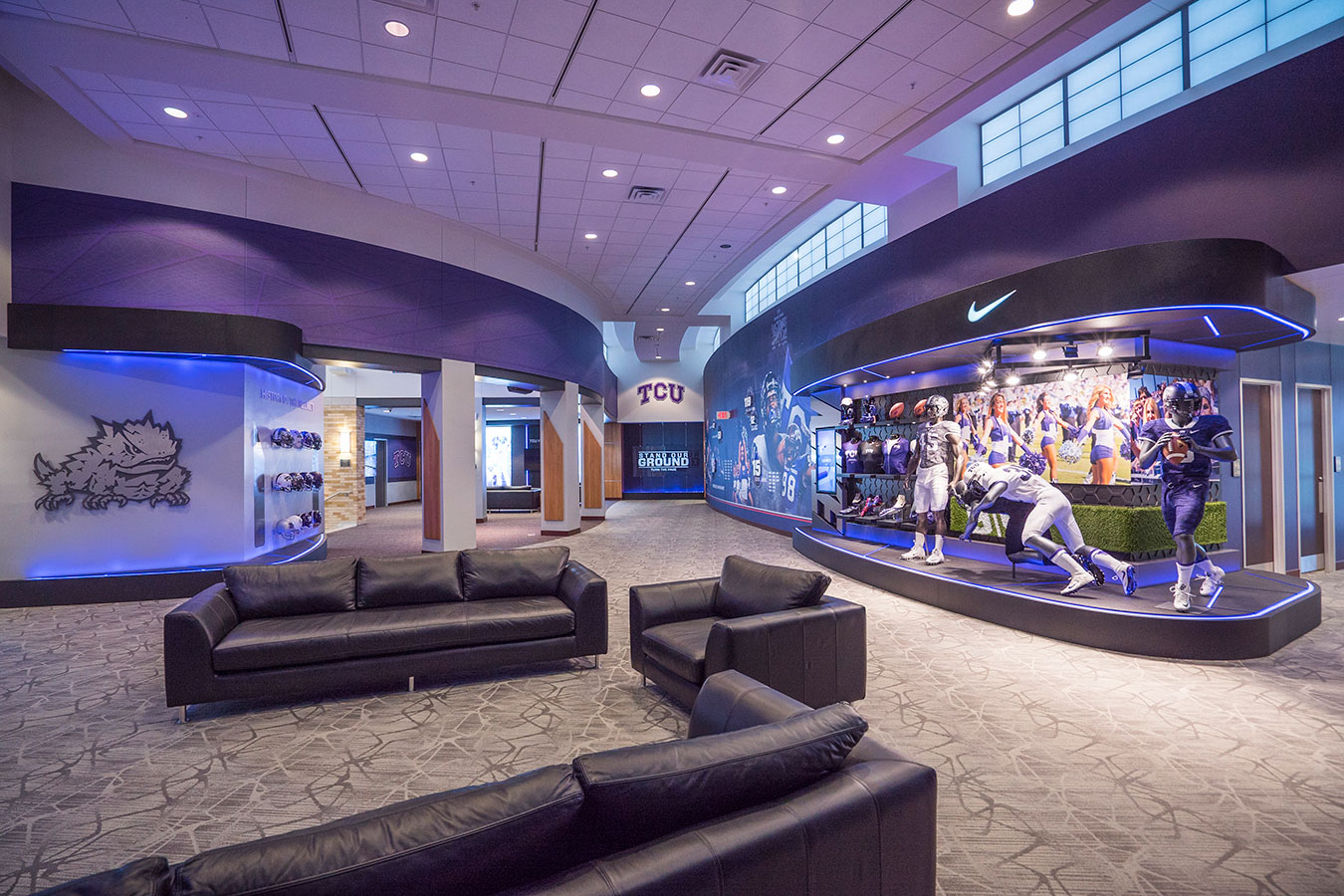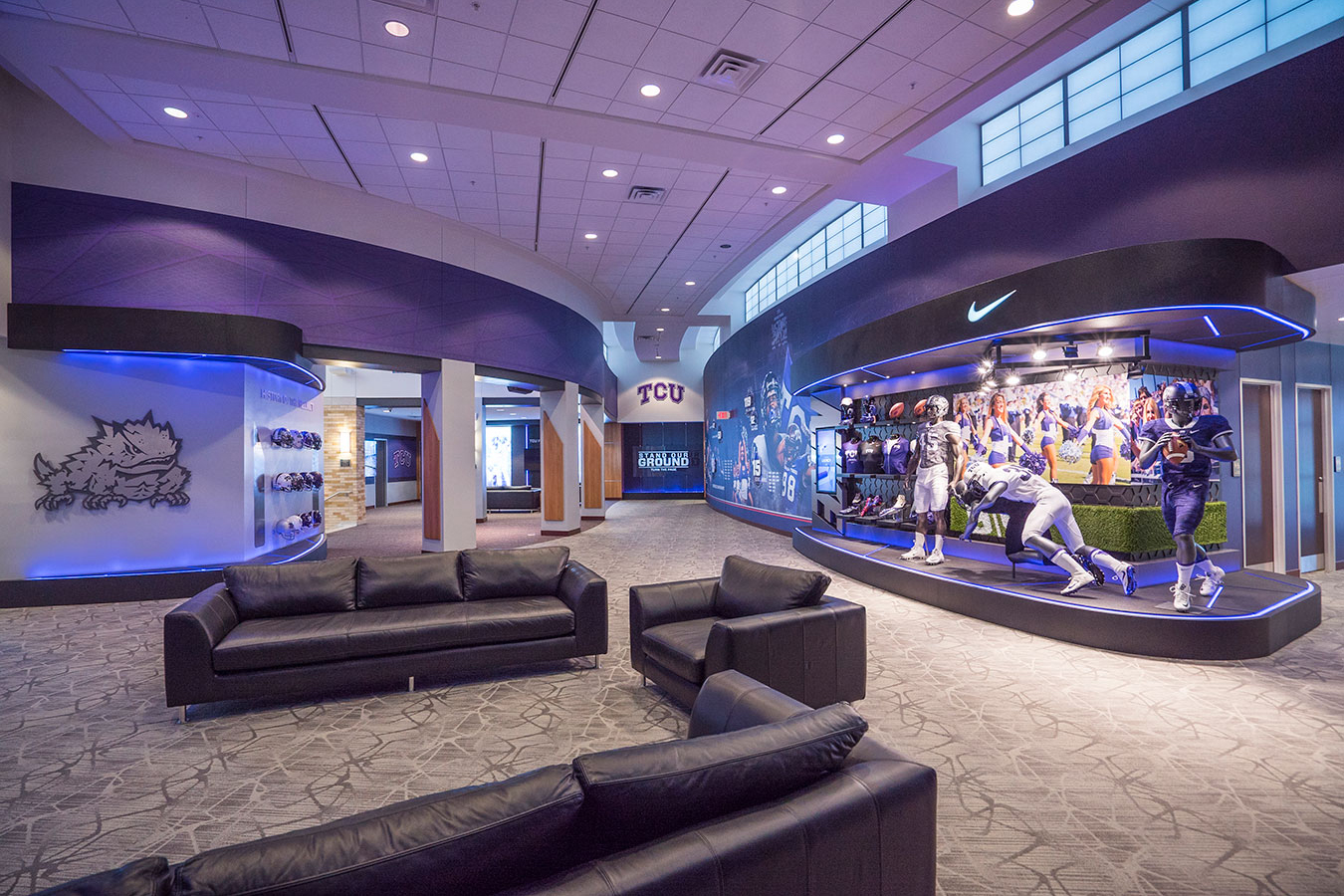 In concept, we wanted everything to point to that TCU logo and the core value for the program for the year. We wanted all the lines to point to that core value display. This is a display where the coach can change the team slogan or mantra every year." "This display in particular was a happy accident. This was an acrylic panel, but when you put the light platform around it all the surfaces pick up the light from the panel and make it look more impressive than it was on paper.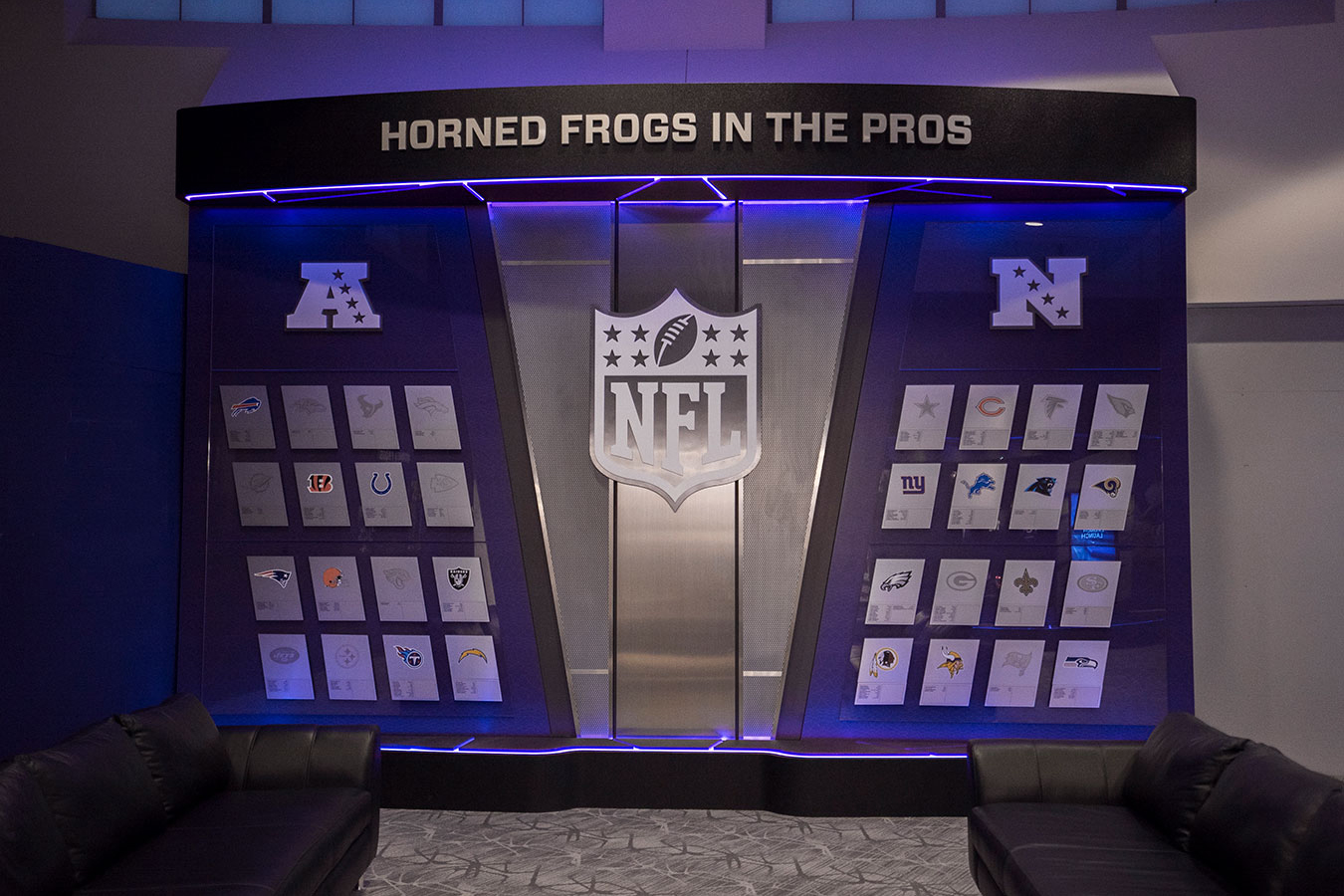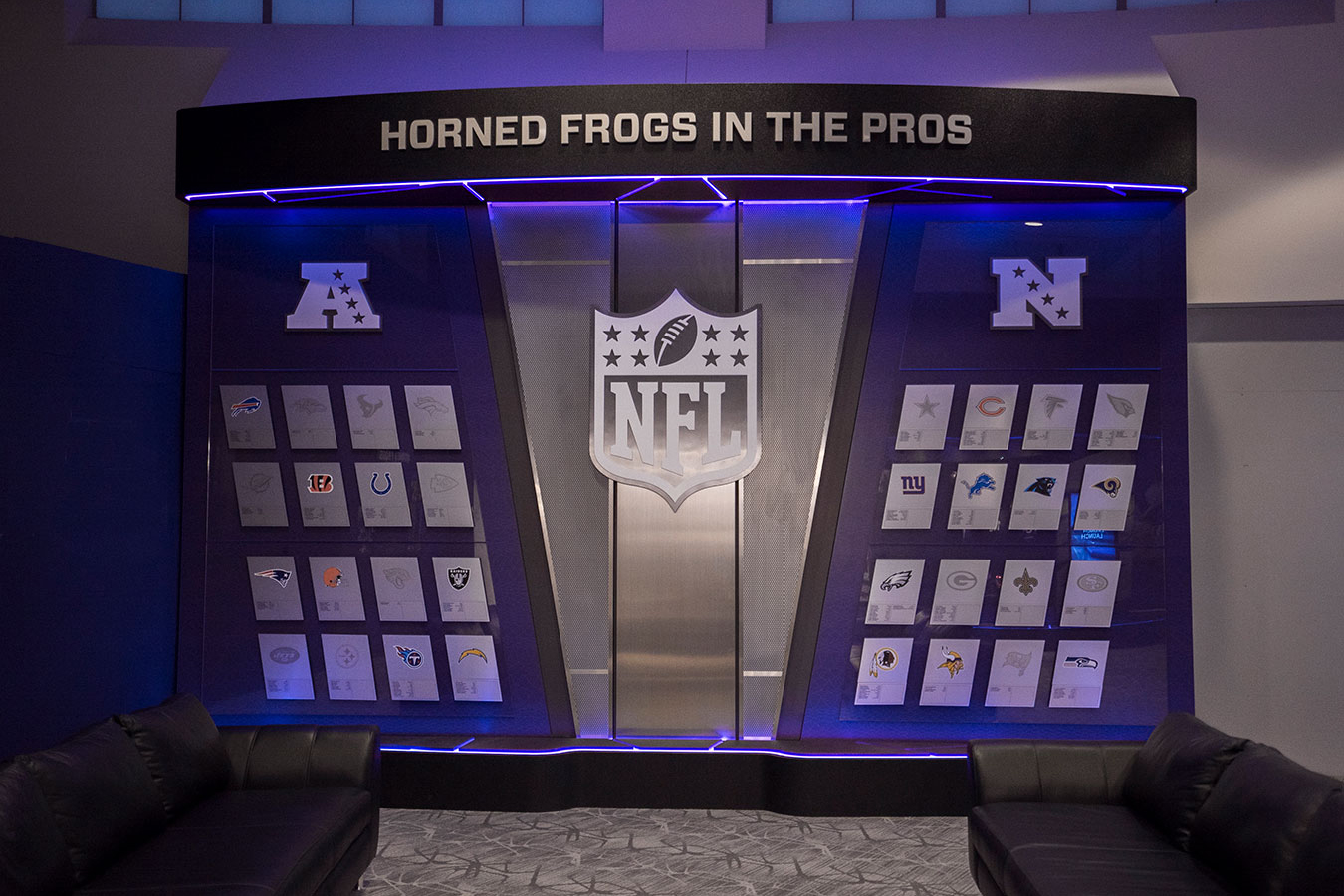 At the top of the stairs into the space, you turn to the right and come into the lobby proper and the first thing you see is the 14-foot NFL display. TCU suggested that any teams that have an active TCU player be in color and the other teams in the background. The display is updatable, of course." "All that purple light was a nice surprise in how dramatic it made the space. It's beautiful. It's better than I imagined it would be. It was a beautiful experience."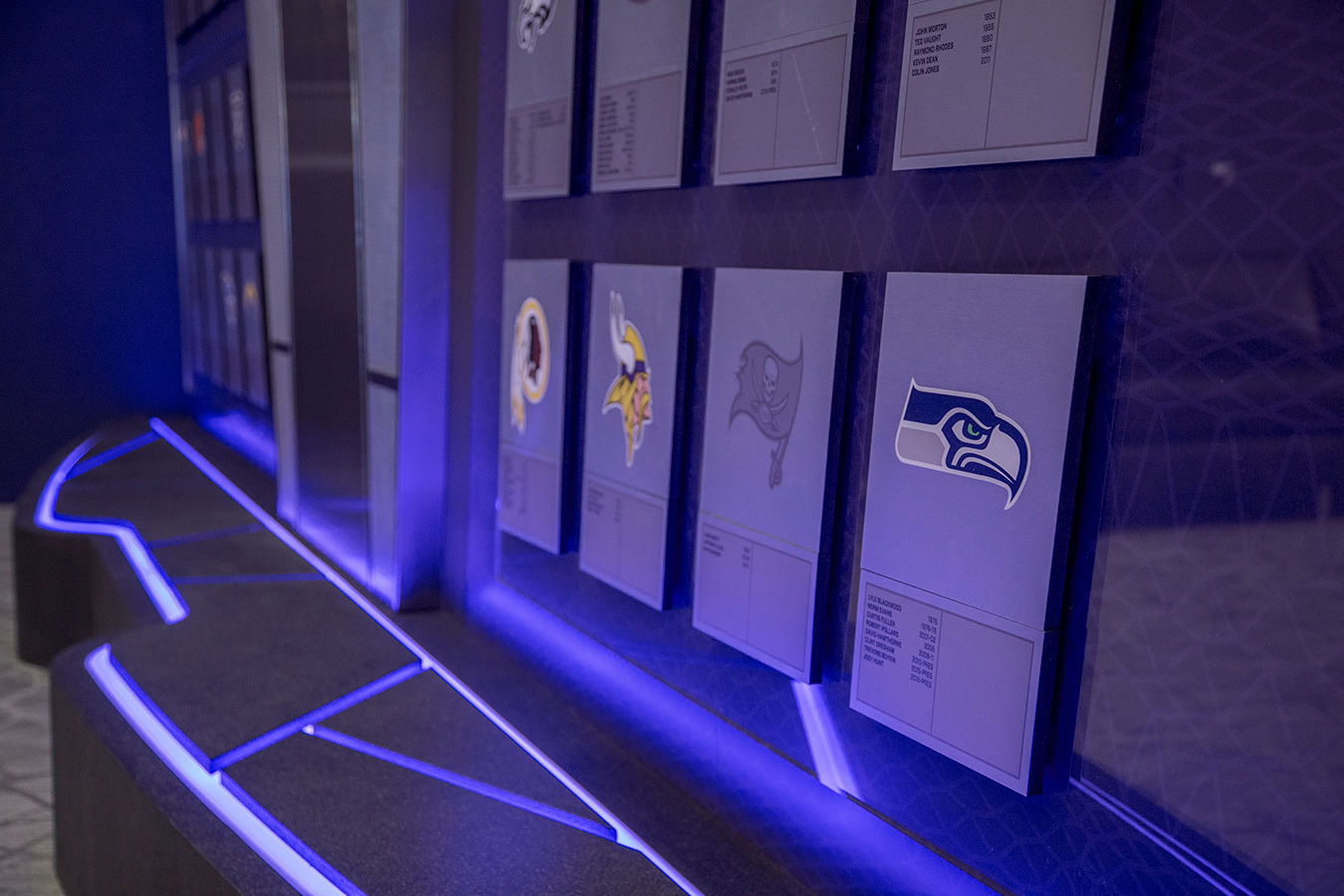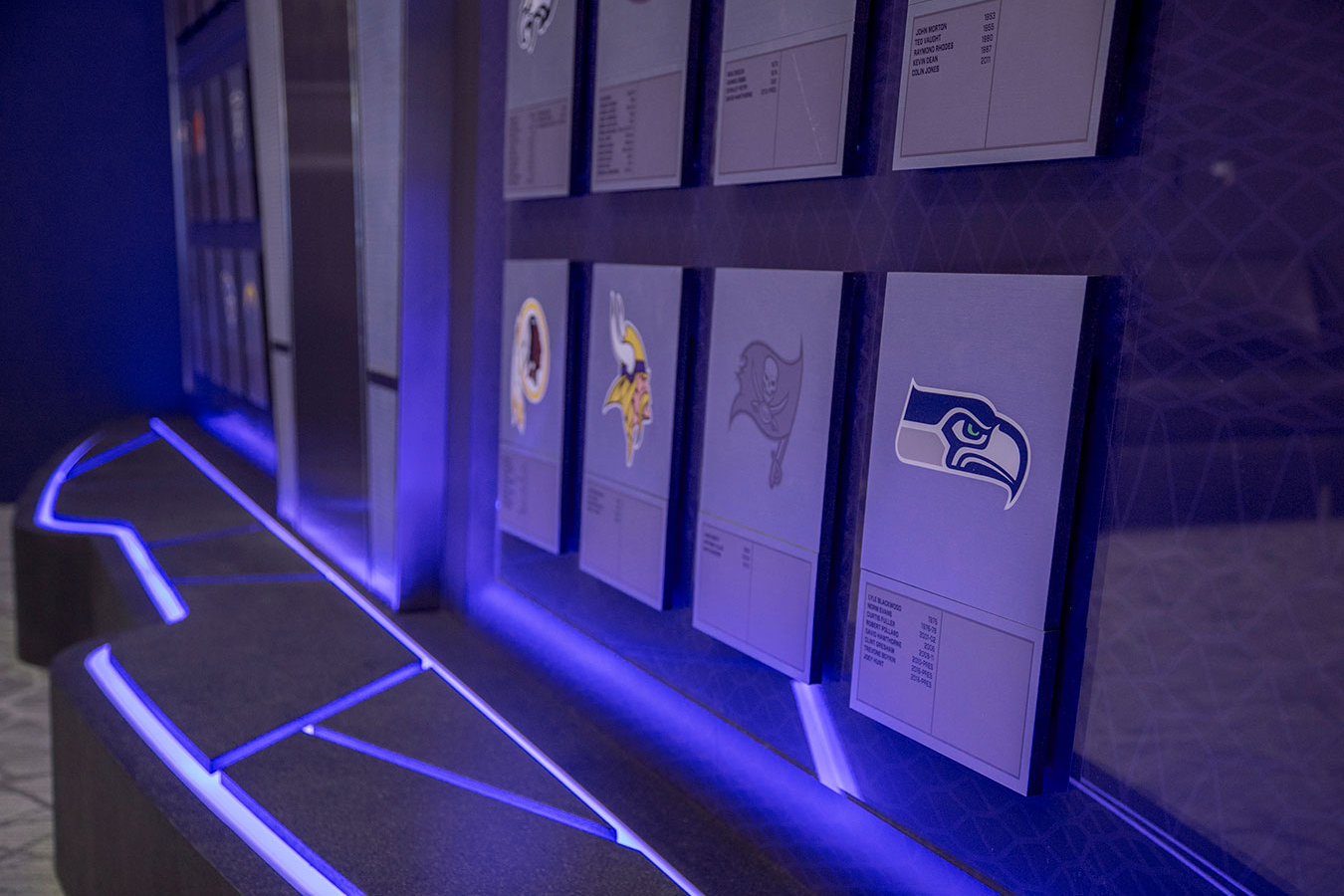 Advent also worked with TCU on its athletic hall of fame, and lighting played a key role in Advent projects with the Tennessee Titans and Penn State football.