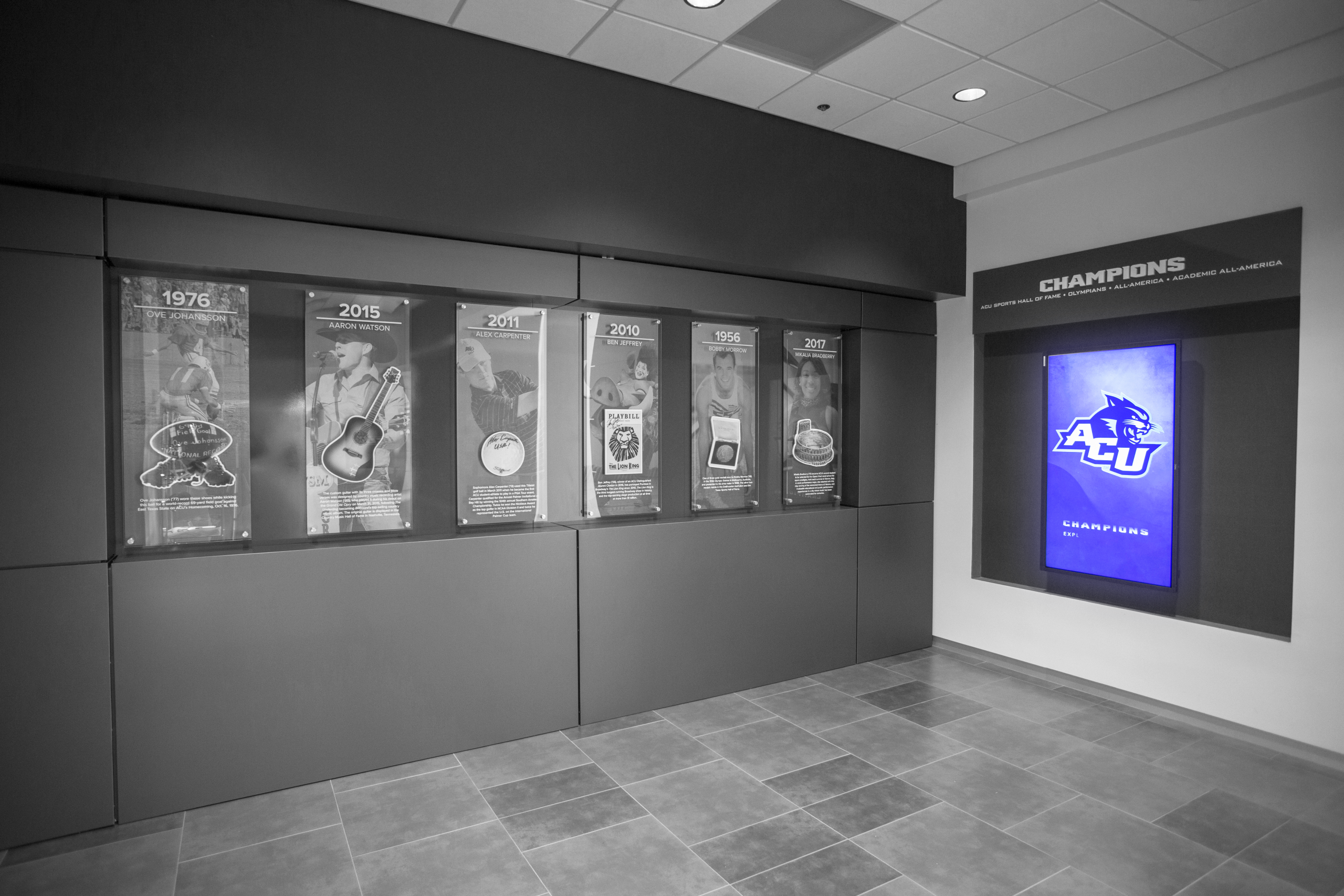 Abilene Christian University
Space for Storytelling
The lobby and entry hallway for the Teague Special Events Center is the public's first impression of Abilene Christian University, and it's paramount to tell the story effectively and accurately. When compiling the list of achievements, the Wildcats quickly discovered they would run of space when telling all of the stories of their legendary alumni, Olympians and record holders. The solution was a digital interface for storytelling.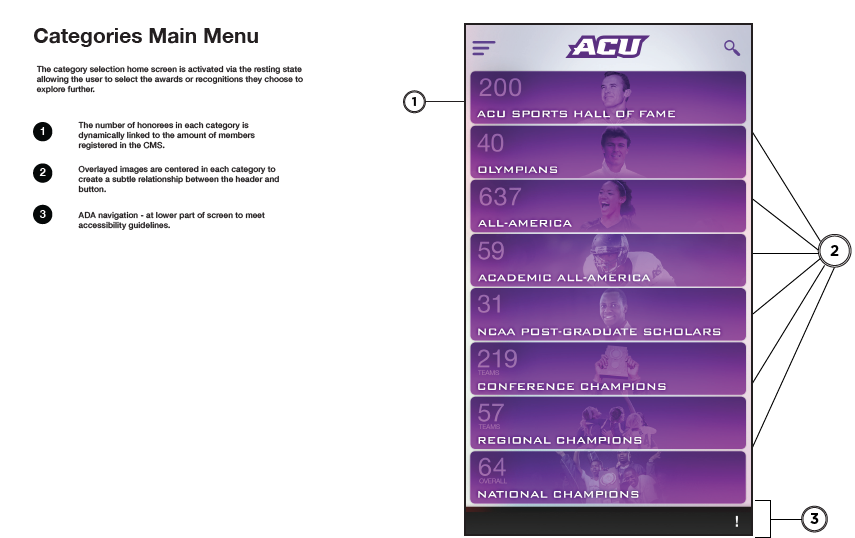 Getting Personal
Everyone has a story. What makes an ACU Wildcat great is not just their athletic talent, but who they are as a person. With unlimited space available, athletics was able to go deeper into the story of each player, providing photos, stats and professional profiles. Returning alumni get the sense that they are known and valued. And, future Wildcats can envision their stories coming to life.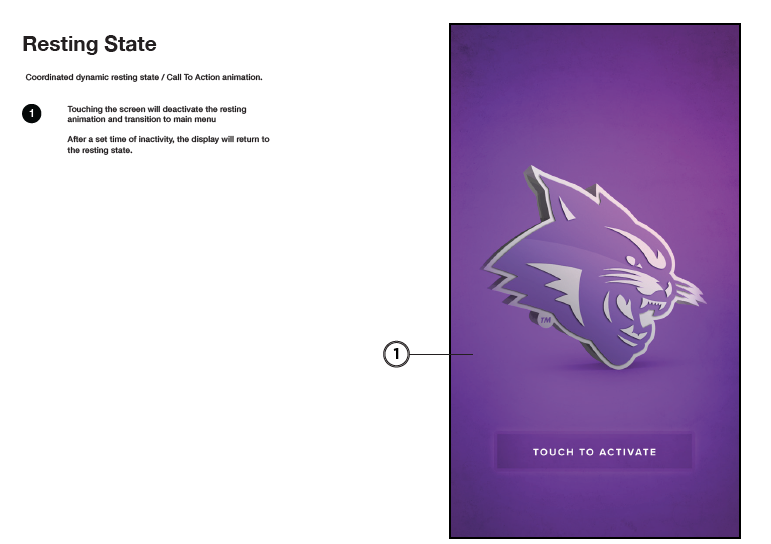 Customized Interface
An interactive digital history installation is strategically placed alongside static elements about past champions and ACU greats, giving visitors the opportunity to dive deeper into the Wildcat story. Advent worked with the athletics staff to customize an interface that would fit ACU's needs and provide easy search capabilities for visitors. The touch screen interface makes scrolling through content quick and easy.