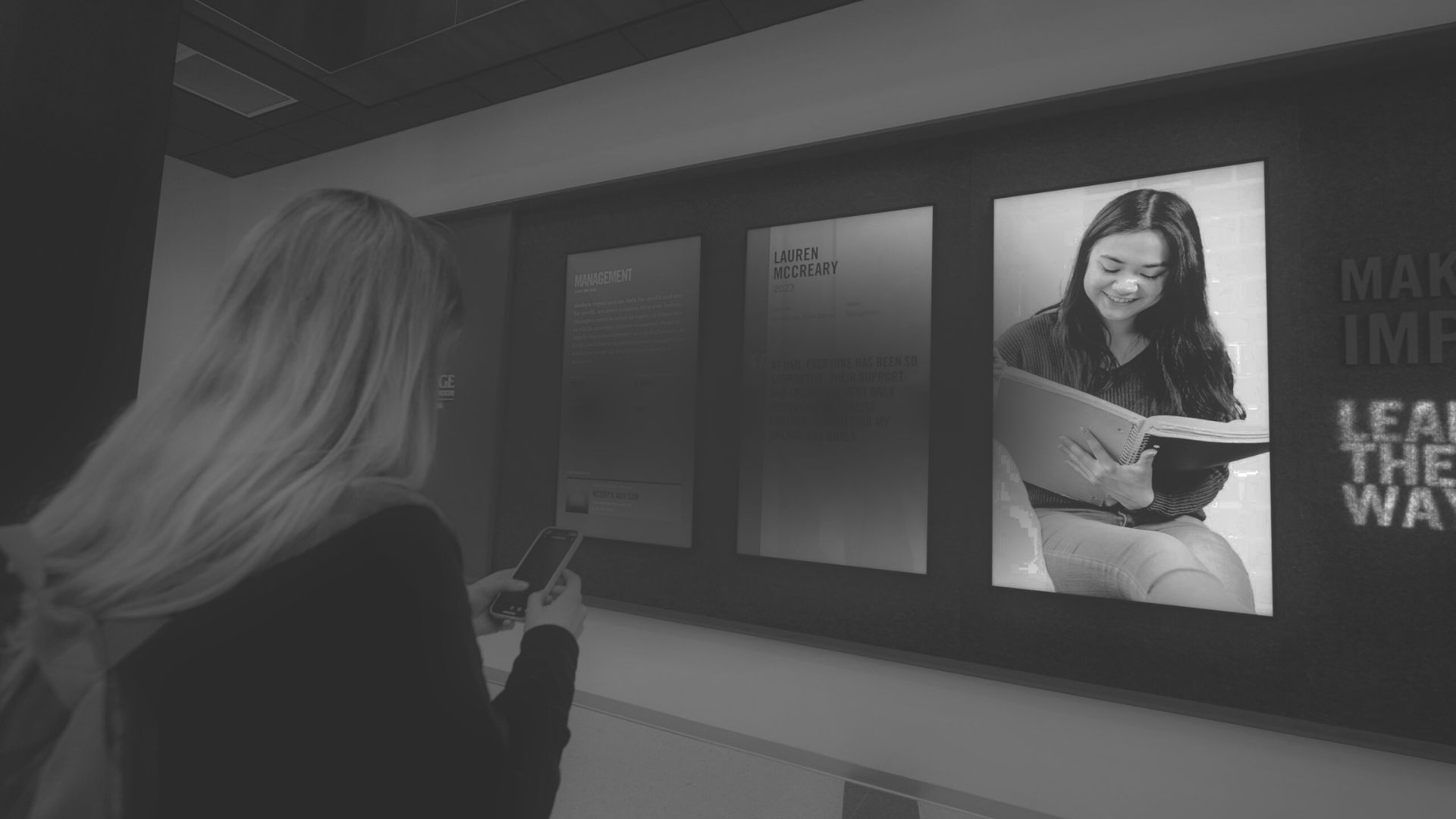 Athletic Honors
Annual Recognition
Award Winners
Donor Recognition
Historical Documentation
Roster/Personnel
Achievements
Academic Honors
Connect With Greatness
A Hall of Fame is a portal for your audience to connect with the greatness and legacy of your community. A way to say, "we see you." A way to look at the members of your community and say, "we value you; we honor you." The digital experience can honor great athletes, great employees, or great donors. And it's done in a way that is reaching today's digital generation more effectively than ever before. 
Easier Than You May Think
Our team can help answer questions like: How do you even start a project like this? How do you finish it? How do you keep it up to date? How do you keep it fresh? If you have the archive and the data, we have the process. Whether it be your company's historical highlights, or an athletic program's Hall of Fame, or the honoring of scholarship recipients, the reality is—our team is going to walk you through the whole thing. 
Users Control Their Own Experience
A digital Hall of Fame scratches the itch that today's generations seek. It is information at their fingertips, but it is YOUR information and YOUR story. Users can access your content in way that is useful and personal to them—they customize their own journey thanks to flexible interface options, whether it be through a touch screen or their own personal device.
ENGAGING
Organizations often struggle to showcase their history and achievements in a way that is engaging and accessible. Whether you're looking to honor your organization's notable alumni, showcase your athletic or academic hall of fame, or highlight your organization's historical achievements, Advent's Digital Hall of Fame is the perfect solution.
Updateable
One of the key benefits of a Digital Hall of Fame is that it can be updated easily and quickly. Say goodbye to the hassle and expense of constantly updating a static wall. Our digital solution saves space and can hold unlimited amounts of data, images, and video.
Trackable
Our team of digital developers and specialists are here to support you every step of the way and provide user analytics. We'll work with you to create a dynamic and interactive experience that also provide valuable data—giving you insight into your audience's preferences and activity.
Shareable
An interactive digital experience can create an emotional connection and provide shareable content that your audience will love. Screens can be touchscreen or controlled by a user's personal device, making the experience even more engaging.
Don't miss out on the opportunity to showcase your organization's achievements and history in a dynamic and cost-effective way. Contact us today to learn more about our Digital Hall of Fame.