Accelerate and Expand Revenue
In years gone by, an organization would go to a potential sponsor, show them a space where they could proudly display their brand logo and hope the sponsor could see the value.
That was then. It's a new day and the competition for the sponsor dollar is fiercer than ever.
In our work with the Dallas Cowboys at The Star in Frisco, Texas, we partnered with their team to take a different approach.  
You see, sponsors are like all of us. They need help imagining how something will look—how their brand will not only appear, but also how it can be elevated as part of an experience that fans (consumers) will remember and share with their sphere of influence. 
For the Cowboys, we met with their team before they conceptualized a strategy presentation to a prospective sponsor. Together, we imagined and sketched ideas they could take into the pitch with them. The ideas were baked into the overall campaign so that sponsors could see their brand as an integral part of the overall experience.
This concept can easily be applied to any size organization. Whether you are targeting an individual who is a private donor or a large corporate brand. It seems so simple, yet it is very powerful. If it worked for the Cowboys, well…..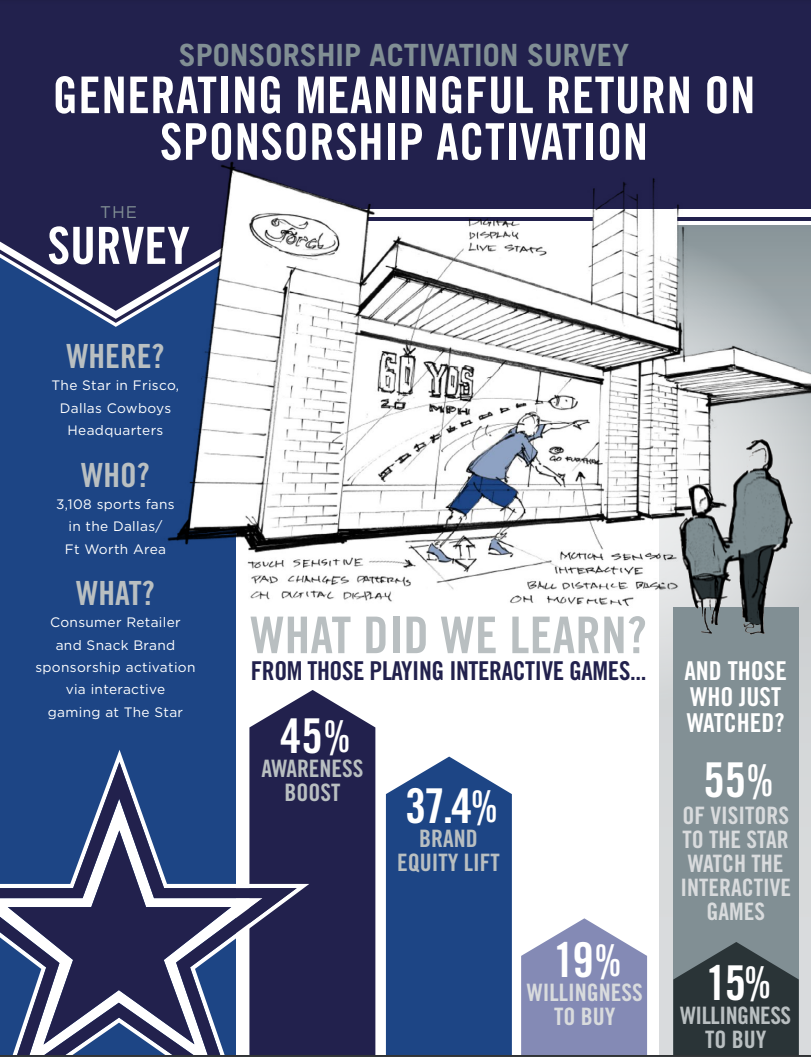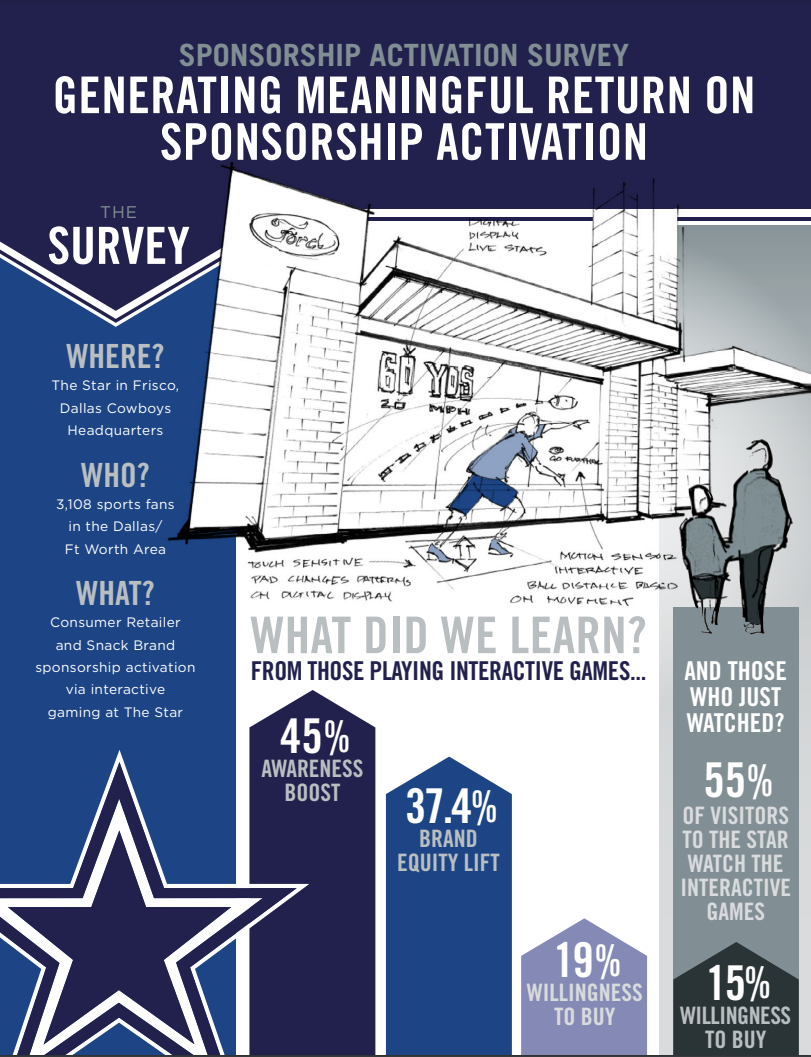 Dr. Darin White's study on sponsor activation ROI.