Hall of Honor at Arrowhead Stadium
Kansas City Chiefs
How we helped
Digital Experience
Visual Storytelling
Social Media Moments
Design
Historical Recognition
The Kansas City Chiefs Hall of Honor at Arrowhead Stadium is first and foremost a celebration of the greatest moments and great players of one of football's most storied franchises.
The Hall of Honor is also an opportunity to tell a story as only the Chiefs can. The vision of team founder Lamar Hunt transformed professional football and the American sports landscape. The NFL rejected Hunt's bid for a team in the league, so Hunt created a new league — the American Football League. The AFL story is one of innovation of the sport, competition with the NFL, and finally the merger that made pro football a national spectacle.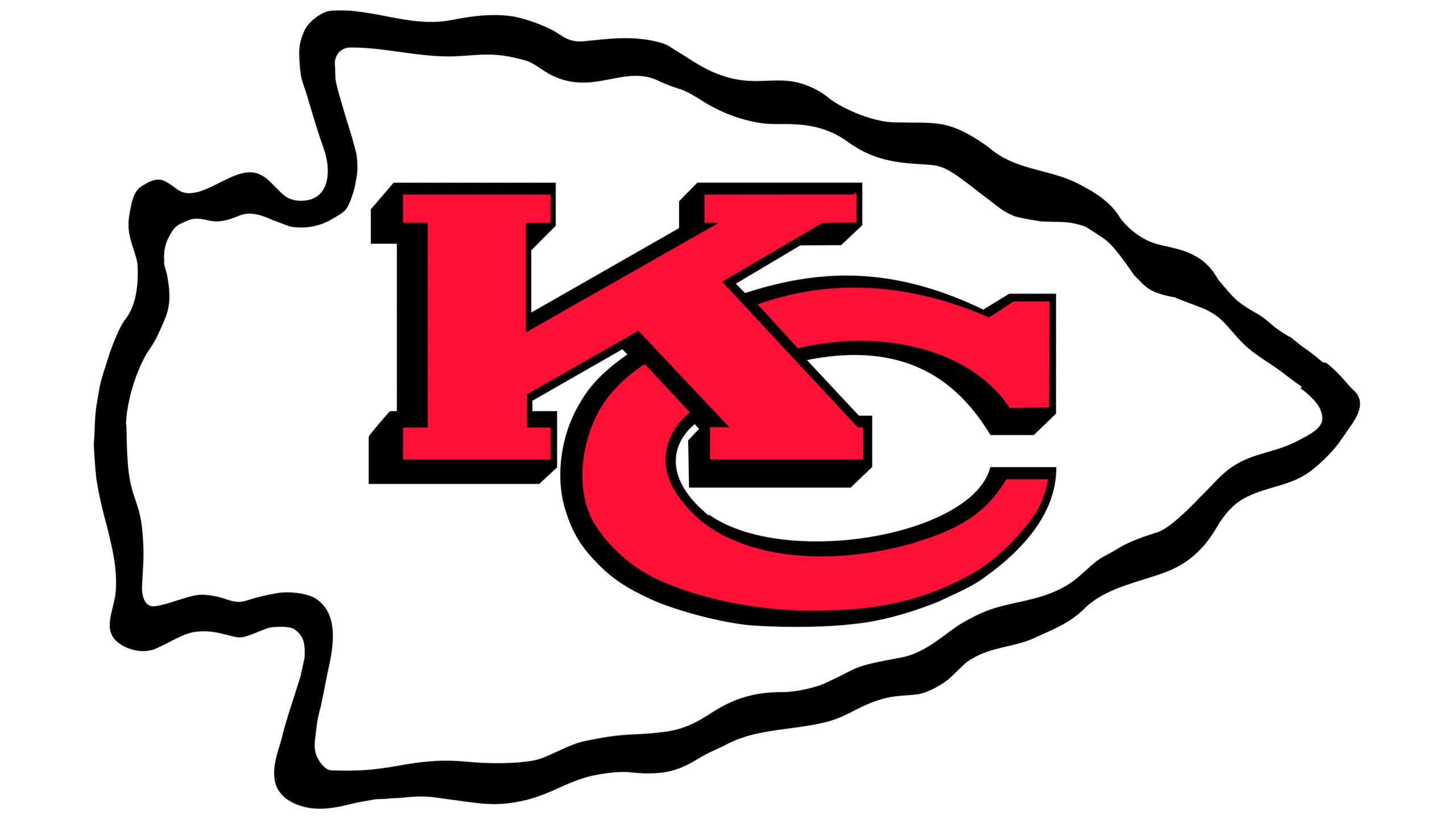 Visitors to the Hall of Honor can explore the history of Hunt, the AFL, and the Chiefs franchise. The journey begins with Hunt's handwritten and digitally annotated notes outlining the plans for the AFL. A wing of the Hall of Honor is a tribute to the Foolish Club, the nickname for the owners of the AFL who joked they were fools for taking on the NFL.
Additional exhibit space includes stories and artifacts of the league's innovations — ranging from TV-friendly offenses and branding to a focus on scouting and signing diverse talent that accelerated the integration of the game. Eventually, the AFL and NFL could not function as rivals. They merged and hosted the first Super Bowl, creating a football league that involved every region of the country.
The Kansas City Chiefs are one of the foundational franchises of professional football. Yet year after year, Chiefs fans display a zeal as if they are discovering the team anew. History and passion collide here like nowhere else in the NFL. The renovated Hall of Honor at Arrowhead stadium honors Chiefs tradition and reacts to fan exuberance.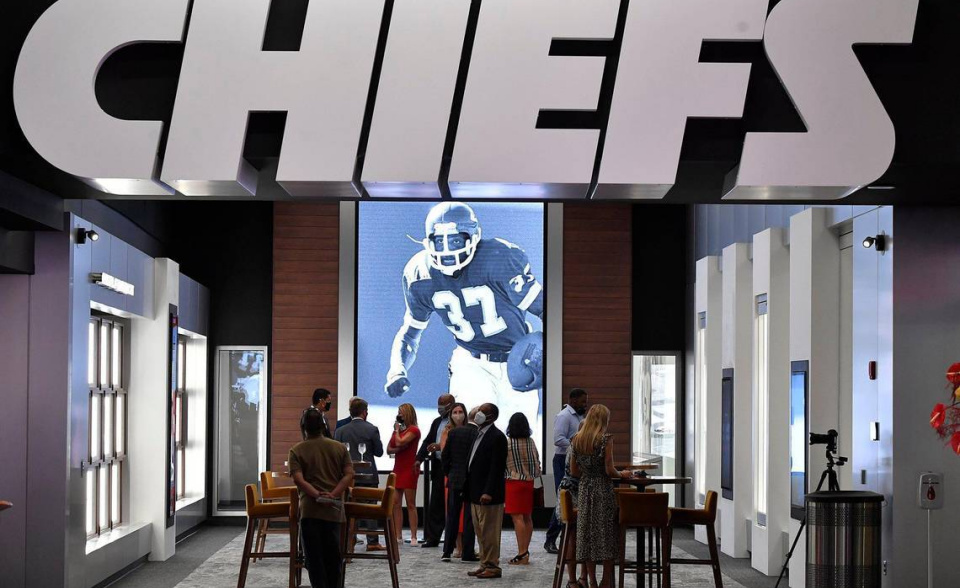 Challenges
Tell the story of team founder Lamar Hunt and the AFL as well as the stories of great moments and great players in franchise history.

Create a flexible space to account for new Hall of Honor inductees and new great moments, including multiple Super Bowl championships.

Reimagine a fan experience in a concourse to allow for efficient traffic flow.
Process
Engage franchise ownership and executive leadership through half-day StoryMining, visual listening and mood board exercises.

Gamify design and storytelling feedback to foster a fun, inclusive, and collaborative environment.

Collaborate with team historians to curate the most impactful stories and artifacts.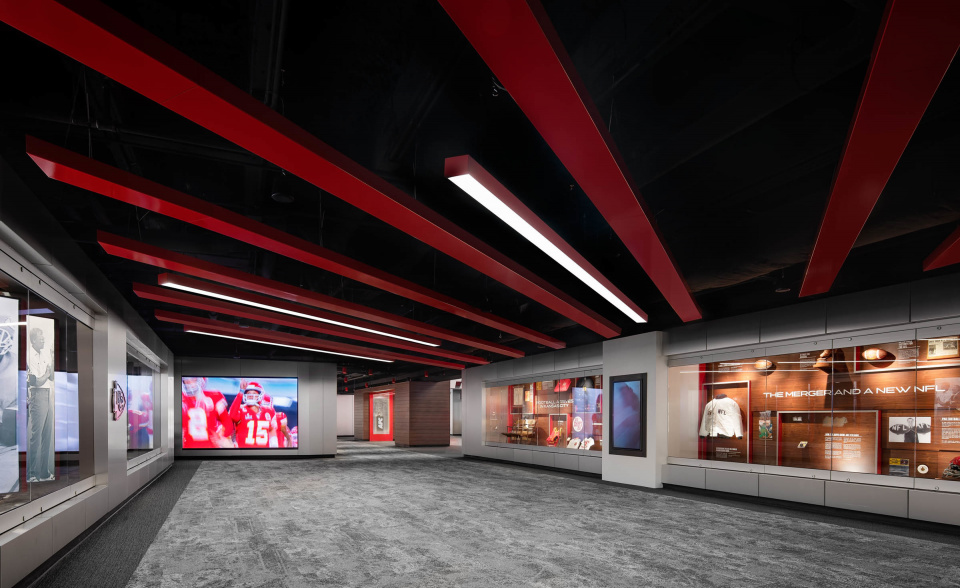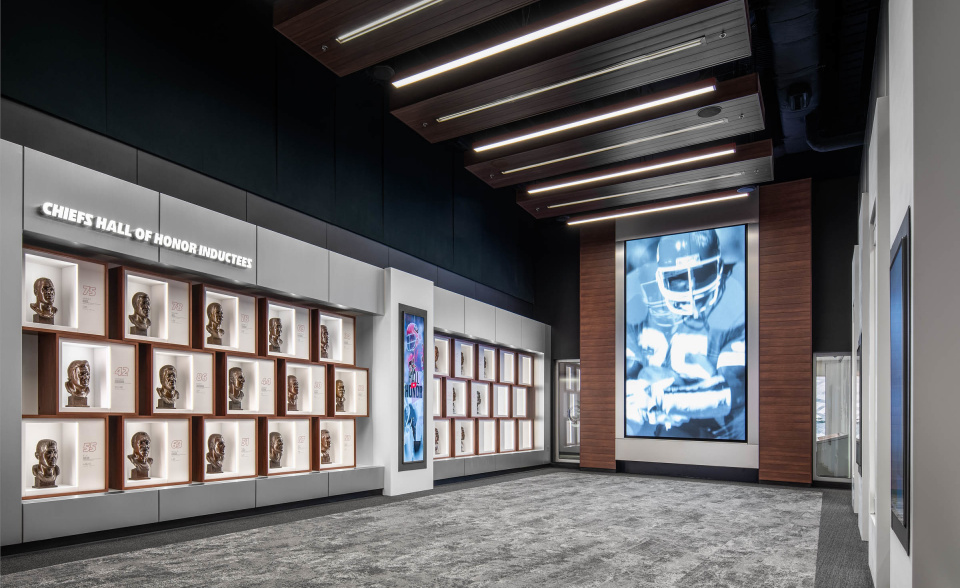 Solution
Collaborate with architecture firm and other partners to create a climate-controlled, museum-quality environment.

Utilize digital and augmented reality experiences to highlight key moments as well as every player and every game in franchise history.

Pinpoint high-traffic flexible areas for retail-style displays that allow team personnel to update artifacts on a regular basis.