LA Memorial Coliseum
University of Southern California
How we helped
Visual Storytelling
Premium Suite Branding
Premium Club Branding
Concourse Graphics
Exterior Graphics
Alumni Recognition
Donor Engagement
Opened in 1923, the Los Angeles Memorial Coliseum is one of the world's most storied venues. It is the only site to host the Summer Olympics, a Super Bowl and a World Series. Martin Luther King Jr., John F. Kennedy, Nelson Mandela and Pope John Paul II all have spoken here. And, of course, it is the home of USC football.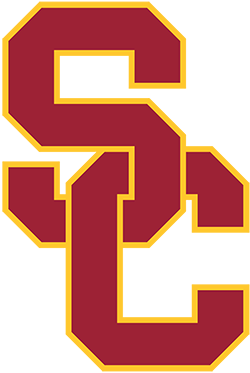 The $315 million renovation to this National Historic Landmark included branding seven levels of premium clubs, lounges and suites along with the stadium exterior and home team locker rooms. Design and storytelling elements imbue the Coliseum with its own history — every iconic figure, legendary athlete, landmark game — while reflecting the style of VIPs and energy of the fans.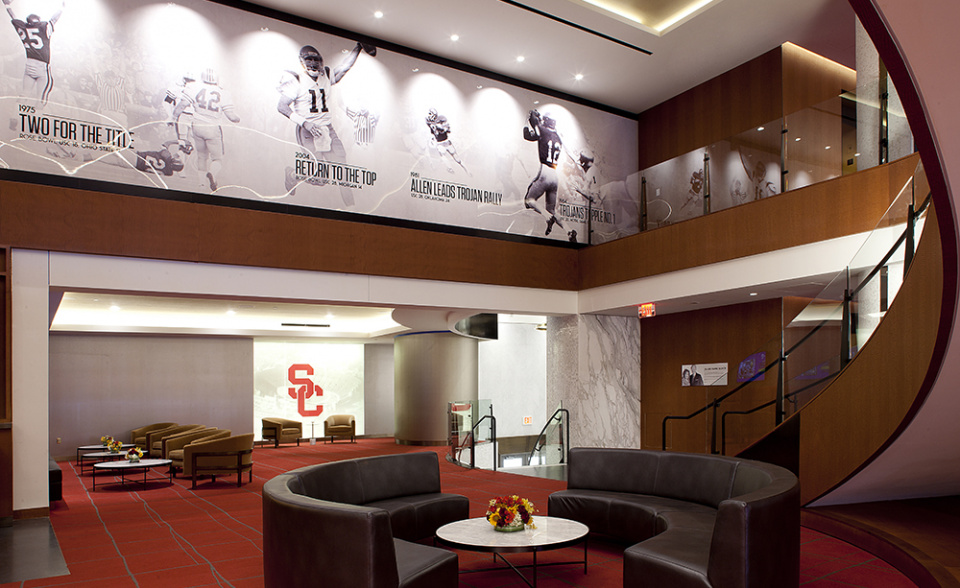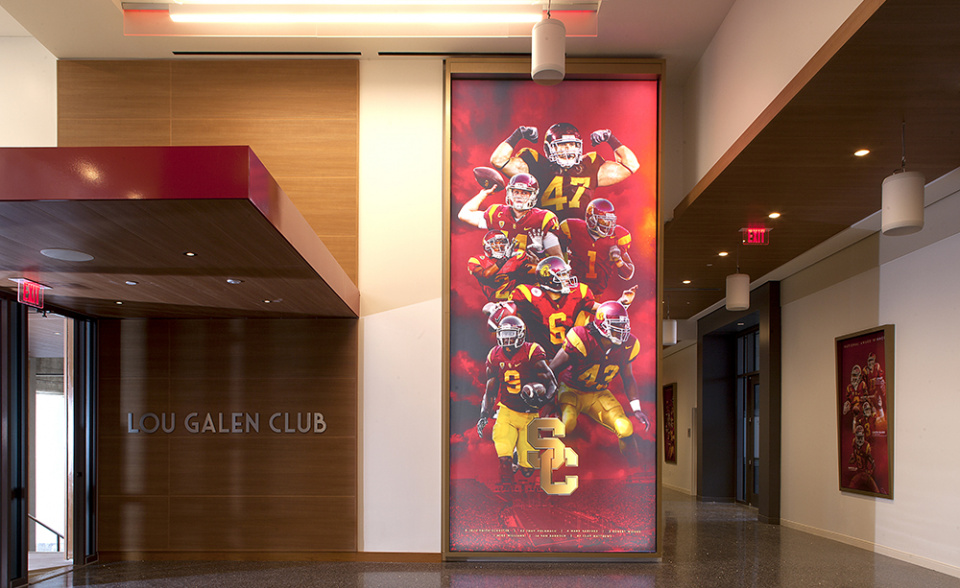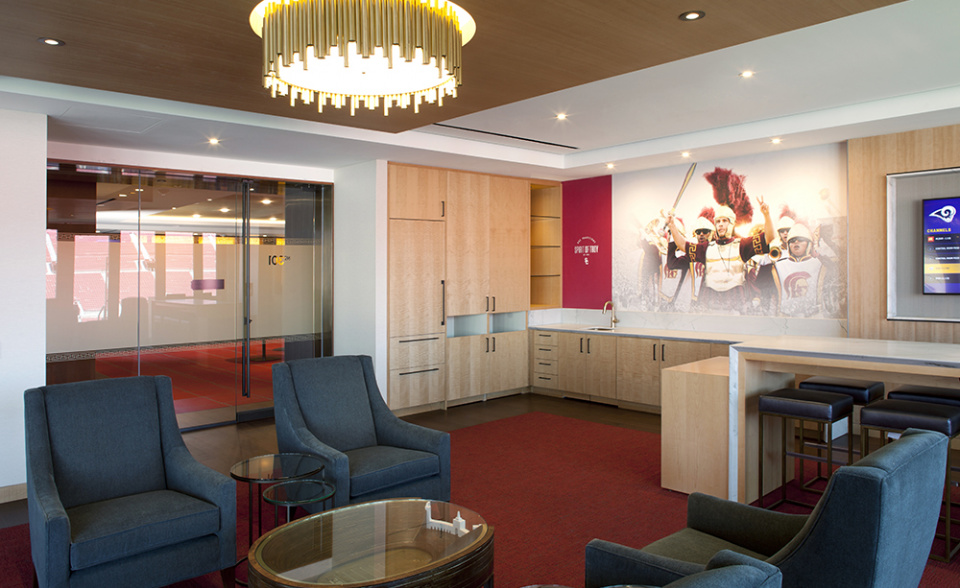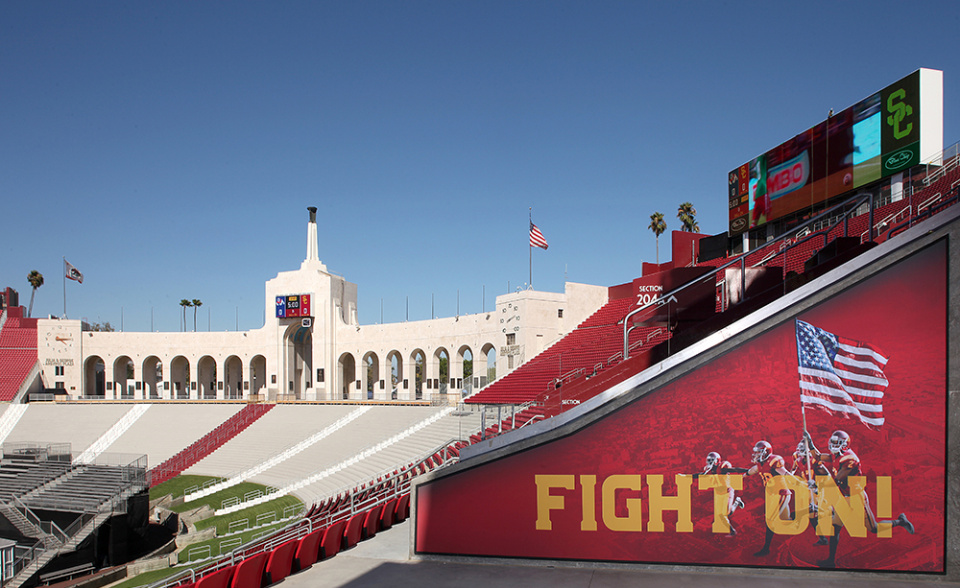 Imagery throughout all spaces blends great USC moments and historic Coliseum events, showing the intertwined story for the Trojans and the stadium itself. At each level, storytelling and design reflect the audiences. The Jim and Dianne Bashor Founders Club entertains the most exclusive USC donors. Thus, the content reflected is only the best of the best that USC has to offer — national championship coaches, Heisman winners and hall of fame inductees.
The design language reflects the class and gravitas of the audience. The Tiger Lounge honors the late USC baseball coach Rod Dedeaux and his family. His space shows the history of the Dodgers playing at the Coliseum and football-baseball multi-sport athletes at USC. Graphics in the press level display Trojans greats who became renowned broadcasters. Suiteholders can also customize their personal spaces with a menu of graphics of great players, coaches or USC traditions.
482
Total Graphics and Displays
7
Levels of Coverage, plus Exterior and Locker Room
32
17-Foot Tall Exterior Graphics
5
USC Great Moments Movie Acrylic Movie Posters
62
Donor Recognition Pieces
Timeless Tradition
In the crowded Los Angeles market, the Coliseum's history and tradition are differentiators. Designs lean into the aesthetics of decades past with an art deco approach that blends seamlessly with the Coliseum's iconic Peristyle. Original stadium blueprints, classic photography and newspaper clippings enhance a classy, vintage feel. Meanwhile, USC Cardinal red adds color and energy where appropriate.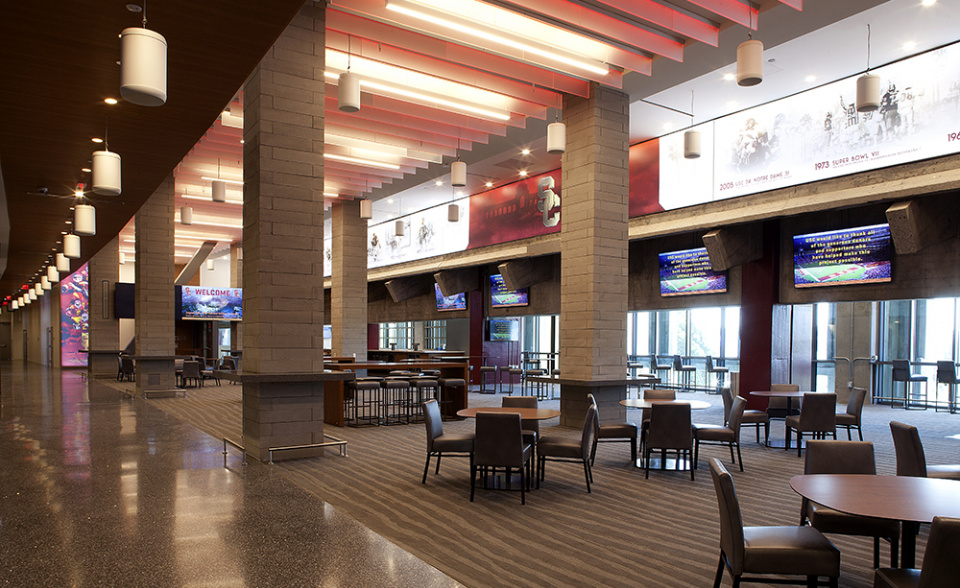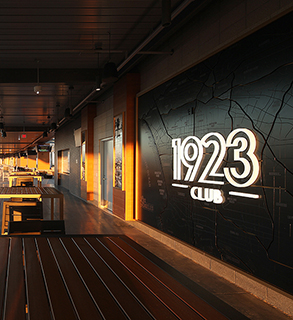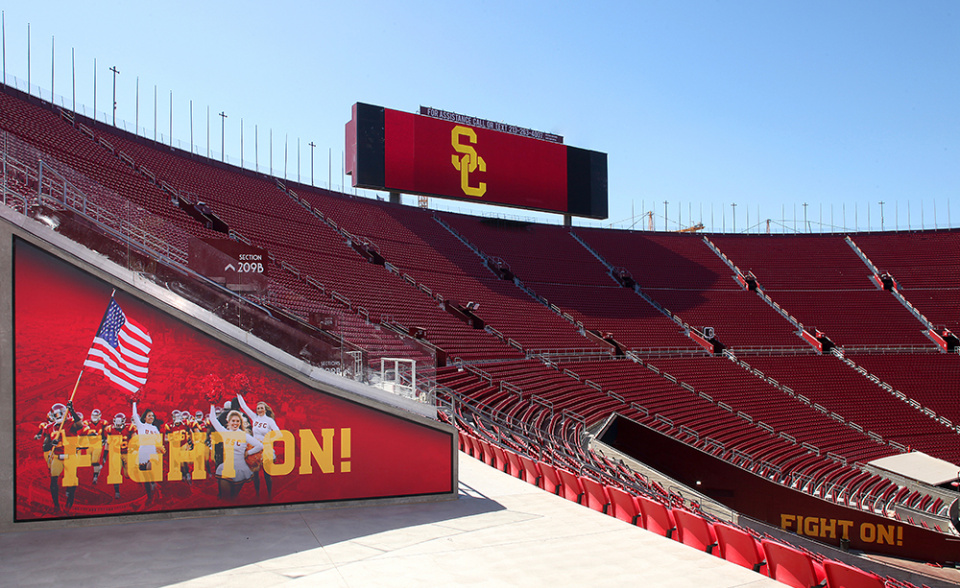 Everyone has a story about the Coliseum. This project presented a unique opportunity for USC Athletics to tell our story and the great USC Football history that's here.
Jeff Fucci
USC Associate Athletic Director