Lasch Football Building
Penn State University
Black shoes. Basic blues.
How we helped
Brand Clarity
Recruit Engagement
Updatable Facility
Visual Storytelling
Social Media Highlights
The new Lasch Football Building lobby features illuminated blue glass panels that add a high level of sophistication and dramatic impact. Advent used the iconic uniform to transform a trophy-cluttered alcove into an elegant and engaging experience that highlights All-Americans, national award winners and great seasons. This creates a central location for telling the rich history of this program. Since 1887, the Nittany Lions have never looked so good.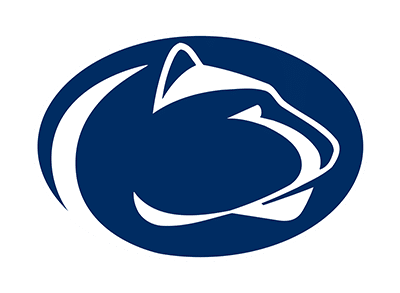 The Mission
In a comprehensive facility upgrade, Advent created a space that is clean and modern, yet unmistakably Penn State. New exhibits include bold, contemporary branding elements while maintaining a classic look.