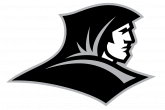 Ruane Friar Development Center
Providence College
How we helped
Brand Clarity
Recruit Engagement
Updatable Facility
Visual Storytelling
Social Media Highlights
Alumni Recognition
Welcome to Friartown
Basketball is at the core of Providence College's identity. Its program is a major attraction for both potential recruits and students looking to participate in a robust college athletics scene. But In 2017, Providence was the only program in the BIG EAST without a dedicated on-campus practice facility.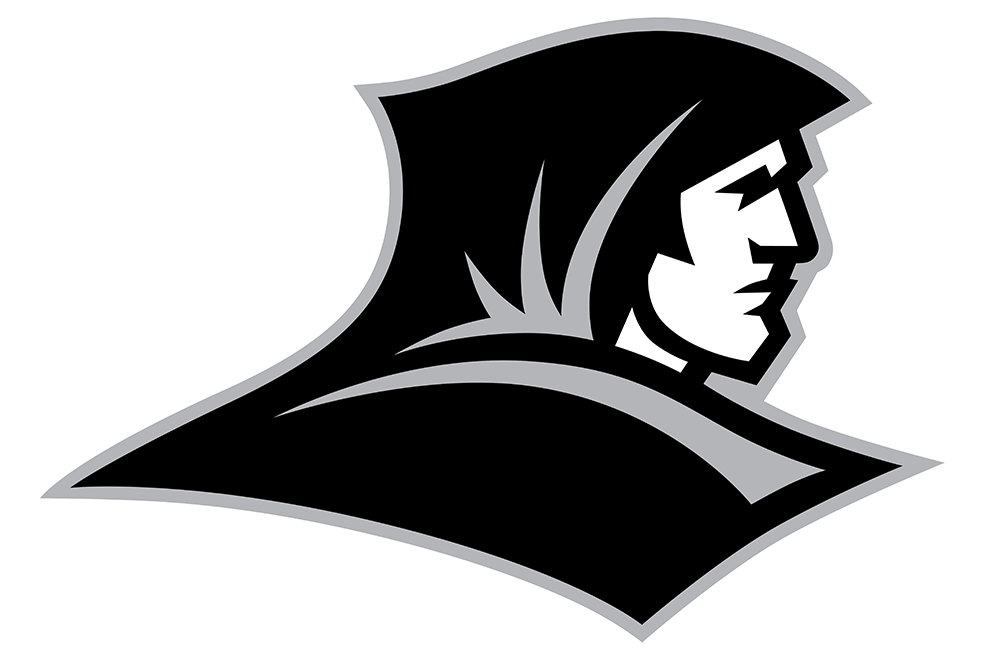 The Mission
The Ruane Friar Development Center is a 56,000 square-foot practice facility for the men's basketball team, equipped with cutting-edge tech, two full-size practice courts, an athletics training center, staff offices, and a new Friar Athletics Hall of Fame.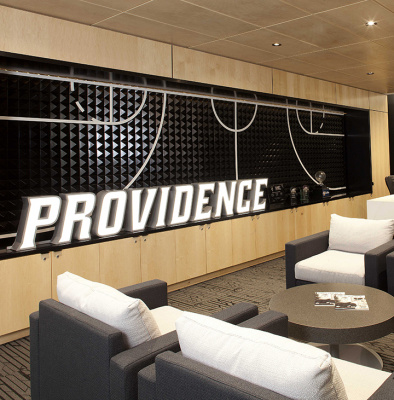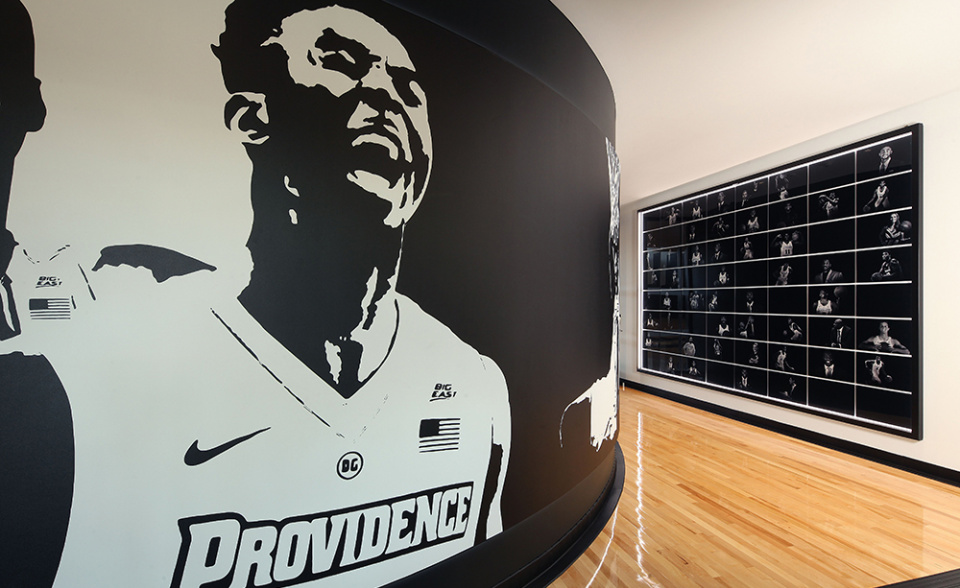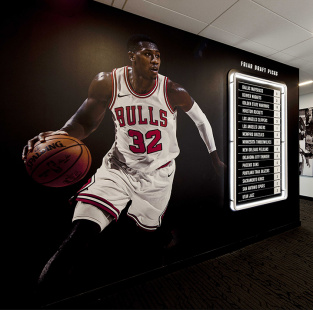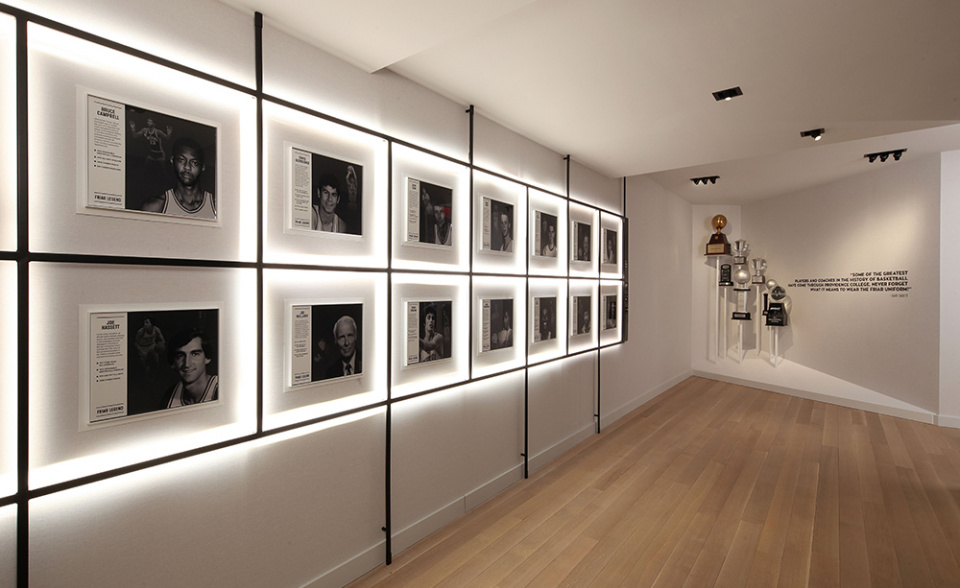 The inspirational space motivates student-athletes to perform at the top of their game. In a one-of-a-kind gear display, the program showcases its relationship with Nike, a major draw for recruits. Providence reimagines traditional hall of fame displays with edgy LED track lights and floating pedestals that create visual movement. Players can connect to the Friars history of excellence, and see themselves as the next chapter.
Jordan Brand Shoe Wall
The centerpiece of the upgraded space is the Jordan Brand Shoe Wall. In this one-of-a-kind display, North Carolina connects a school legend and an iconic brand to audiences interacting with the space.
517
square feet of digital video presentation space
12
historic Air Jordan sneakers in Coach Cooley's office, each representing moments in Cooley's and PC's history
2
media players with highlights from the 1973 and 1987 Final Fours
3
custom videos for two digital installations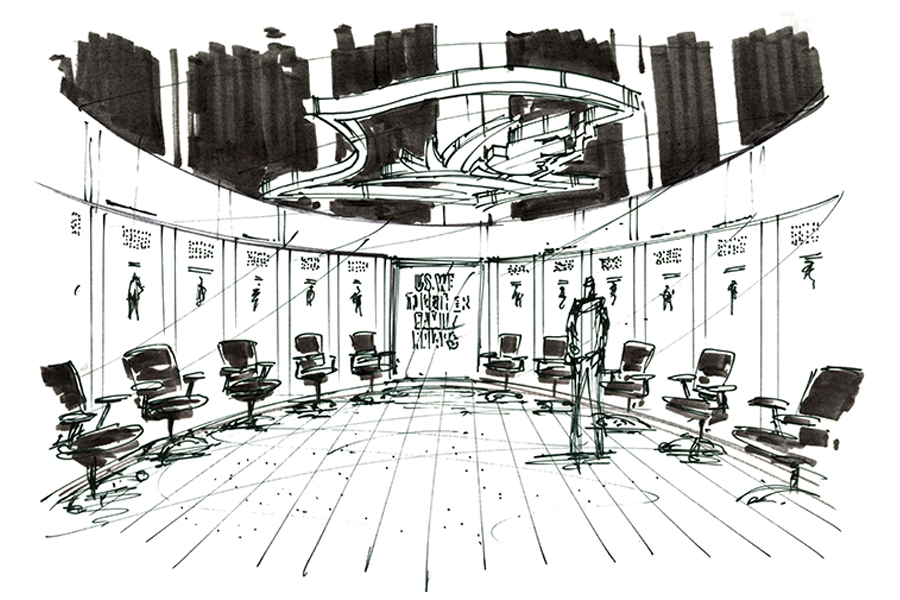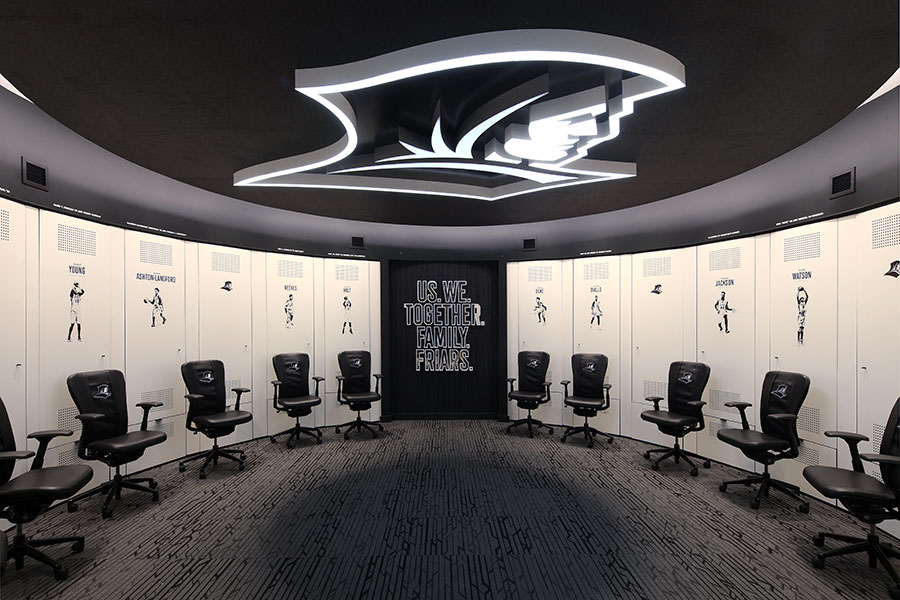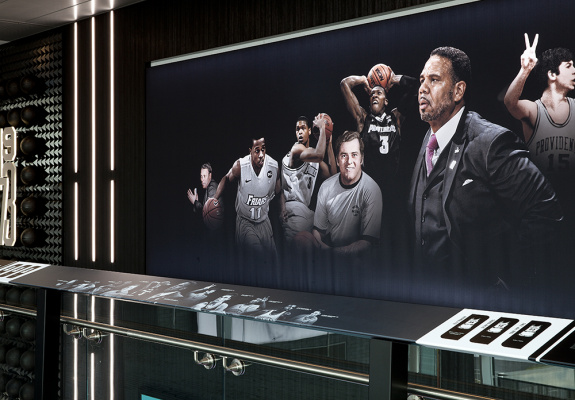 Advent told a story not just when you walk in, but through all the pieces of the building. You'll find something that connects to education, family, culture, heart and soul, excellence factor. You're going see all those things in every part of the building and I think Advent did an unbelievable job of that.
Ed Cooley
Men's Basketball Head Coach