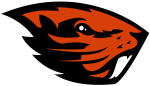 Reser Stadium
Oregon State University
How we helped
Brand Clarity
Recruit Engagement
Updatable Facility
Donor Engagement Strategies
Visual Storytelling
Social Media Highlights
"Completing Reser Stadium"
The renovation of the west side of Reser Stadium became an opportunity to not only create first-class amenities for all fans, but also to create a Welcome Center that functions as a hub for prospective students and their families.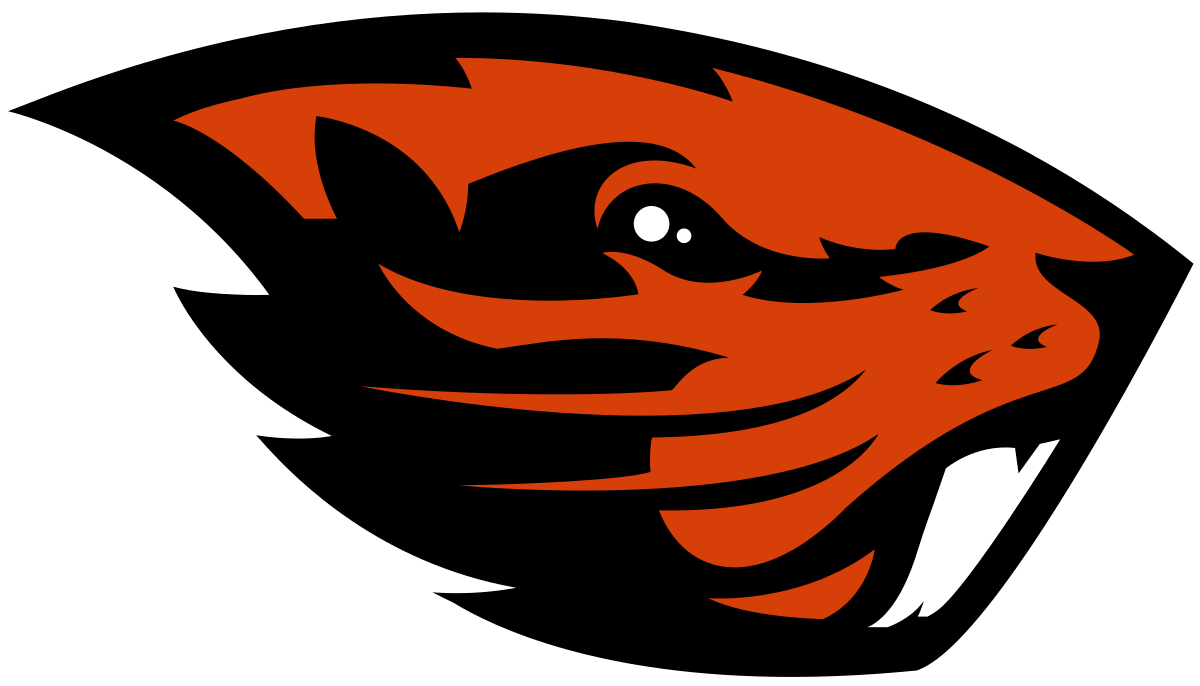 With the completion of the project, Oregon State University can now provide prospective students with an enhanced experience of what student-life is like. With Instagramable moments, interactive displays, and curated storytelling pieces, each visitor can now see some of the many breakthroughs that has come from OSU.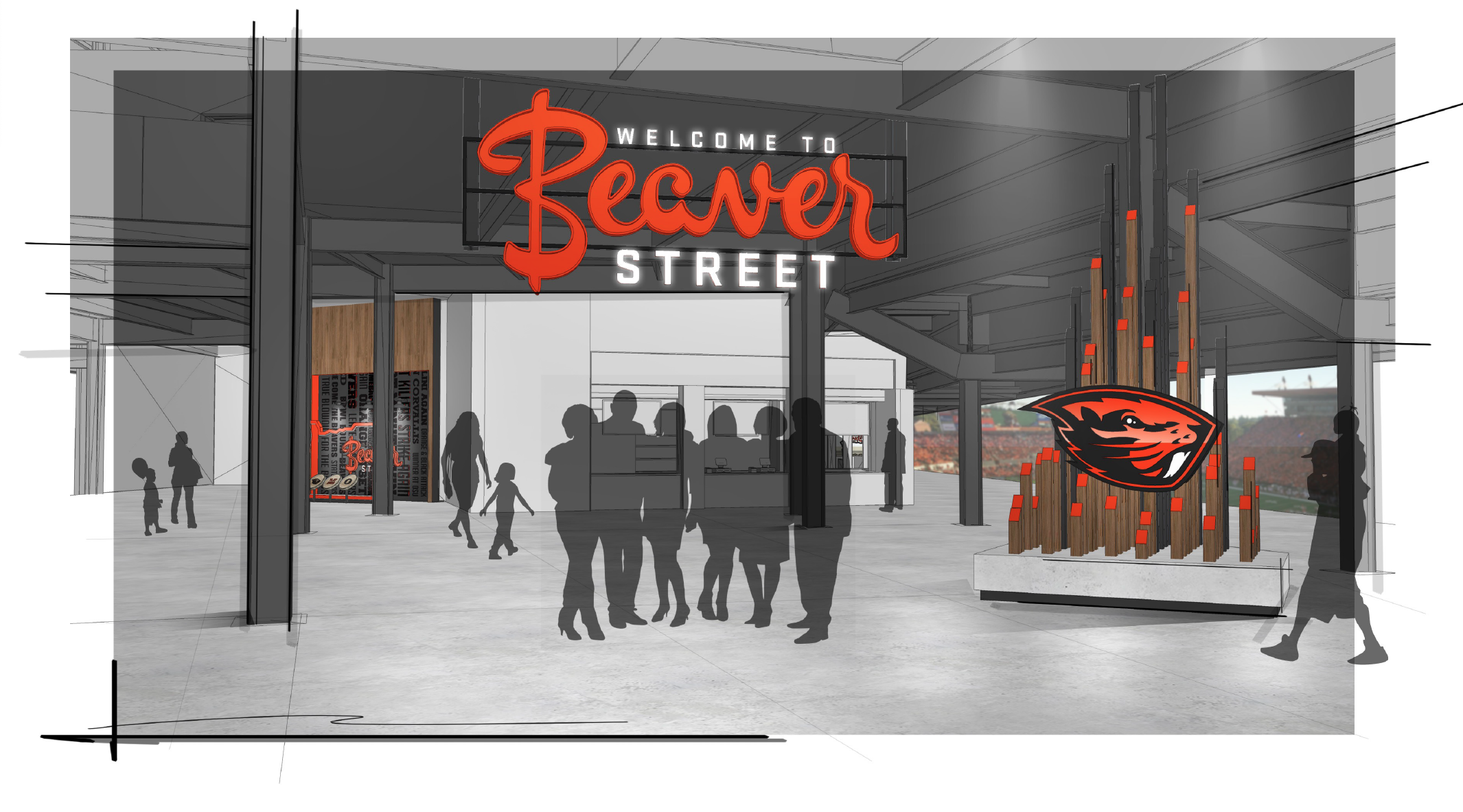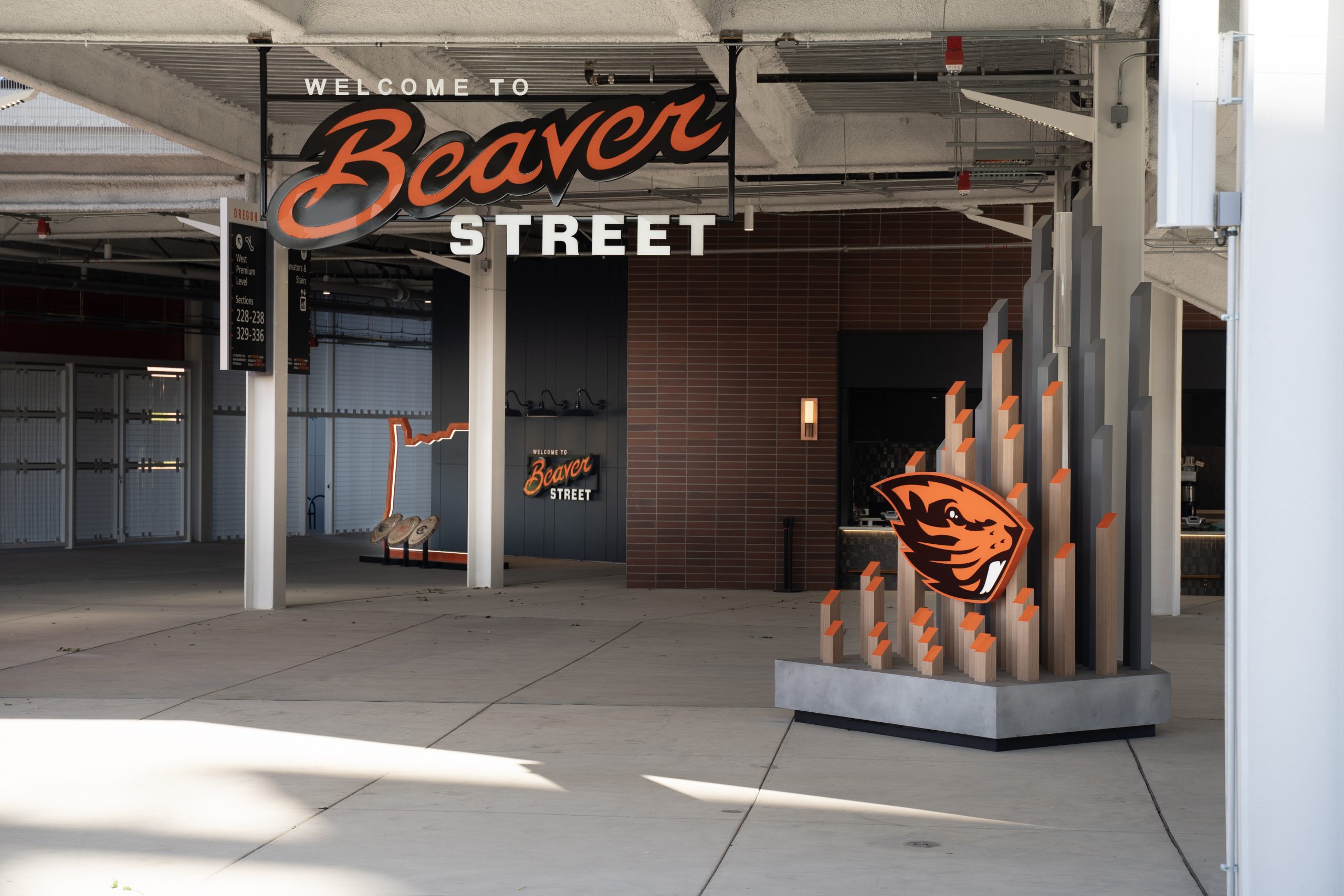 Flexibility Meets Lasting Impressions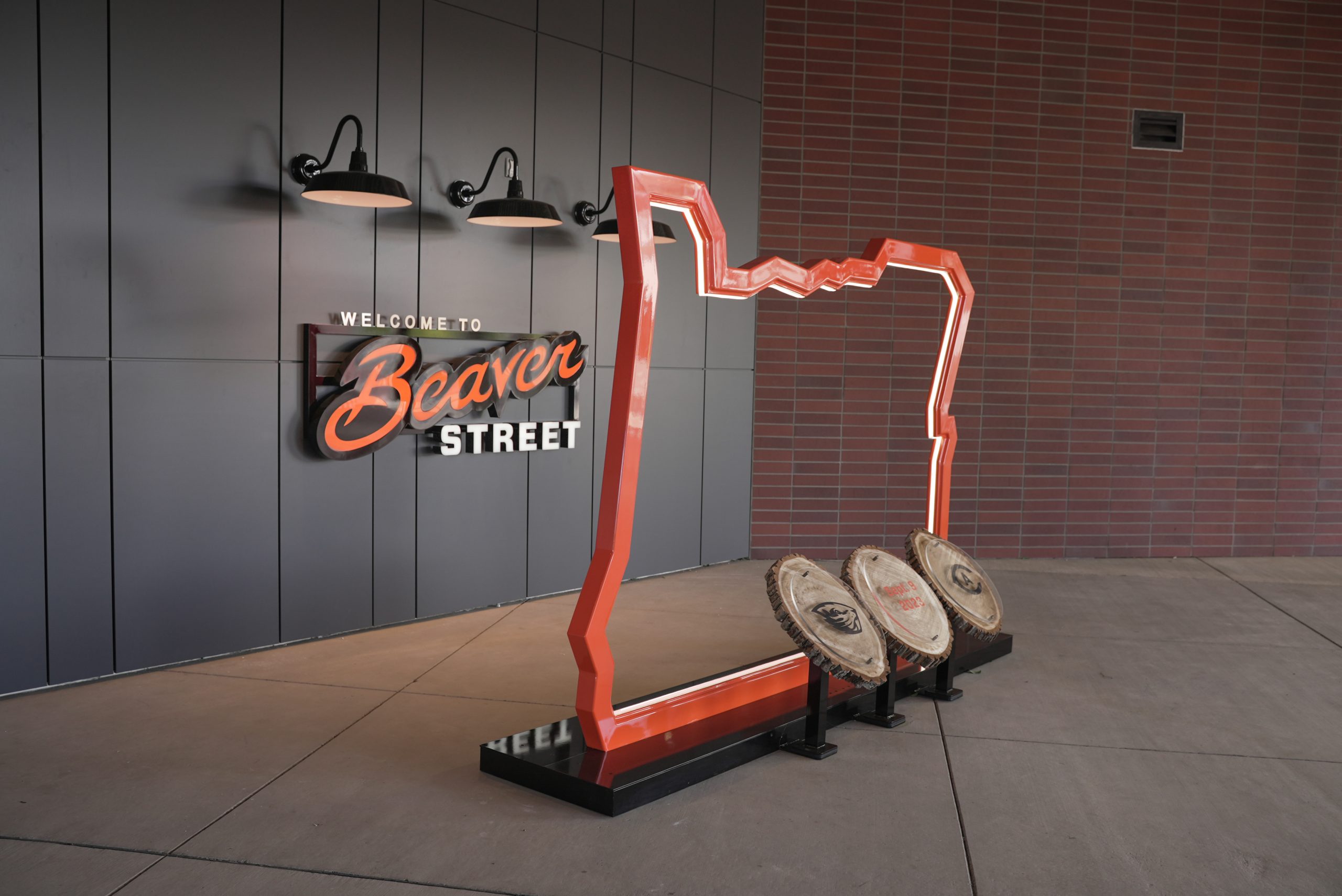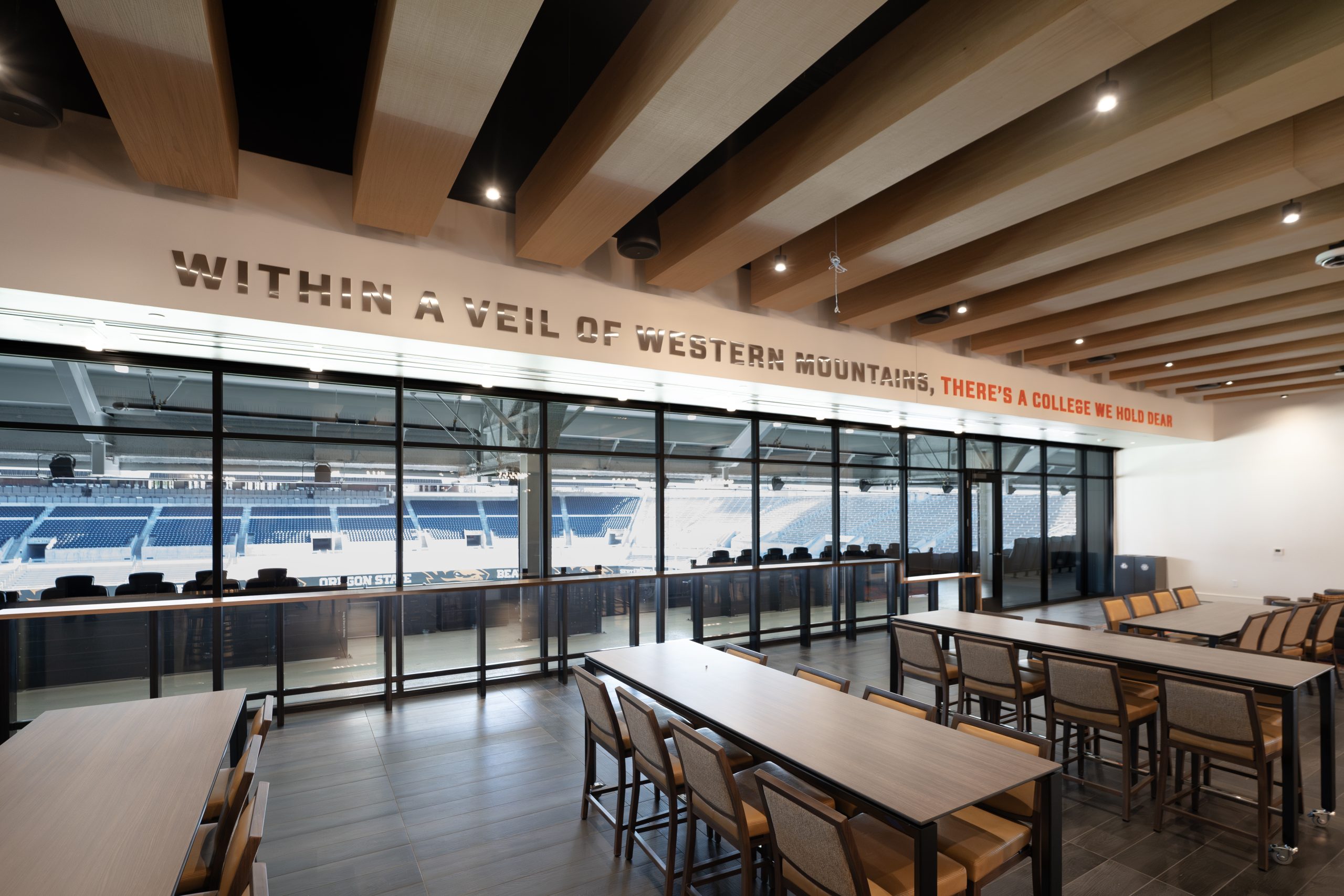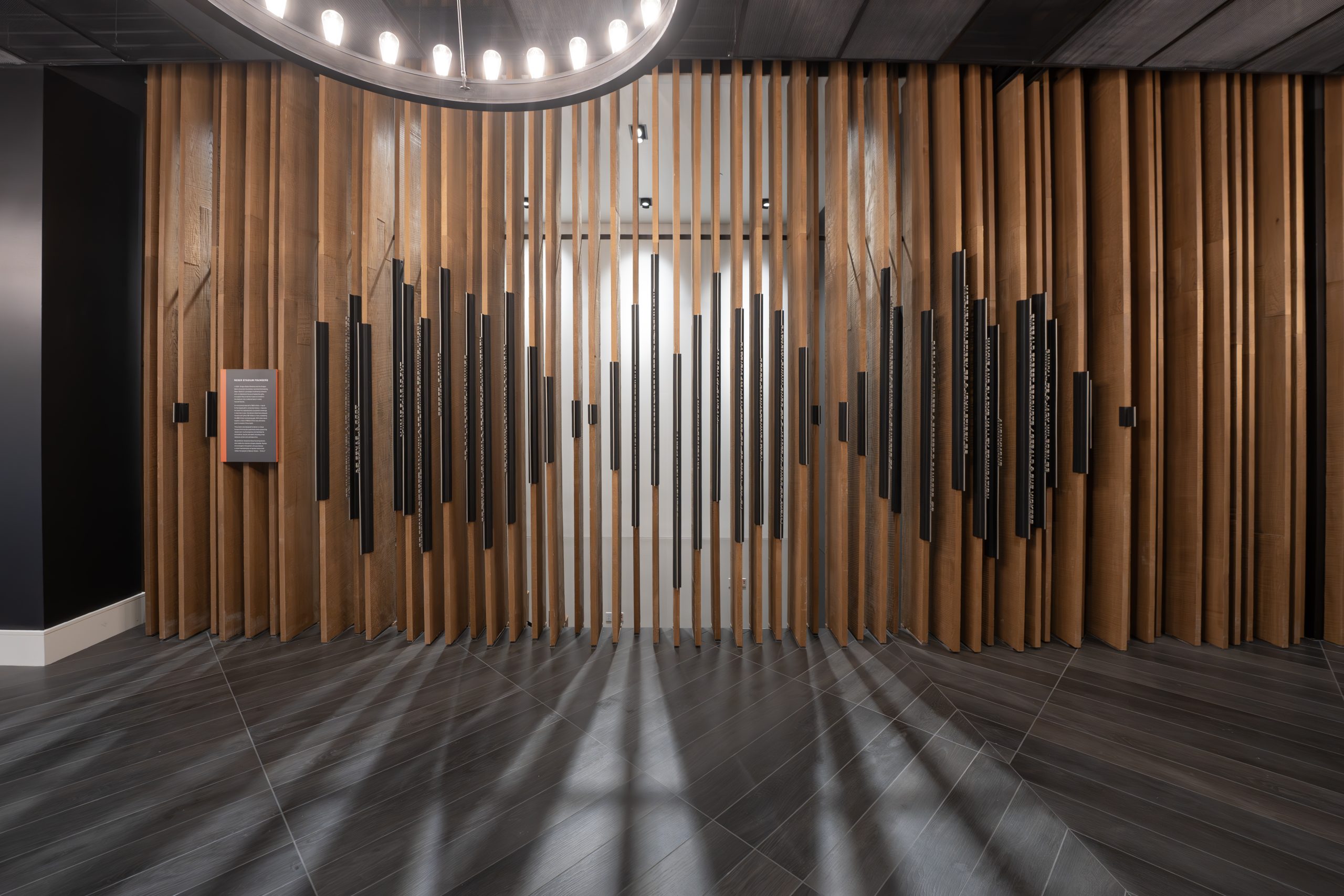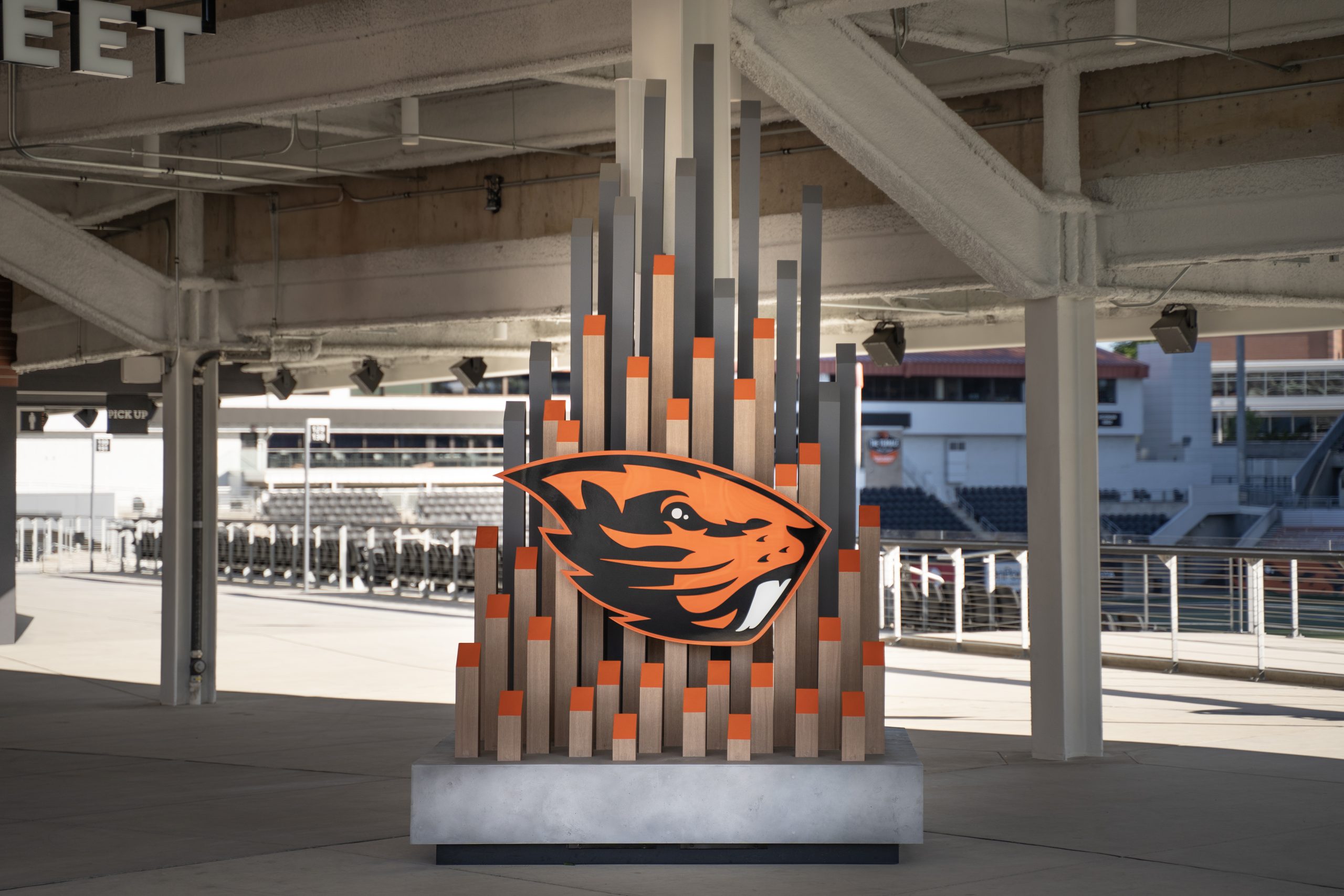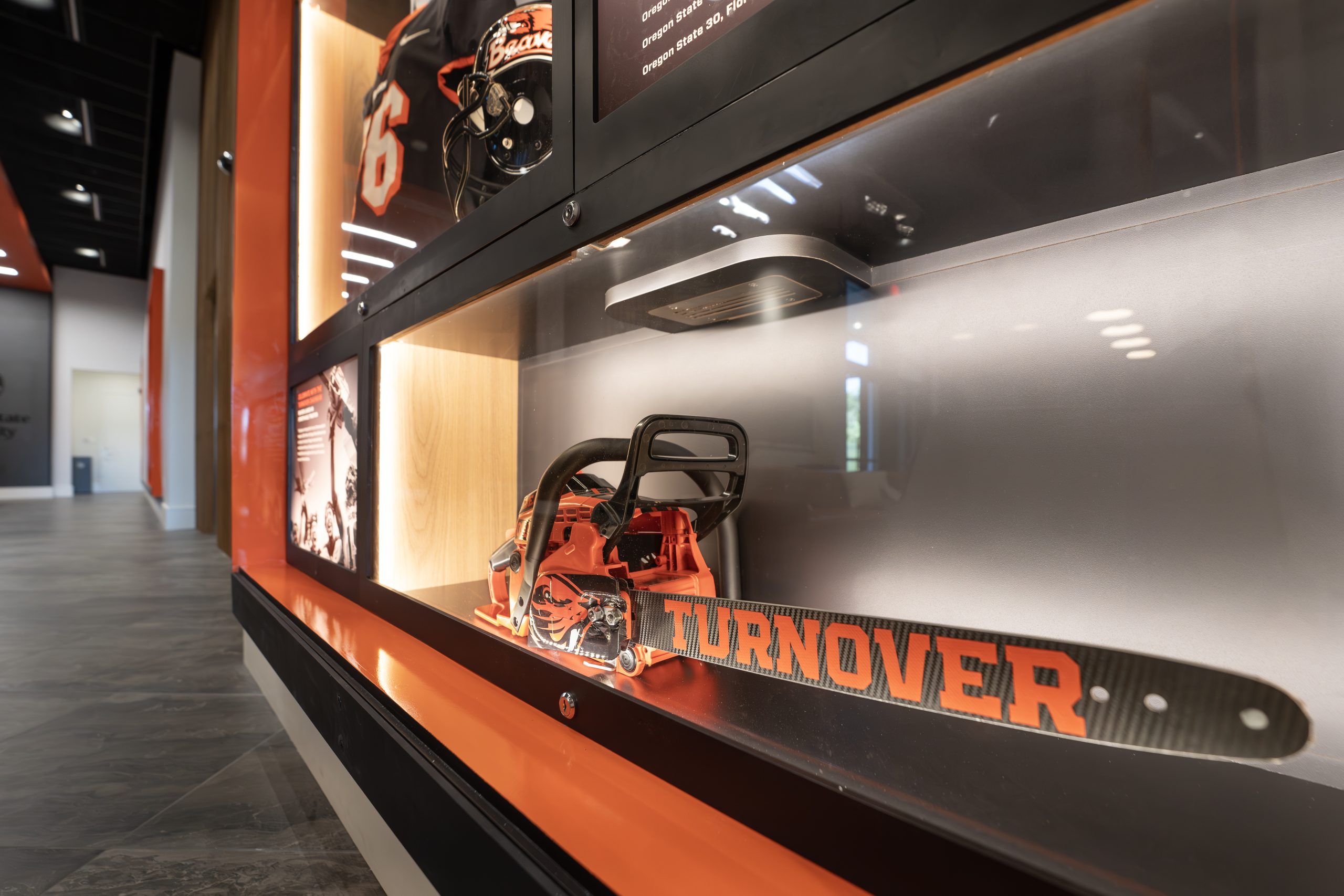 The objective was to establish a versatile space capable of captivating both fans and donors on Saturdays and prospective students from Sunday to Friday. Additionally, the space needed to display the many accomplishments and breakthroughs of the university including being one of the few U.S. institutions to hold the prestigious Land Grant, Sea Grant, Sun Grant and Space Grant.
Conduct in-depth StoryMining interviews with leadership in athletics, admissions, and more

Collaborate hand-in-hand with athletic and admissions stakeholders to develop a flexible and cohesive space

Curate content that reflects a broad range of programs, alumni, and achievements spanning more than 150 years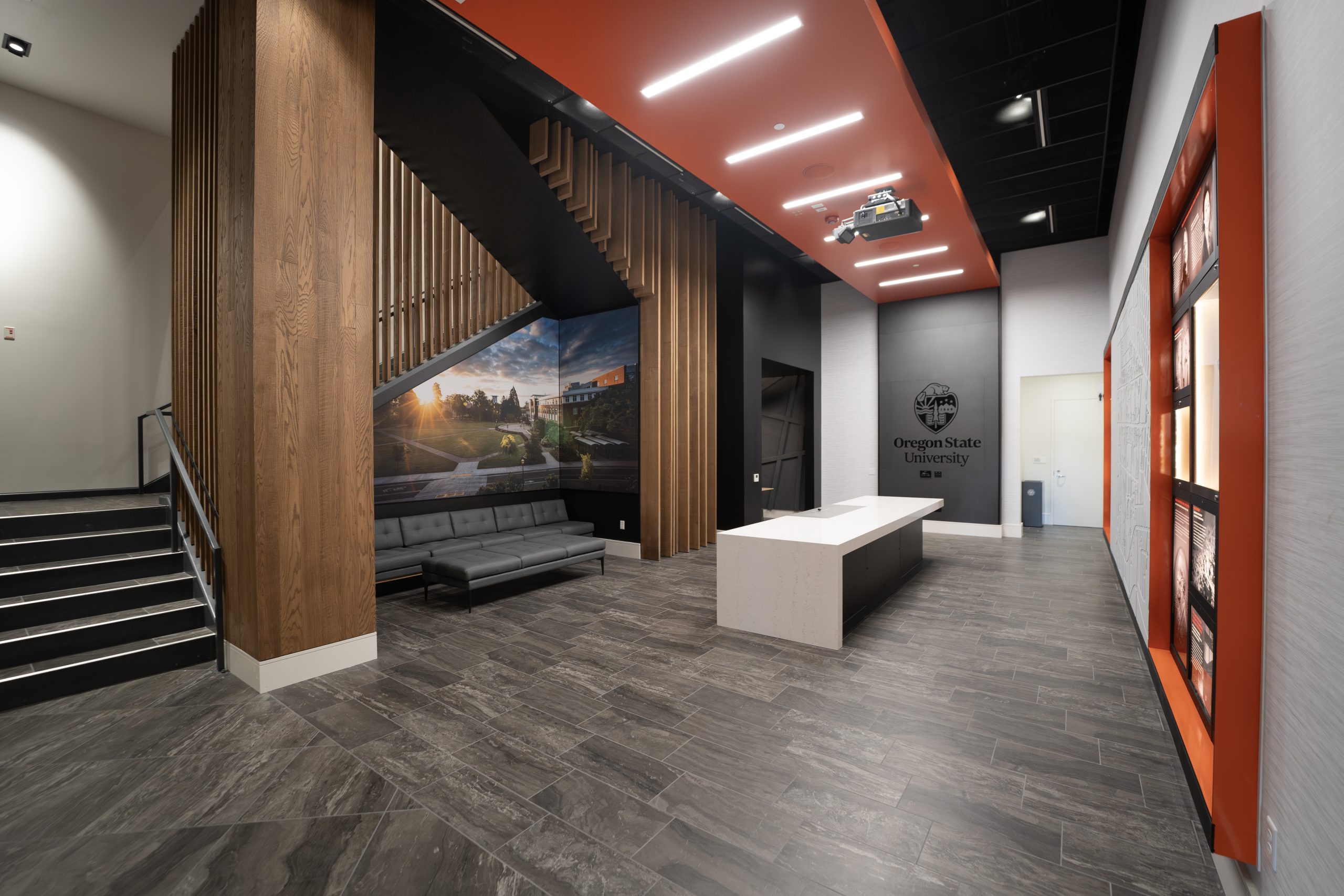 Create natural and welcoming design elements that highlight dynamic digital experiences.

Create flexible displays that switch back and forth between the Welcome Center mode and Game Day mode.

Create a showstopping digital experience that begins the student journey and invites visitors to explore programs and campus experiences.