Men's Basketball Player Spaces
University of North Carolina
How we helped
Brand Clarity
Recruit Engagement
Updatable Facility
Donor Engagement Strategies
Visual Storytelling
Social Media Highlights
An Elite Look for an Elite Program
With five national championships, 19 Final Fours and a host of legendary coaches and players, North Carolina men's basketball is already an elite team and brand.
Advent helped the Tar Heels further connect current and future players to that rich history.
The space tells this story through displays of legendary players, high-level finishes, and the show-stopping Jordan wall featuring every model of Air Jordan in Tar Heel blue.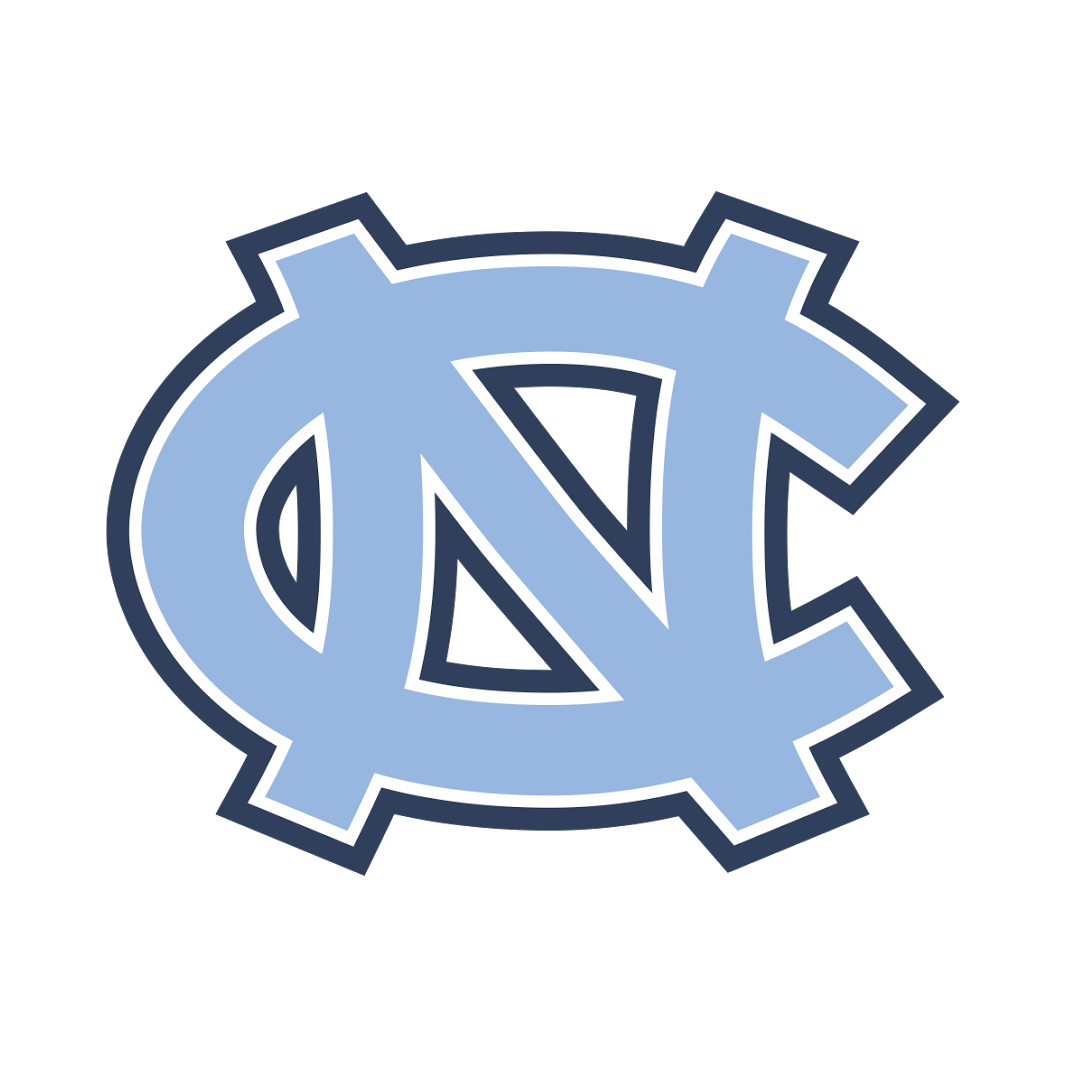 The Goal
Coach Roy Williams told us that College Basketball "is like shaving. You take a day off and someone notices." This facility needed to be a living, breathing hub of UNC basketball that embodied both the program's history and the 'never quit' mentality of Roy Williams' teams.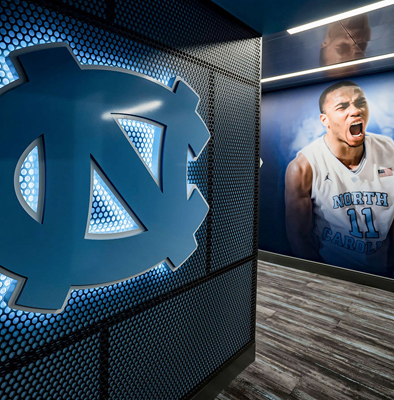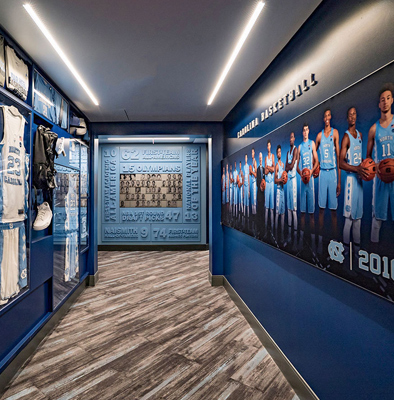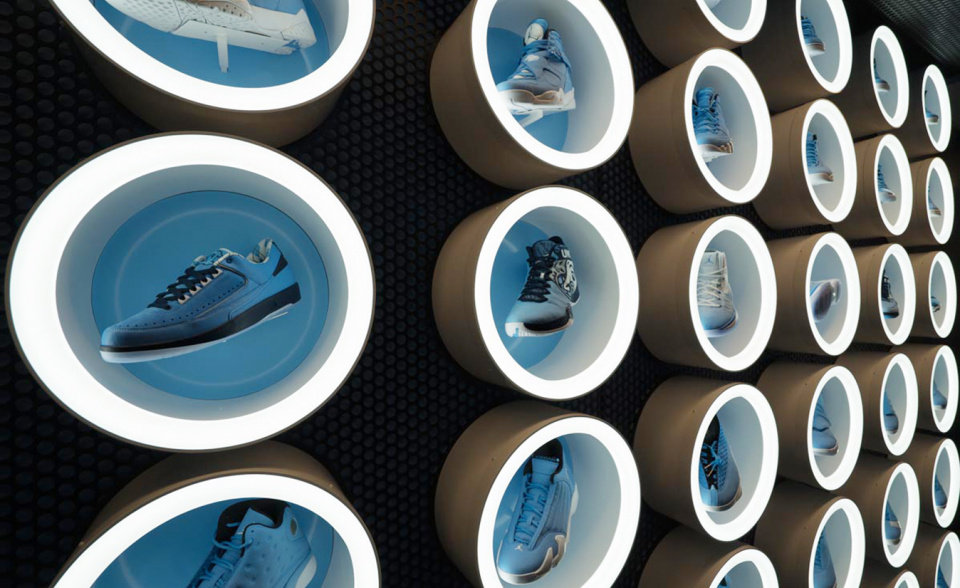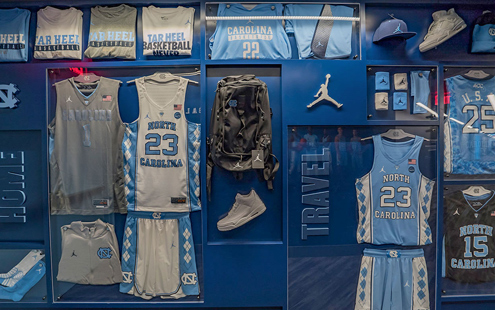 Updatable numerology celebrates both team and individual accomplishments. In the locker room itself, a massive UNC logo fills the room with brilliant Tar Heel blue. From eye-catching nameplates to bold graphic elements, this space gives players an unforgettable home base.
Jordan Brand Shoe Wall
The centerpiece of the upgraded space is the Jordan Brand Shoe Wall. In this one-of-a-kind display, North Carolina connects a school legend and an iconic brand to audiences interacting with the space.
31
Air Jordan Sneakers, custom-made all in Tar Heel Blue
1,035,600
Estimated reach on social media
12,300,000+
Social Media impressions
#1
Most photographed place on campus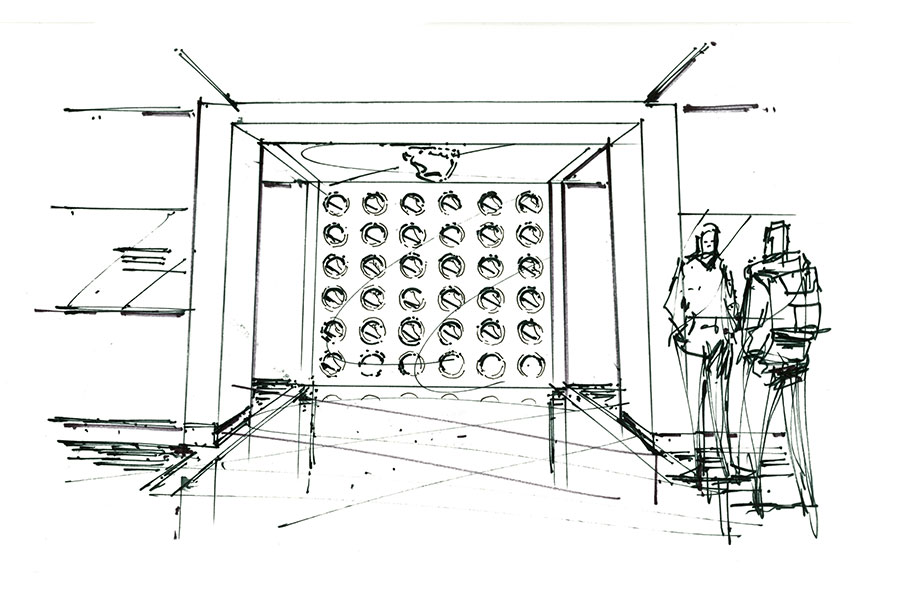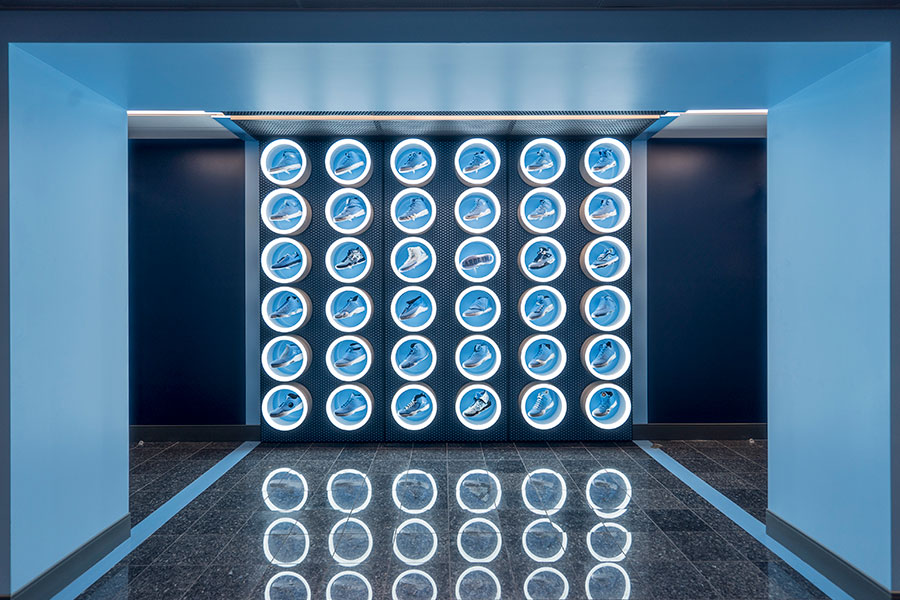 Diving Deeper
Murals of Carolina greats by decade in player lounges, quotes from former players and coach Roy Williams' mantras serve to inspire the Tar Heels throughout the space.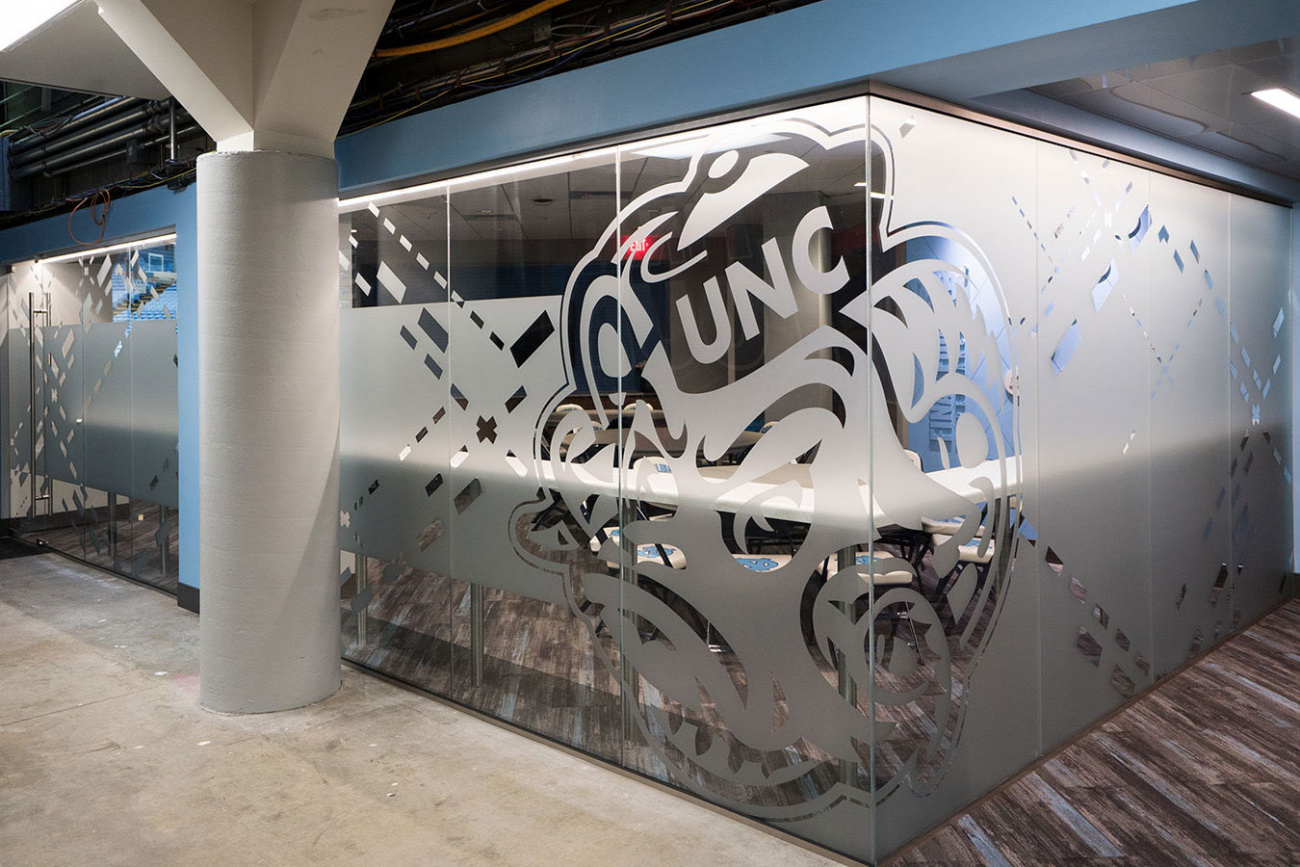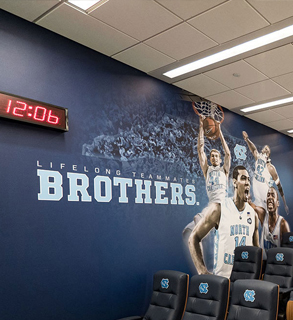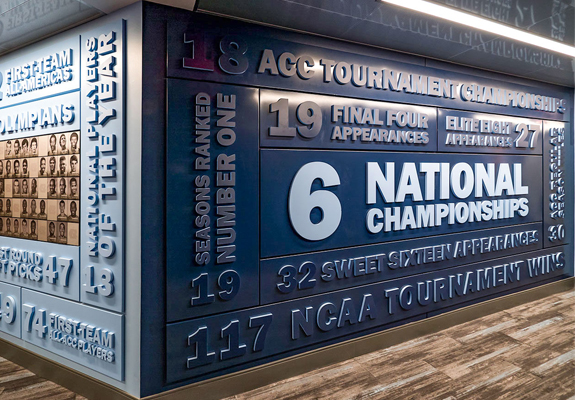 When working with such a prestigious program and iconic brand such as Jordan, you really have to be bold. Our design intent was not only to showcase the great success of the Tar Heels and their unique tie to the Jordan legacy, but to do so in an exciting, energetic, and edgy way that speaks to players and recruits.
Seth Maddox
ASSOCIATE DESIGN DIRECTOR