High Altitude Performance Center
University of Wyoming
At the University of Wyoming's Mick and Susie McMurry High Altitude Performance Center, athletes train at 7,220 feet above sea level, enjoying state-of-the art sports science while living up to the moniker, "Cowboy Tough." The 71,000 square-foot, $44 million facility opened in August 2018 and sets the standard for high-altitude training in a stunning space.
We designed the space, embracing the visual vocabulary we previously used on the university's Marian H. Rochelle Gateway Center, combining the school's traditional palette of sandstone and wood with energetic athletic graphics and judiciously chosen materials.
From engaging donors in the grand entry to inspiring athletes in the locker room, we addressed every audience the Cowboys will greet here.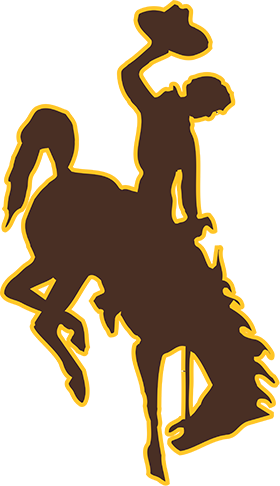 The primary design focus throughout the Center integrated an athletic aesthetic and energy with Wyoming's existing, traditional material palette, composed primarily of sandstone, dark woods and plenty of the university's trademark gold and dark brown. Advent supplemented the palette with bright metals for contrast, and incorporated bold athletic graphics and subtler design elements, including a consistent topographical theme that adds curve and organic shape to spaces while rooting the facility in its own geography.