Advent Culture
Design
Pro Sports Facilities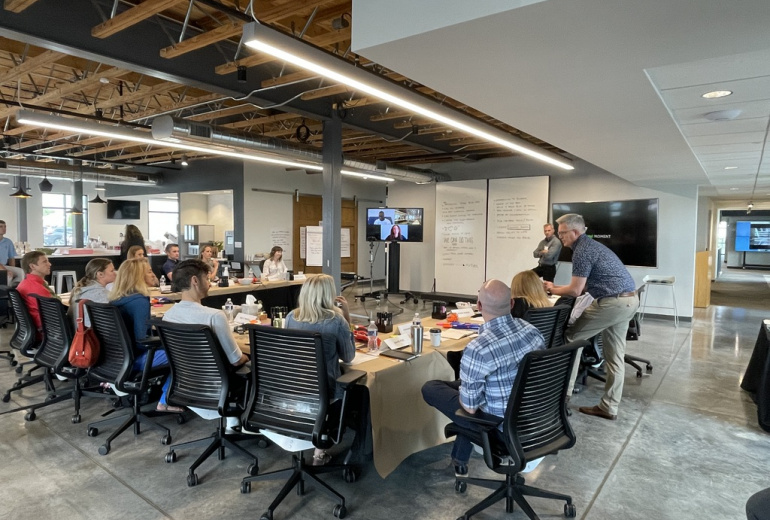 "How often should we express gratitude to those around us for what our teams have accomplished?
A question that was asked and one which I answered…
"At least once per week, if not every single day!"
Success and progress cannot be taken for granted, and today I want to shed light on some of the fantastic work our team has been doing over the past 7 days:
🇺🇸 We hosted our first "in-person" Sandbox (collaborative design thinking exercise) in over 18 months with a national association that will be relocating its home headquarters next year.
🏅 We welcomed more than 70 collegiate athletic administrators for lunch on Saturday as part of their annual AD's for Christ conference.
🔧 We are knee-deep in a number of installation projects across multiple states. With the build-up of work over the last few months, our installations team is doing a great job.
🏈 Production is underway on a collegiate stadium renovation project that will make its debut this fall.
And last, but not least, we are applying the final touches to a NFL team's new Hall of Fame project—opening soon!
After taking the time to reflect on this, it truly does amaze me how much progress there is when you're on the lookout for it.
I am so proud of the work we are doing.
I would love to know how often your organization pauses to reflect and express gratitude.
Here's to another great week.