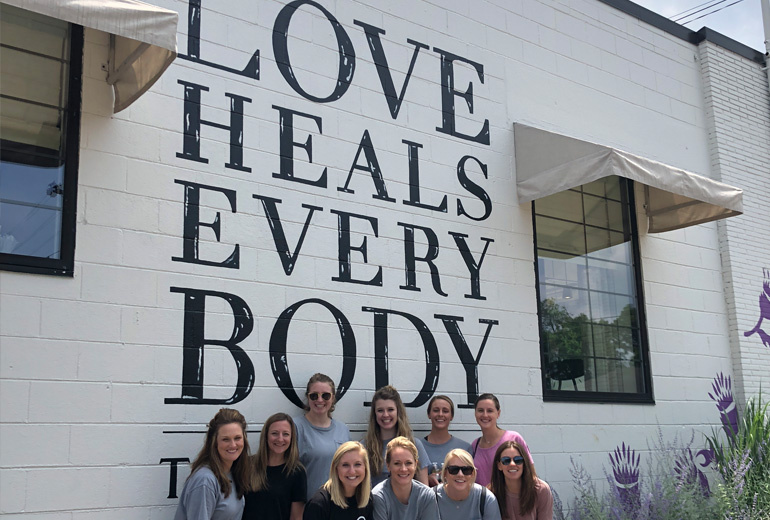 Thistle Farms has been healing, empowering and employing women survivors of trafficking, prostitution and addiction for more than 20 years. The organization strives to help recovering women have a safe and supportive environment to mend in.
The mission of Thistle Farms began with Becca Stevens, who longed to open a safe sanctuary for women after experiencing child abuse at the age of 5. In 1997, five women called Thistle Farms their new home. Thistle Farms aims to help these women who have been impacted by offering a holistic residential program, employment and access to a growing network of like-minded individuals who are passionate about making a change in society.
In June, Advent women went over to the Thistle Farms office to help in any way we could. We spent part of our day at the site cleaning out meeting areas and storage rooms. Some also helped in the warehouse by creating bug spray and soap that is sold on the Thistle Farms website. The profits from these sales go directly towards helping Thistle Farm residents find sanctuary, healing and economic independence.