College Sports Facilities
Transforming Coal into a Diamond of Tradition at West Virginia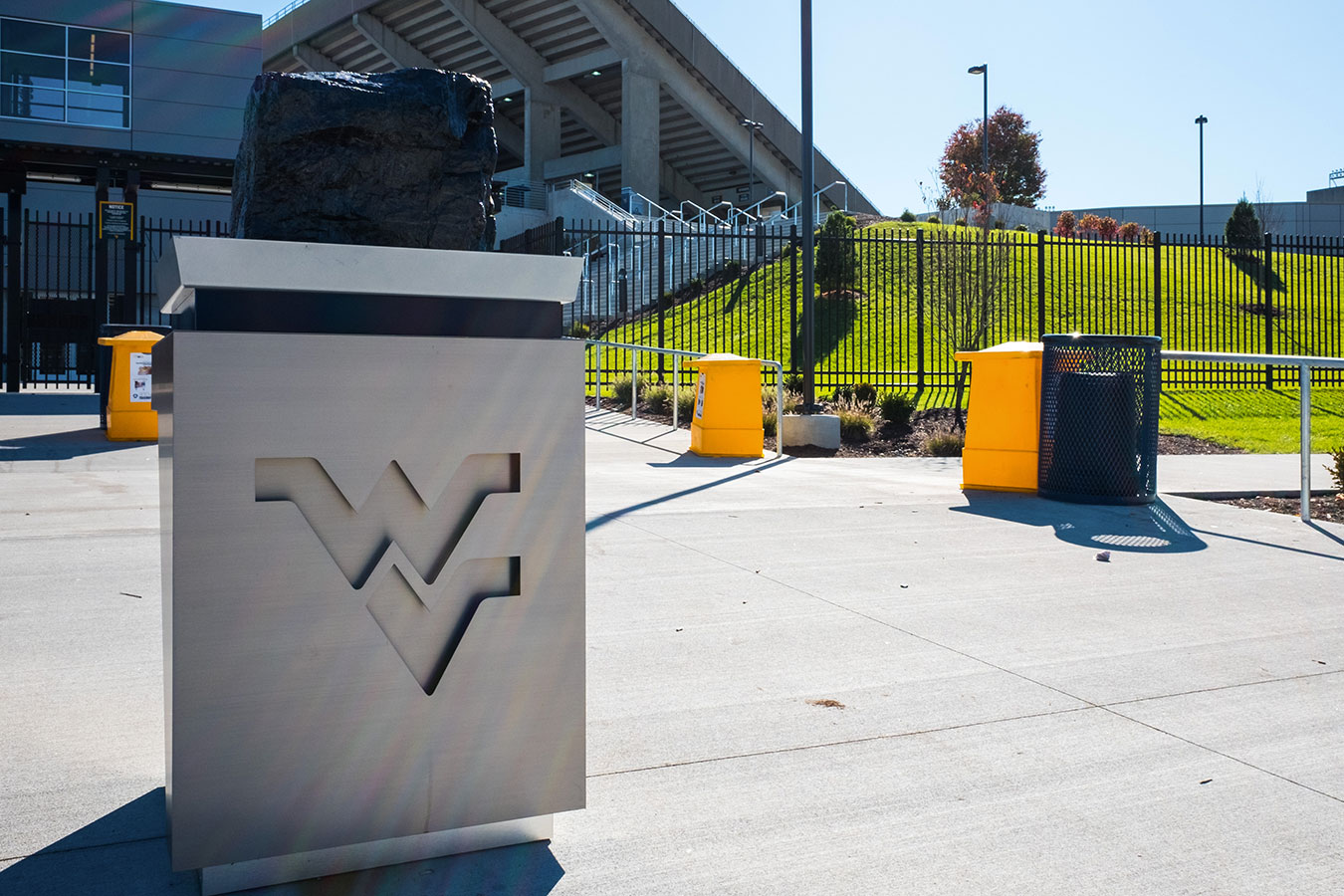 University traditions run deep. Intertwined with local lore, with the victories of days past and historic figures, they become integral to a school's identity. When West Virginia University tapped Advent to rejuvenate Milan Puskar Stadium, it carried with it more than a century of Mountaineers football history, legend and loyalty. Associate Design Director Seth Maddox and Advent's artists looked to West Virginia's coal mining heritage, team history and school traditions new and old when they approached every aspect of design, from concourse graphics to the placement of a major touchstone — previously sidelined to a small plot of grass and cordoned off behind a fence, Advent moved it to the main stadium entrance, enhancing a team tradition while creating an Instagramable fan experience.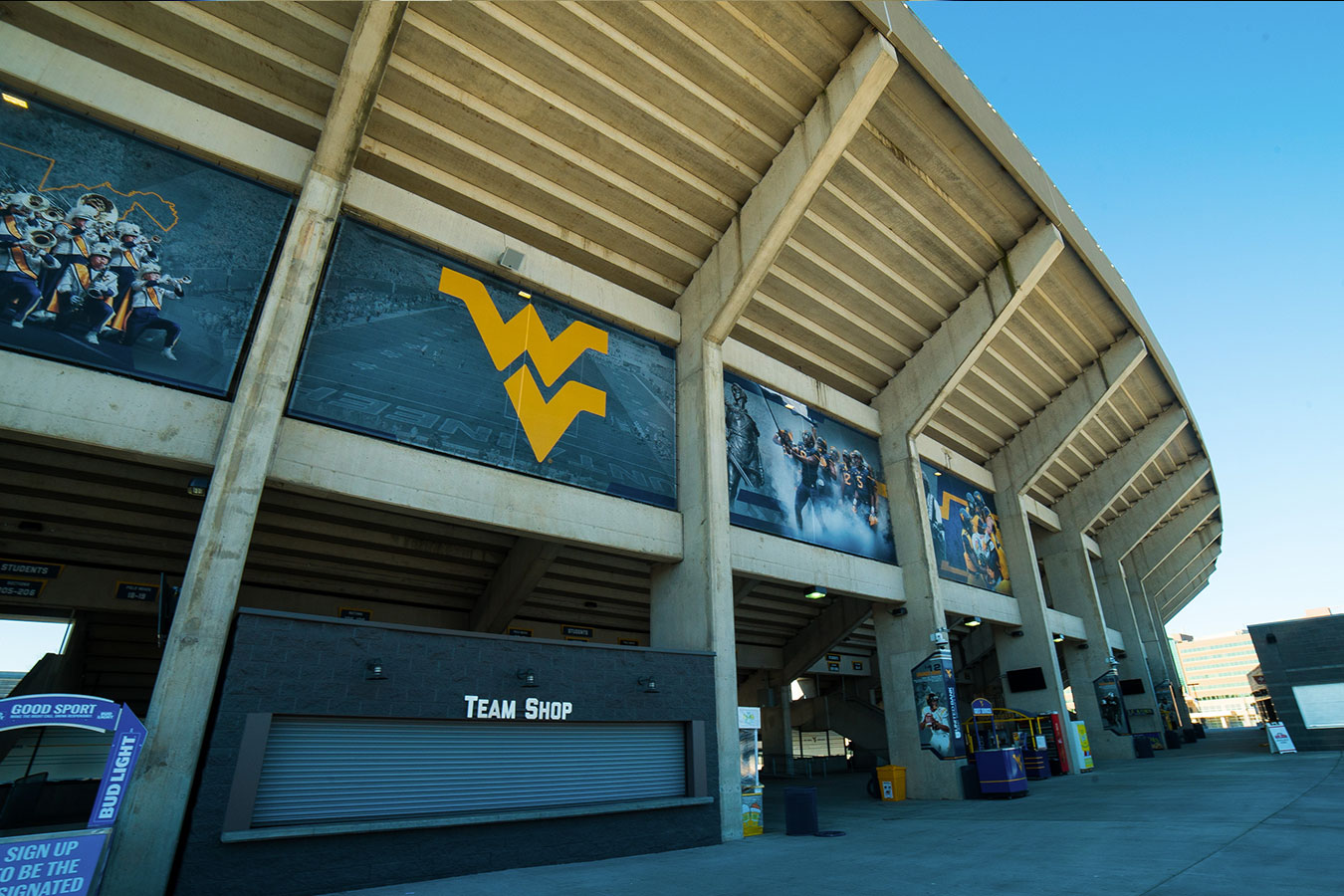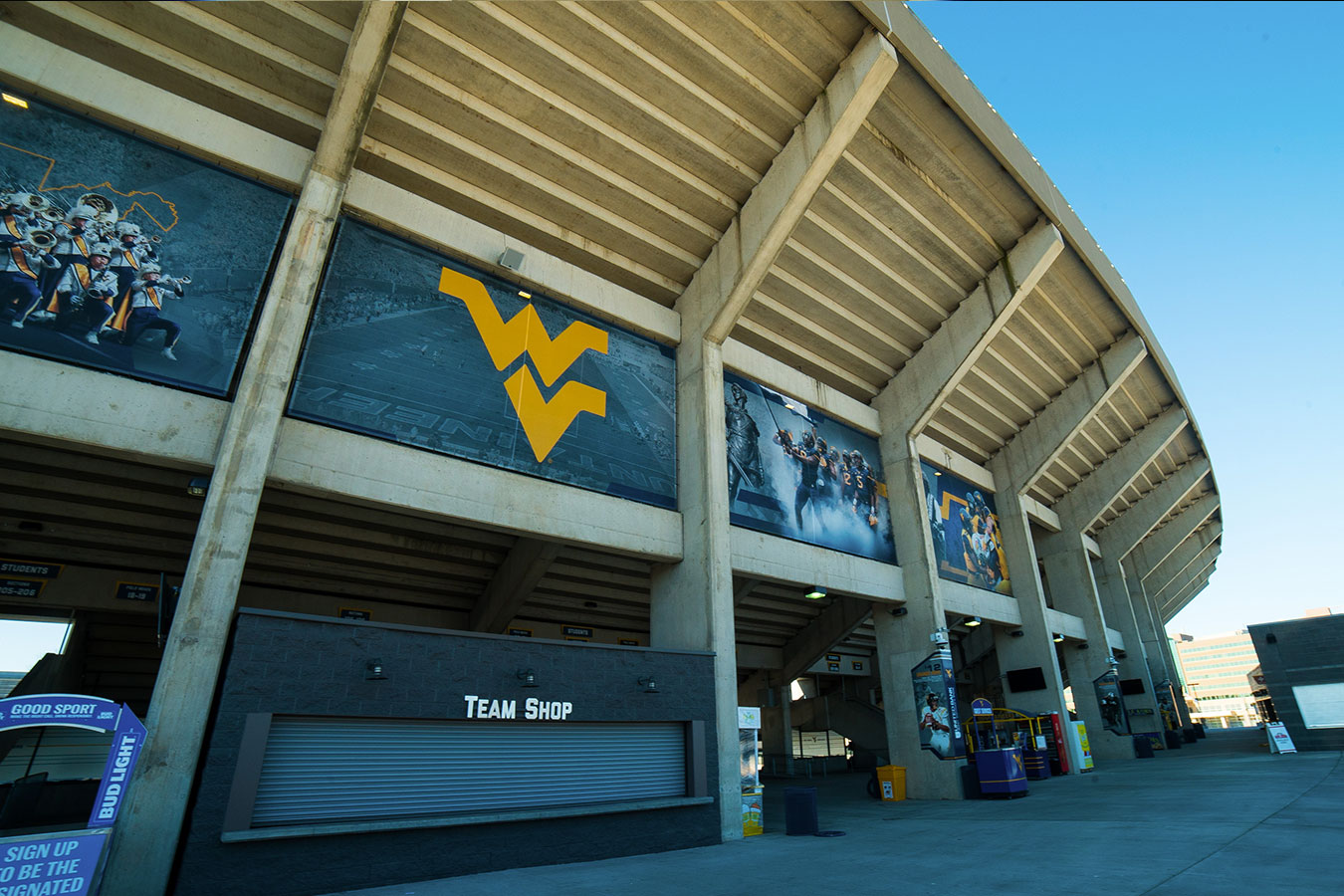 "West Virginia came to us to revamp their stadium. It was already a nice facility, it just didn't have much color or branding. Our graphic style that made it to the final art was unique to their brand and culture — we took inspiration from the WV logo and coal miners. They have a unique interlocking WV logo, so took our geometric shapes from that.""One thing to note about the graphic style is that West Virginia has unique traditions that we were trying to play up.You can see a glow around the players that is made to look like hot coal. A big cultural tie is the coal miners and the fact that this was a coal mining town. We took that as inspiration and added this as a subtle tie-in."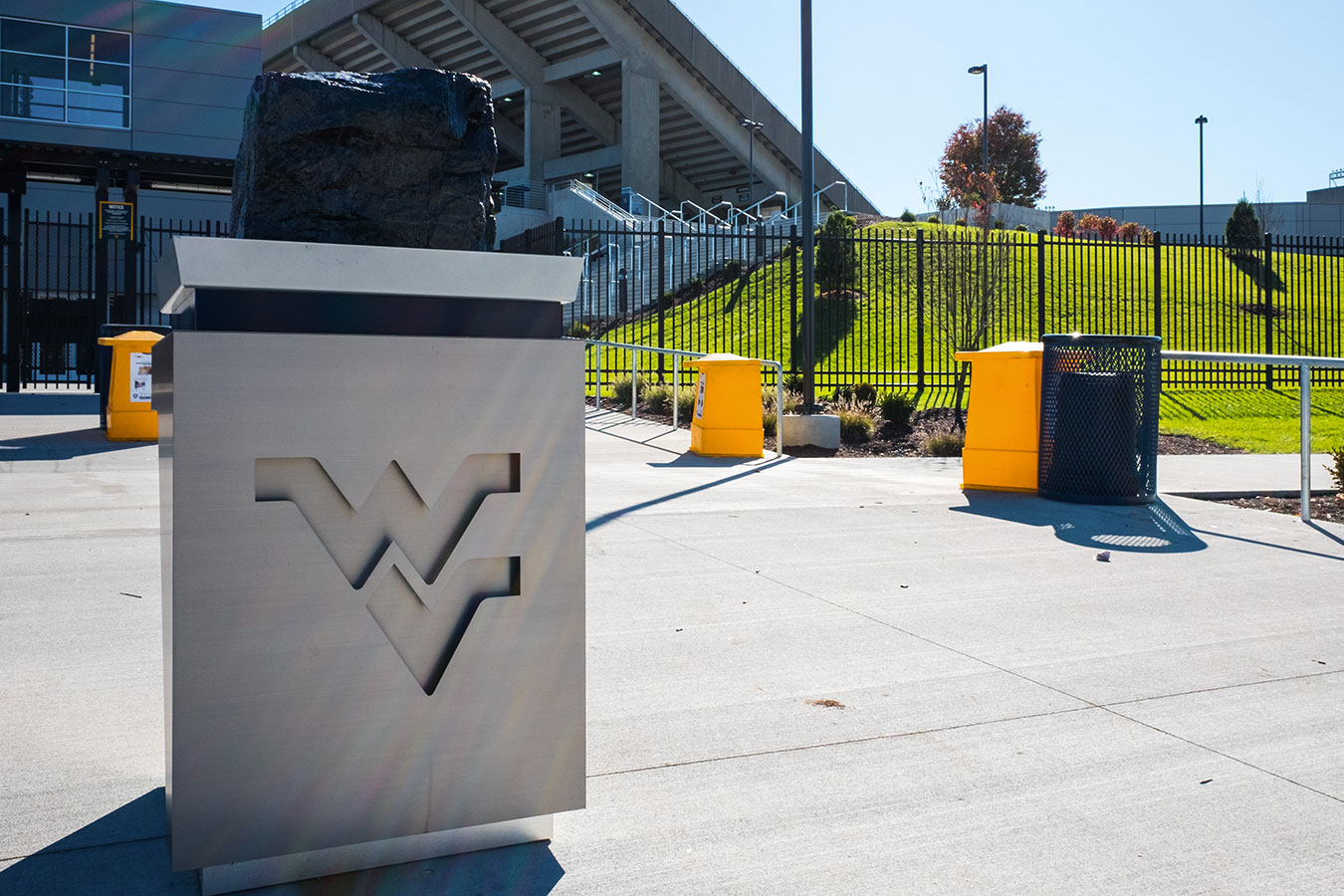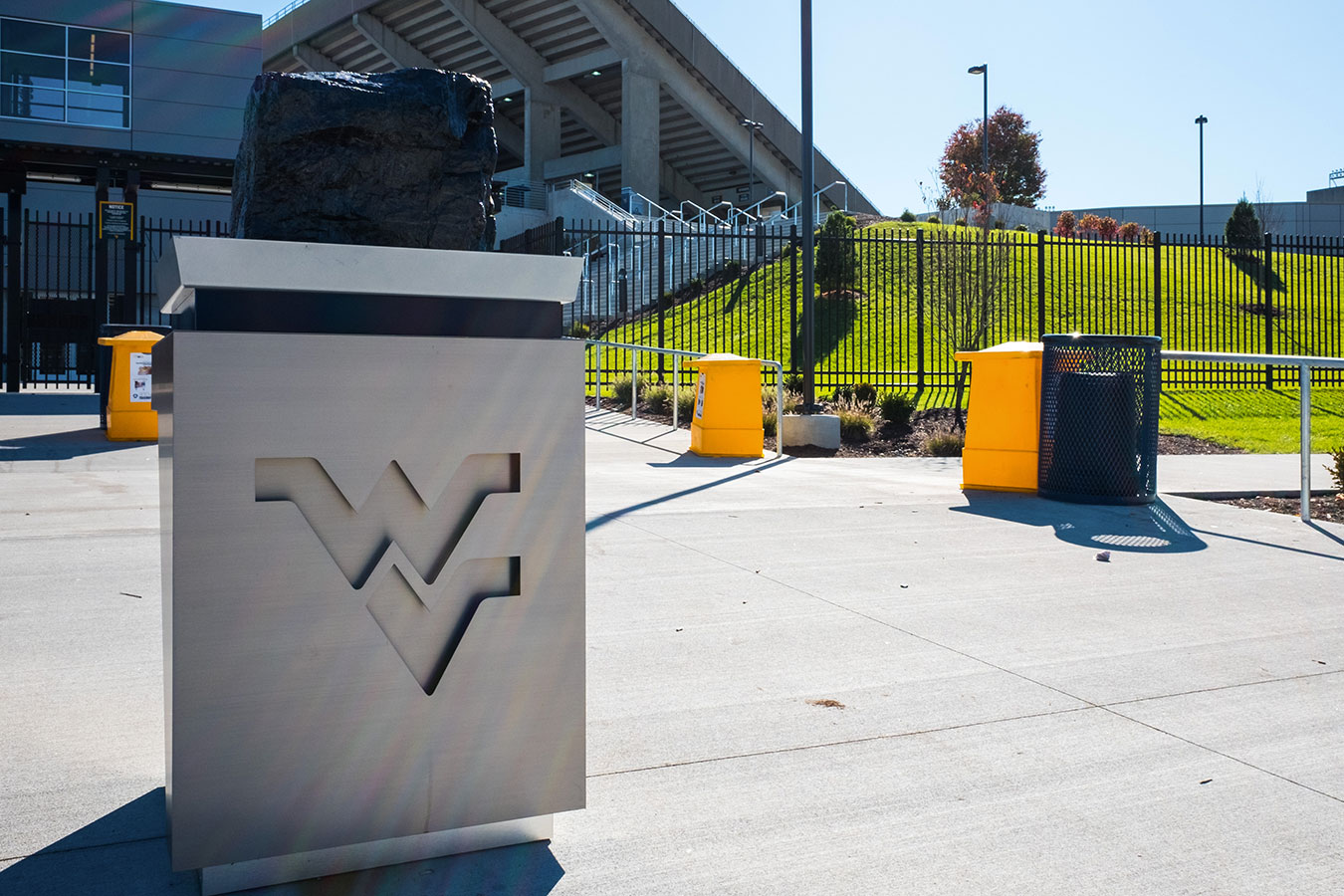 "One tradition that we really wanted to amp up and make impactful is the Mountaineer Mantrip. [A team and fan walk tradition based on a coal miners' trip into the mine.] Being a coal mining town, they have a huge lump of coal that they use for their touchstone moment. They already had this tradition, but it was tucked away, causing the moment to be underwhelming. We worked with them to bring it out in the open for the team and fans." "We started concepting with sketches. We had interesting ideas of how do we incorporate some of the tools they might use in the mines. The final design adds the branding and color, giving it a nice presence outside the stadium. Not only did we amp up the stand, we moved the location entirely. We altered the tradition, which is something you have to be very intentional and careful about. Due to the stadium and the gates changes, we had a good reason for changing the walkpath into the stadium. They never fought us on the idea of amping it up. We showed the sword at USC as examples of good touchstones so they saw the need to develop their moment a bit." Advent has honored touchstone traditions and created brand new ones for projects with the Dallas Cowboys and USC.