Basketball Locker Rooms and Player Spaces
Austin Peay State University
How we helped
Brand Clarity & Consistency
Recruit Engagement
Updatable Facility
Visual Storytelling
LET'S GO PEAY!
Located in Clarksville, Tennessee, known affectionately as "Stacheville," Austin Peay State University is entering the new era for Governors athletics. As the newest members of the Atlantic Sun Conference and welcoming their new home, F&M Bank Arena, ASPU knew they needed to carry that growing energy into their practice gym, locker rooms, and player places.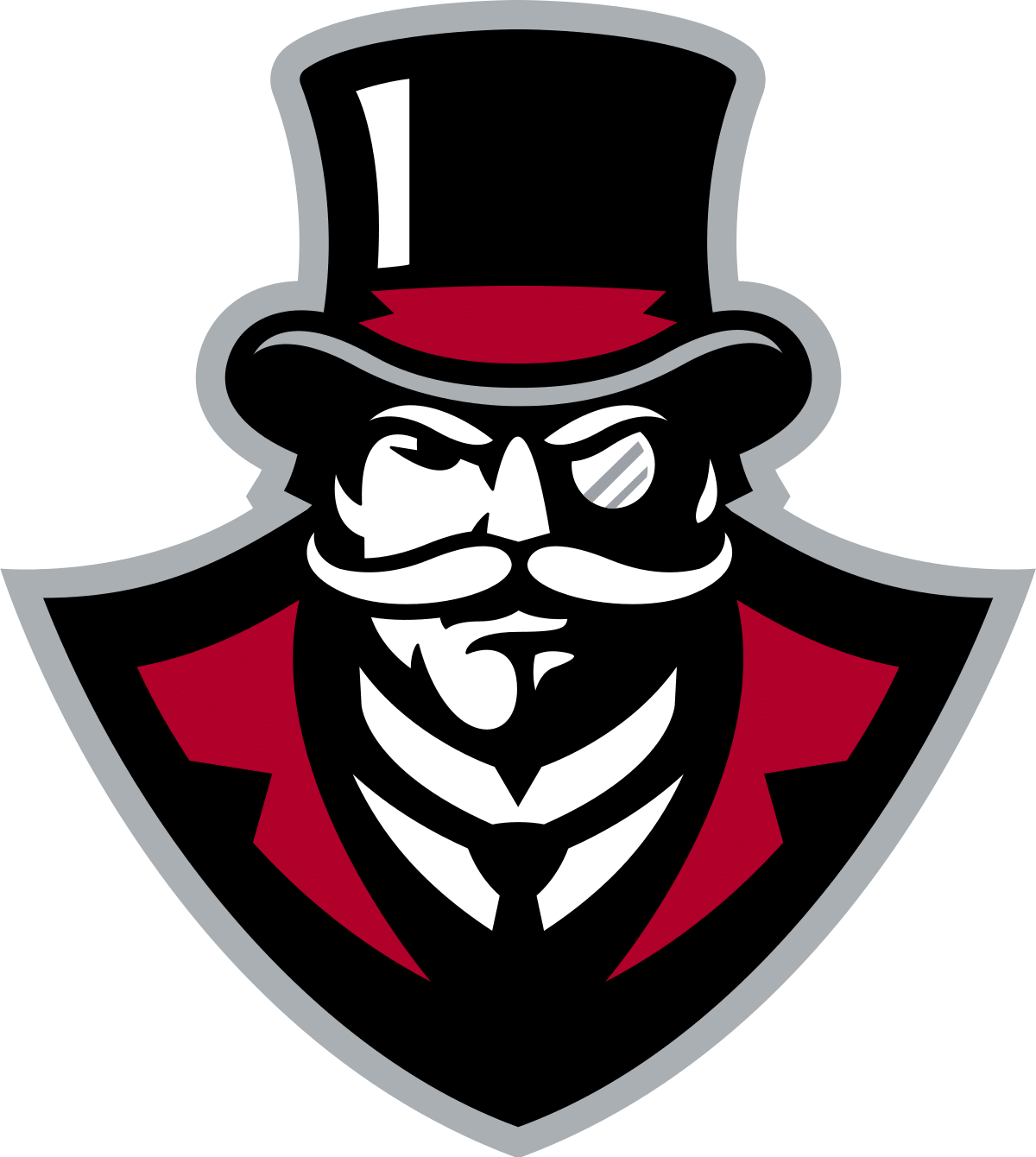 F&M Bank Arena, with its 6,000-seat capacity, breaks the mold of a typical mid-major university's arena. Valued at $115 million, it represents an investment in the future of APSU athletics and caters to the growing needs of the local community. Clarksville's unwavering support and care for high school and transfer recruits in the wake of the transfer portal's expansion make it an attractive destination. The arena stands as a testament to APSU's commitment to athletic success and provides a vibrant and supportive environment for aspiring athletes.
Challenges
Seamlessly blend Austin Peay State University's energetic brand with a sleek and clean aesthetic.
Foster a strong sense of community and belonging for athletes and recruits.
Create a cohesive and welcoming space for both men's and women's basketball teams while highlighting their individual personalities.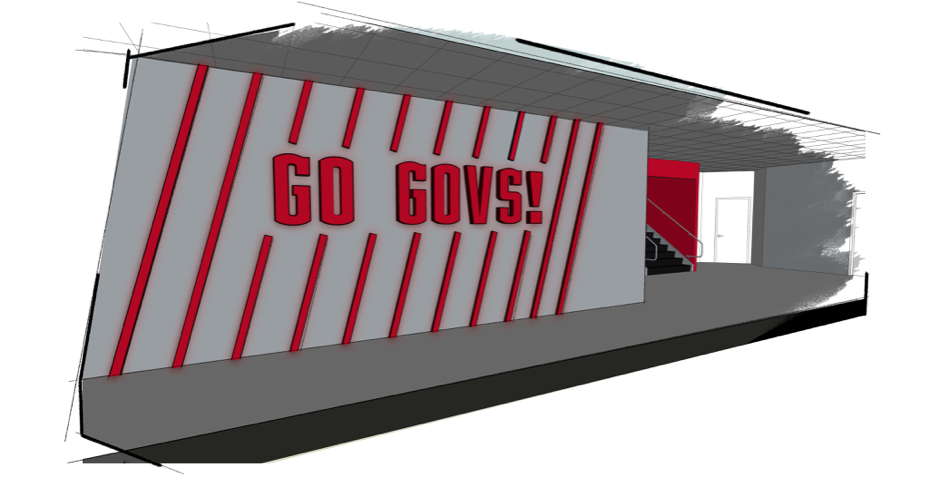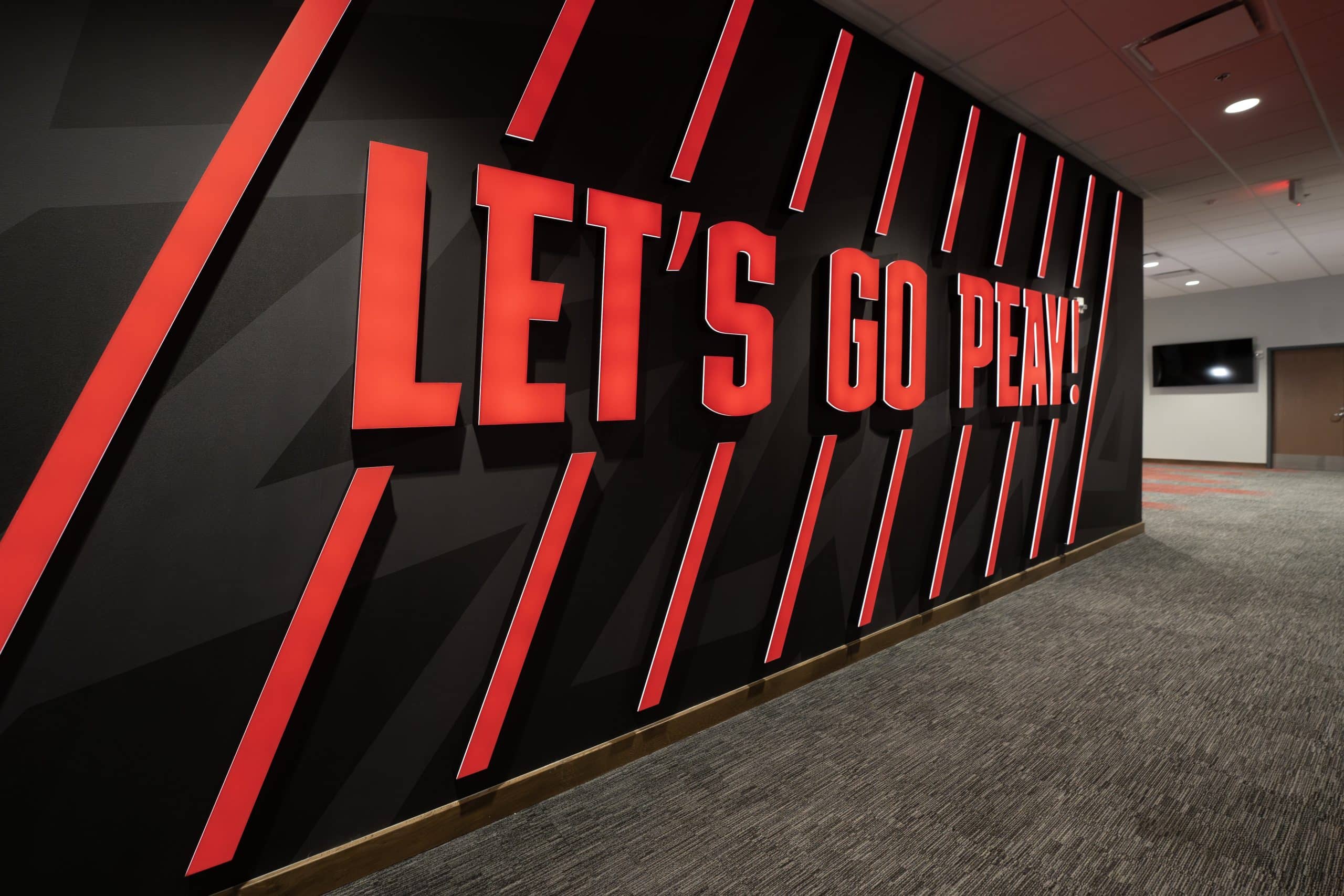 The Process
Engaged in in-depth StoryMining sessions with APSU basketball coaches, athletic directors, and brand advancement specialists to uncover key narratives and insights.
Implemented captivating lit displays in the team lobby, creating an electrifying ambiance that fuels excitement for recruits and players as they enter the space.
Strategically devised a comprehensive plan to honor future accomplishments and create memorable signature moments for APSU basketball.
Solution
State-of-the-art facility designed specifically for APSU basketball, surpassing the standards of typical NCAA Division 1 mid-major facilities
Fosters a strong connection between Austin Peay State University and the local community, promoting mutual support and engagement
Enhances the overall brand image of APSU through a modern, dynamic basketball venue