Miller Lite House at AT&T Stadium
Dallas Cowboys
World's Most Valuable Brands
How we helped
Brand Clarity
Sponsor Activation
Visual Story Telling
Interactive Displays
Social Media Highlights
A Fan Experience Like None Other
"It was really a collaborative effort between Advent, the
Cowboys admin, Charlotte Jones leadership, and our team," Adam Dettman, Molson Coors head of partnerships for North America
This collaboration resulted in a unprecedented fan experience:an 87,000 square foot outdoor property with two beer gardens, six bars, a 70-yard turf football field, over 60 television screens, two fantasy football walls, and the biggest walk-in beer cooler in the state of Texas.
The LiteHouse, located just a couple hundred yards away from the west side of AT&T Stadium, is a football fan's dream. On either side of the turf field are beer gardens shaded by the perfect amount of trees, furnished with wooden sit-down tables and booths, couches, metal standing tables, and bar stools at each of the bars. Everywhere you turn there are televisions, including two Texas-sized screens beyond the west end zone.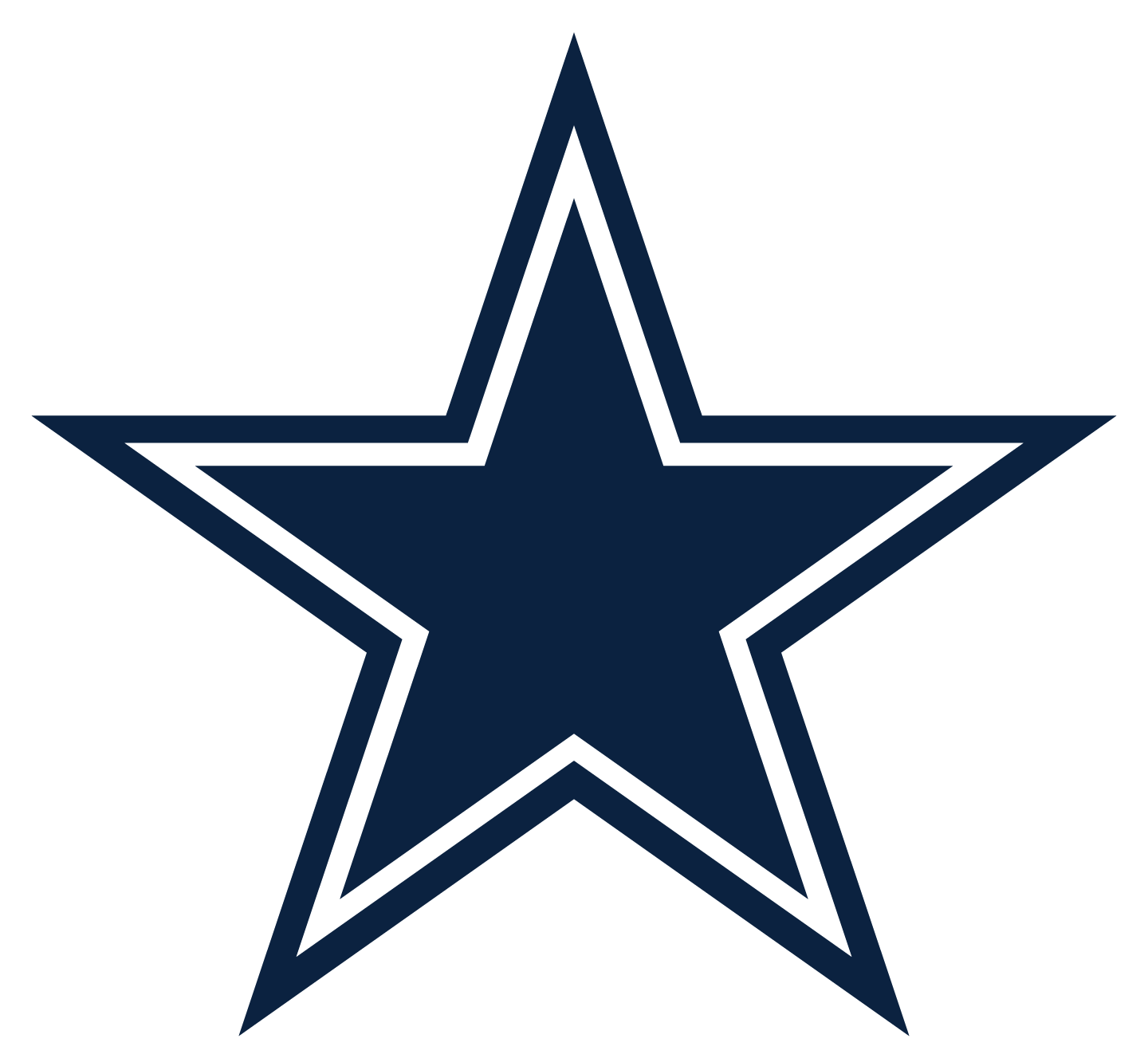 The Mission
The Dallas Cowboys came to Advent to help create an experience at AT&T stadium that would exceed fan expectations AND ignite its brand partnership with Miller Lite.
When it comes to football, some fans have gathered from far and wide to watch their favorite team play, and some are only there because football is one of the only sports to have a pre-game party. The Dallas Cowboys, in partnership with Miller Lite and Advent, took that American pastime that was grounded in pickup trucks and asphalt and turned it into an experience that has made their beer and spirit sales skyrocket.
In this case, the team used an every-game aspect of the NFL and helped the Cowboys and Miller Lite capitalize on it. Advent, an experience-design firm located in Nashville that specializes in storytelling through spatial design, collaborated on the Miller LiteHouse. Adam Dettman, Molson Coors Head of Partnerships for North America, shared how "it was really a collaborative effort between Advent, the Cowboys admin, Charlotte Jones leadership, and our team." This is the new tailgate destination of Dallas Cowboys fans. An area designed for the ultimate pre-game experience that intertwines the Cowboys and Miller Lite brands into one unique space. As it turns out, every team is looking for something to enhance the fan experience in unique and interactive ways, while still creating new streams of revenue.
The Miller LiteHouse encompasses just that. It is located at the west entrance of the AT&T stadium and is the place to hang out and tailgate before and after the game, and even at away game watch parties. This new space includes a 70-yard turf field, fun games, a stage for live music and entertainment, a walk-in beer cooler, more than 60 television screens, 6 bars, and much more! Fans can sip on a $5 beer while they enjoy the ambiance of the space. It also includes the ultimate social media shareable moment with the renowned three-dimensional Dallas Cowboys Star. The space captures everything that it means to be a Cowboys fan, and even more so, a Texan. Nate Reilly, Senior Director of Corporate Partner Strategies for the Dallas Cowboys, reflected on what it meant to be at that stadium when he was considering what the space could be. He stated, "it's certainly compelling because I would imagine that if you did some studies on fans from Texas… there's just a lot of pride in being from Texas." With both the Cowboys and Miller Lite being Texan first, the Miller LiteHouse becomes a home to every Texan or Texas fan.
Prior to the Miller LiteHouse, this area consisted of a temporary, festival-like corral that failed to tell either brand's story. It felt unnatural and disruptive rather than meaningful and thrilling. John Roberson, CEO of Advent, explained that their ideas were fueled by the desire to create an elevated tailgating experience. As he spoke about what this experience entails, he described it as, "a combination of Ole Miss's 'The Grove' with a very sophisticated, contemporary beer garden."
OBJECTIVES:
Before designing this space, the Cowboys worked with Advent and took an empathetic approach to understanding what fans were doing. They also ventured out to understand who the brands were and then thought of creative ways to elevate what makes them unique. Instead of focusing solely on the functionality of the space, John says, "We were thinking in terms of outcomes. What are the moments we want to create that fulfill those brand objectives…and that would be valuable to the fans?" Advent aimed to integrate the Cowboy's brand of excellence with the Dallas-rooted heritage of Miller Lite. This project focused on aligning each brand's vision around a core objective. In this case, the core objective for the Miller LiteHouse was, as John states, "to give a real purpose-driven destination that would take into consideration an idea of partnership, belonging, and shareable moments."
To achieve this, Advent looked at what fans desired and turned these into supporting objectives. Fans want to create memorable moments, get hyped up for the game, and feel as if they are a part of the Cowboys team. They also want to enjoy tasty food and beer that isn't too pricey. To implement this, Advent story-boarded the entire user journey to ensure a positive fan experience. "User Journey is critically important as you think about a fan experience. It can't be left to chance," John exclaims, "It has to be programmed, architected, and planned."
Every detail in the Miller LiteHouse serves the purpose of showing the beauty behind the Miller Lite brand and how it overlaps with the story of the Dallas Cowboys. Through the design of the entire plaza and the experience from start to finish, Advent wanted to ensure that these powerful stories were being told. It was important that this space was designed in such a way that fans would want to post about it. As John emphasized the importance of creating shareable moments, he said, "Our firm believes that brand loyalty is forged in shared experiences." With that, Advent set out to create a tailgating experience unlike any other.
PARTNERSHIP:
The Dallas Cowboys and Molson Coors, the parent company of Miller Lite, have been in partnership for almost 40 years. Miller Lite, "The Only Beer of the Cowboys," is the exclusive beer sponsor of the team. To take this partnership to the next level, the Cowboys partnered with Advent to help them design and create a unique fan experience that would incorporate their story with that of Miller Lite. The development of the Miller LiteHouse is the product of collaboration between Advent, the Jones family, the Dallas Cowboys administration, and Molson Coors.
RESULTS:
The fan adoption of the Miller Lite house was instant. There was an incredible level of reception from the Dallas Cowboys and Miller Lite. Charlotte Jones, the Executive Vice President and  Chief Brand Officer for the Cowboys, reflected on her excitement for this new space and the walk-in beer cooler, she shared, "There have been many times I've been drinking beer and wanted to see what it might feel like to be in [an] ice-cold cooler. And now all of the sudden, we've got it here." Following its debut in the 2021 season, a huge crowd of fans gathered at the plaza for the Dallas Cowboys opening day game. Although it was an away game, fans eagerly came together and tailgated in this new space. Fans also began posting on Instagram and Twitter, letting all of their friends and family know that this is the place to be. "The money in expanded sponsorship relationships is in creating experiences that are a must-see, must-do, and must-have on your bucket list," John says.
This new, enhanced experience not only lifted brand equity and exposure but also generated cash at the registers. The return on investment from the first season of the Miller LiteHouse was phenomenal. Miller Lite sales at AT&T stadium increased by 80% and liquor sales by 200%. The Dallas Cowboys also extended their relationship with Molson Coors for 10 years and a $200 million deal.
LOOKING AHEAD:
This new modern and immersive tailgating experience sets the bar high for the future of fan experience and partnership within sports. The Dallas Cowboys expect to see fans continuing to enjoy the Miller Litehouse and making memories that are both shareable and unforgettable. They also hope to strengthen their partnership with Miller Lite as this space is utilized by more and more fans each year. With a high return on investment in its first season, the Cowboys and Miller Lite can look forward to more exciting and successful seasons to come!