Kids Zone
Oklahoma City Thunder
Interactive Brand Engagement
How we helped
Brand Clarity
Sponsor Activation
Updatable Facility
Visual Storytelling
Interactive Displays
Social Media Highlights
Energized by vivid graphics, the renovated Kids Zone emphasizes children's wellness and play to unite the values of both brands. Fans can actively shape the space through interactive screens and games—visitors compare their height, footprints and shooting stats to their favorite players, entering their hero's world. Fans leave with lasting memories and a personal connection to the team and their sponsors.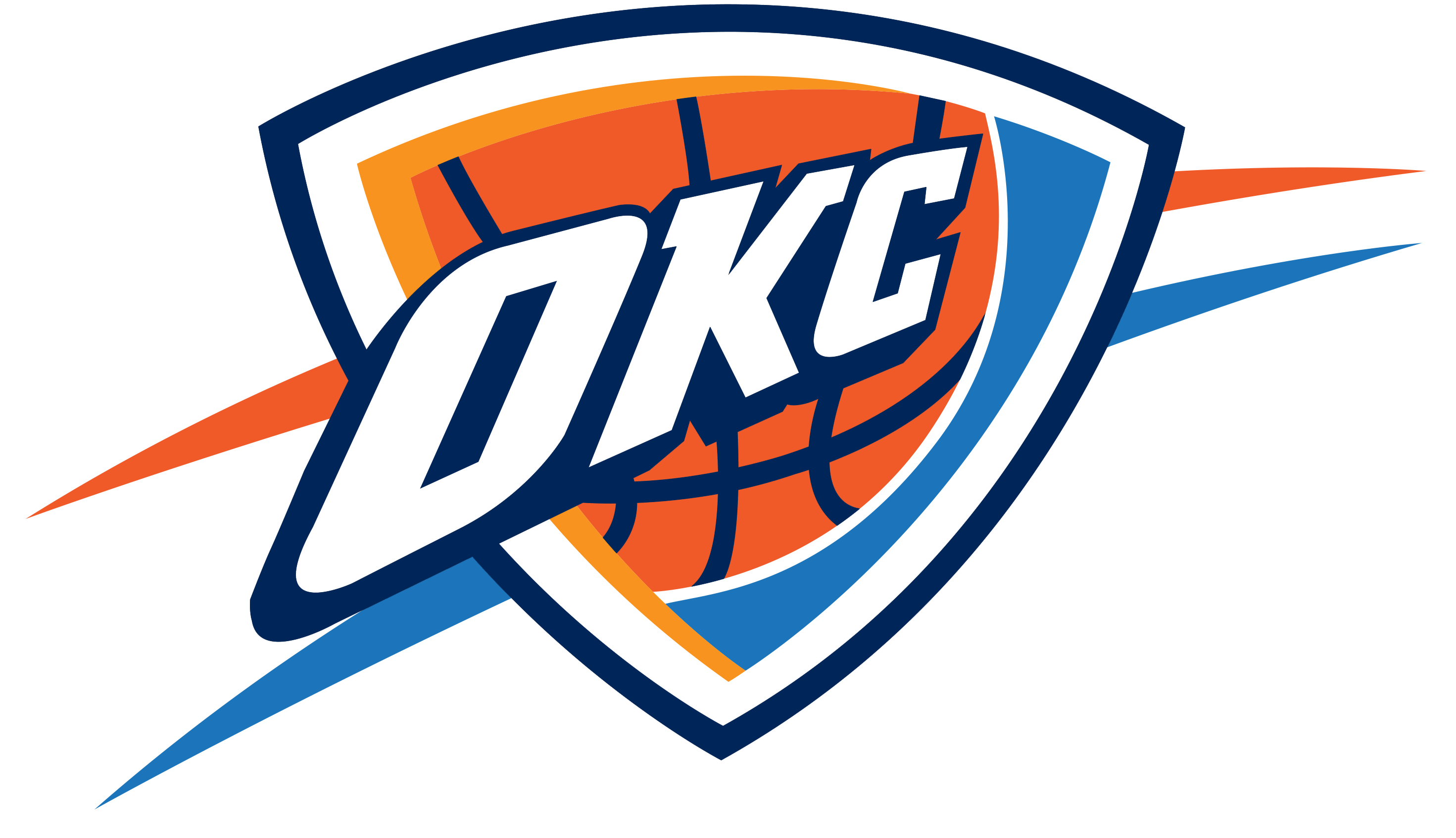 The Mission
In a personalized brand experience, the OU Children's Physicians Kids Zone builds fan engagement with both the Oklahoma City Thunder and their sponsor.
A solution that measures up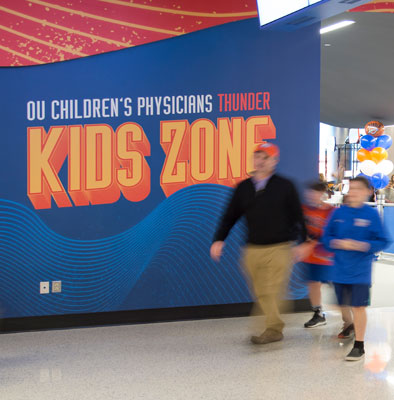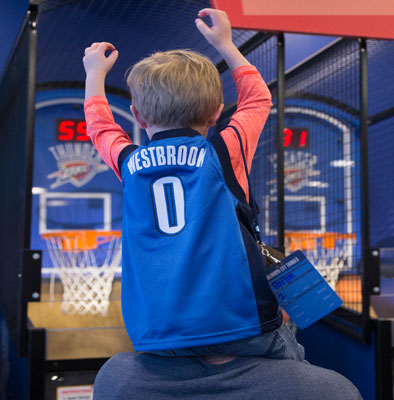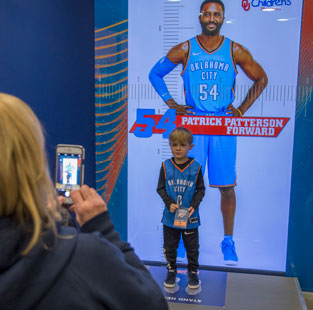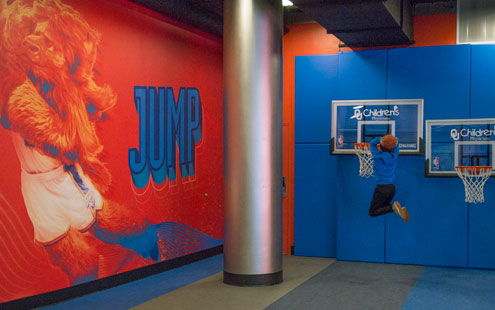 Traffic flow solved by individual challenge stations that can be visited in any order, plus clear entrance and egress
Enhancing the value intersection between client, sponsor and audience
The Oklahoma City Thunder's concourse at the Chesapeake Energy Arena is home to a Kids Zone space sponsored by Oklahoma Childrens' Physicians. Game day traffic flow and wear-and-tear from crowds of young people took their toll, and the space didn't add much value either to the Thunder or the sponsor.
1
branded card on a lanyard, similar to a backstage pass for visitors
6
individual stations to collect personal stats and scores in custom games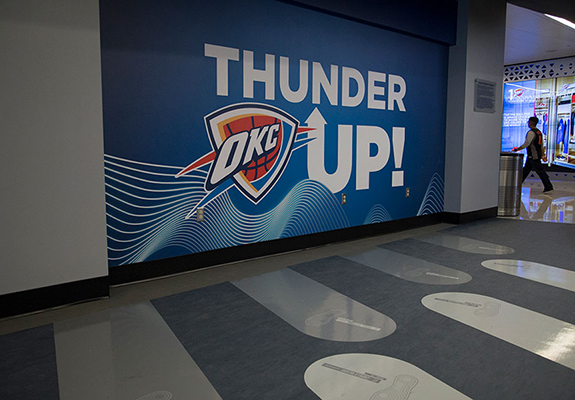 The VIP-style experience for young visitors makes young people feel valued and important, and encourages return visits and team pride