Finneran Pavilion
Villanova University
How we helped
Brand Clarity
Recruit Engagement
Updatable Facility
Visual Storytelling
Social Media Highlights
Interactive Displays
Alumni Recognition
Championship Culture
On the heels of their second national championship in three years, Villanova debuted extensive renovations to the Finneran Pavilion. The space needed to honor a long Wildcats legacy and create an unforgettable gameday experience for players, students, staff and alumni.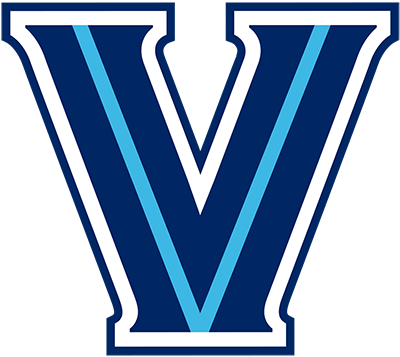 The Mission: Leaving a Legacy
Villanova transformed Finneran Pavilion into an elite training ground and a dream destination for recruits. The 360-degree concourse celebrates the Wildcats impressive history with a Villanova Hall of Fame, NBA draft picks wall, a moments of greatness display, and key numerology, all with room for expansion.
Renovations take the fan experience to the next level with enhanced amenities and cutting-edge technology. Outside the pavilion, a plaza for pre- and post-game activities builds excitement before tip-off. Innovative touchscreens and interactive displays create new ways for fans to explore the program's story.
We Play for Those Who Came Before Us.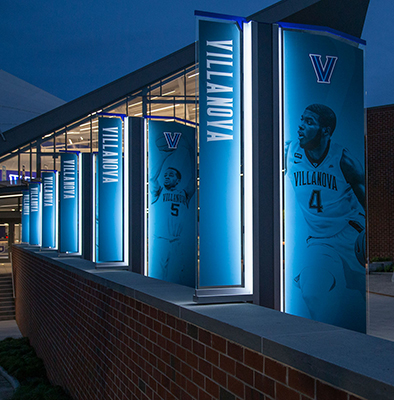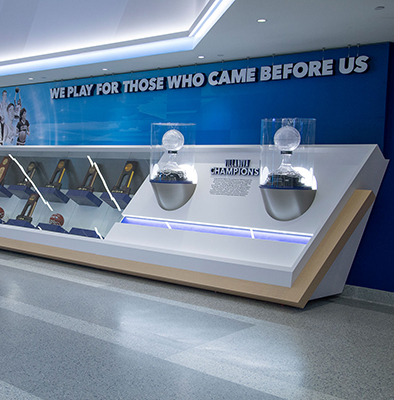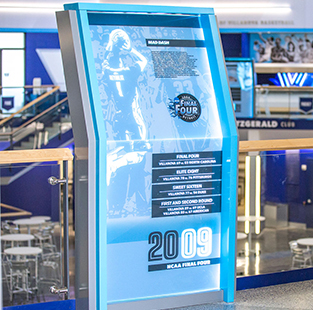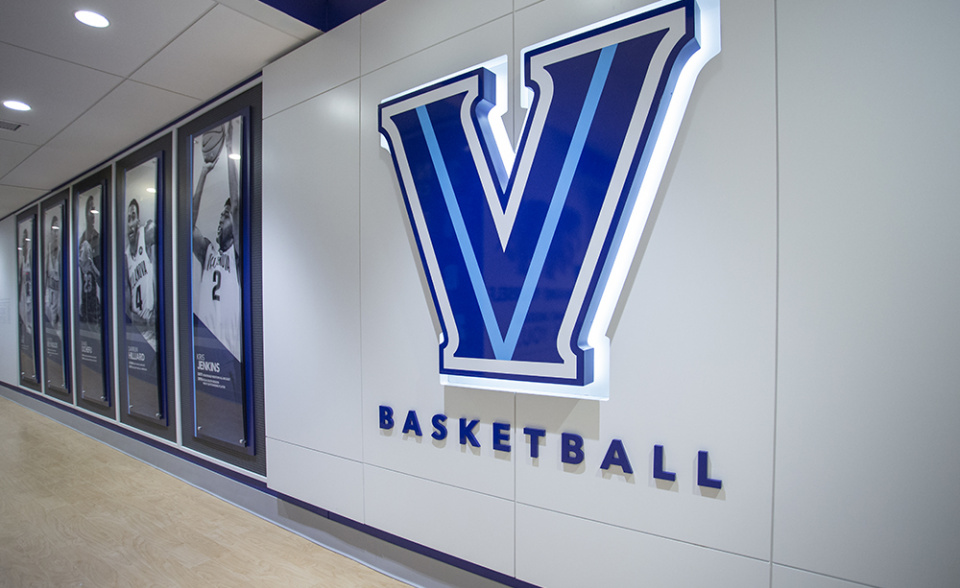 Through the hallways from the locker rooms to the court, student-athletes are enveloped by this sense of history dating back to the 1940s also including players still involved with the program.
Storytelling and design
Storytelling and design throughout the Finneran Pavilion positions Villanova as an unmatched and differentiated basketball power on the national scene.
450
Names of Villanova Athletic Hall of Fame inductees in the digital experience
16
Big East championship and NCAA Final Four and championship rings displayed in the Hall of Fame trophy case
31
New banners celebrating Wildcats men's and women's national and conference achievements hanging from the renovated rafters
7
65-inch digital displays in the concourse ring allowing Villanova to customize the space to highlight appropriate legends for different events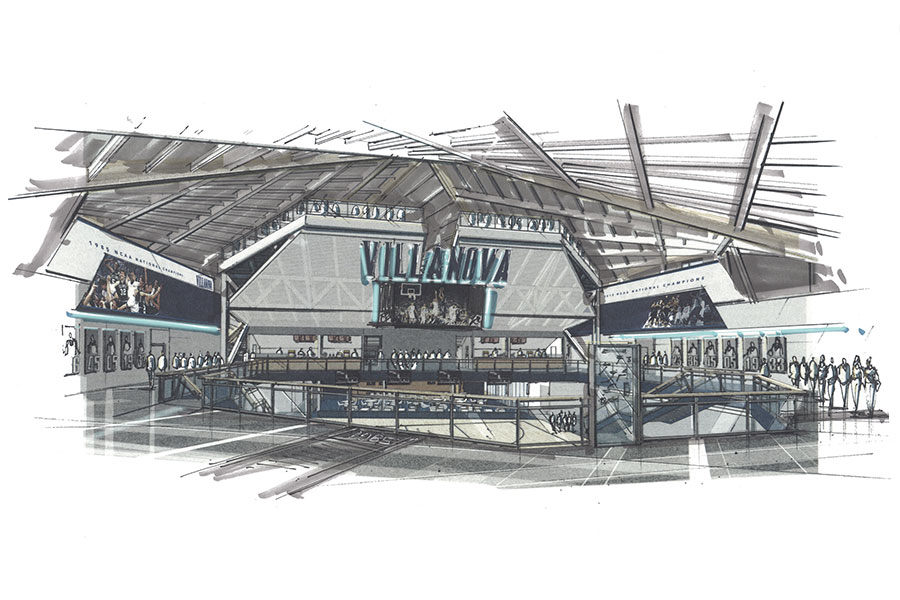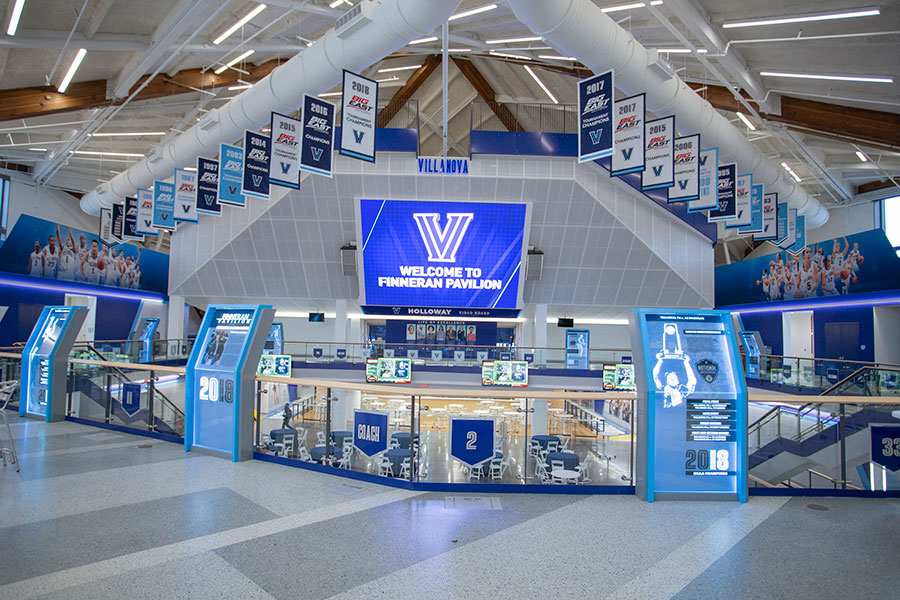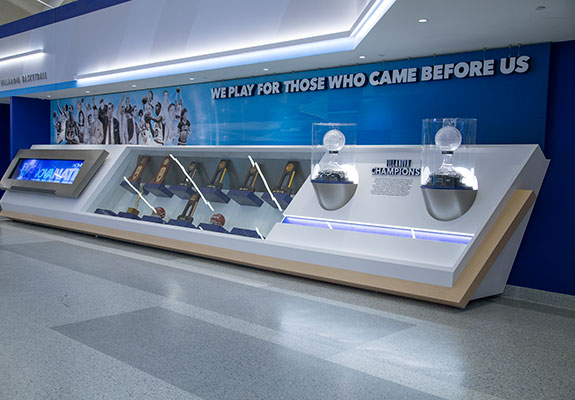 Finneran Pavilion becomes our front doorstep, so we had to create a major Division 1 experience.
Mark Jackson
DIRECTOR OF ATHLETICS