Rhea Heritage & Scopes Trial Museum
Rhea County
How we helped
Updatability
Historical Recognition
Visual Storytelling
Reimagining History
As much of the Scopes Trial of 1925 is a story about the first Trial of the Century, it's a story about Dayton and Rhea County, Tennessee. The two are inseparable, and the Rhea Heritage and Scopes Trial Museum captures how all of it intersects. 
John Scopes was an unassuming high school teacher and football coach until members of the Dayton community devised a plan for a trial — and the ensuing media circus — with the goal of reviving the local economy. Although the trial drew William Jennings Bryan and Clarence Darrow and escalated into a national debate, we wanted to highlight the Tennessee figures integral to the trial and the role the event played for the state and Rhea community.
Historical buffs will be able to experience the event through imagery, artifacts and the actual handwritten minutes from the trial. The museum is also a destination for Heritage Tourism with displays and exhibits detailing the history and communities of Rhea County from the 1800s to modern day, from boom to bust.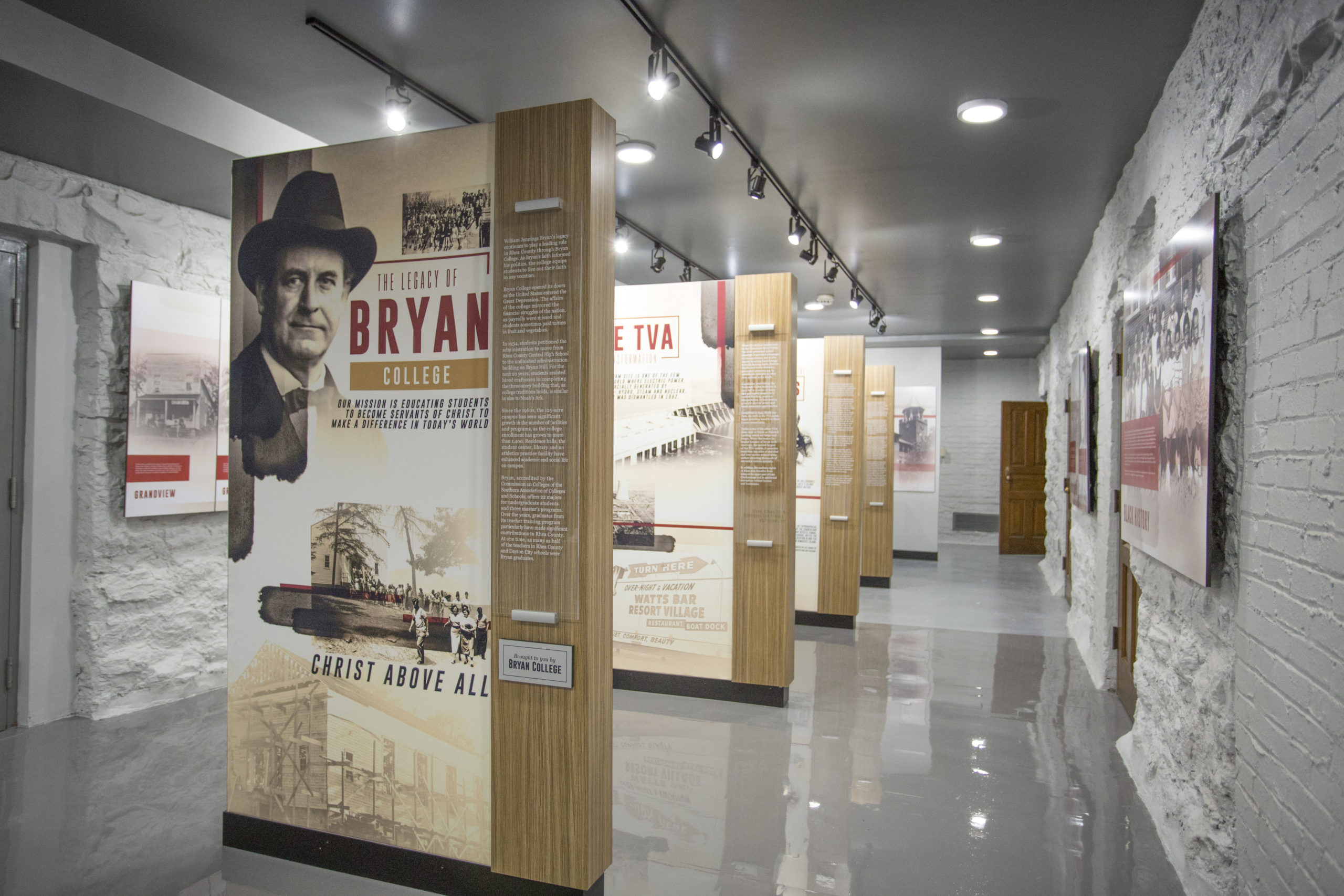 The Power of Design
The Rhea Heritage & Scopes Trial Museum offers more than just artifacts and displays; it is a carefully crafted experience that brings history to life. Its innovative design transports visitors back in time, immersing them in a significant moment in history and providing a unique and memorable experience for all.
The design of the Rhea Heritage & Scopes Trial Museum serves as a prime example of how a museum can bring history to life in new and meaningful ways. Step inside and be transported to another time and place, where you can connect with history in a way that is both educational and entertaining.