Home of Champions
Stanford University
How we helped
Brand Clarity
Recruit Engagement
Updatable Facility
Visual Storytelling
Interactive Displays
Social Media Highlights
Alumni Recognition
Bringing history to life
Stanford University is a unique place because despite all of its success, it prides itself on humility. The story of the Cardinal is not about all of its accomplishments on its own, but about the way in which its student-athletes achieved those heights.
Humbly paying homage to more than 126 years of rich history, numerous championships, olympic athletes and trailblazers was a difficult task. Stanford University needed much more than a room packed with NCAA trophies, directors' cups and memorabilia.
We were tasked with translating that success in a way representative of those who put on a uniform for Stanford Athletics.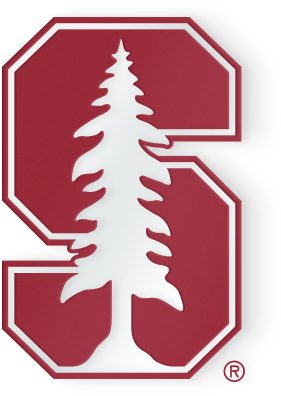 The Mission
The Cardinal needed a living space to reflect the work ethic, commitment and scholarship that define Stanford Athletics—an environment that showed the breadth of the achievements and told the story of each person.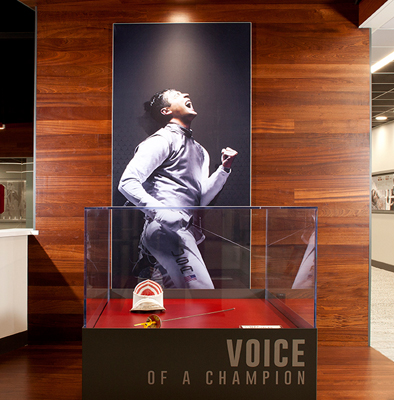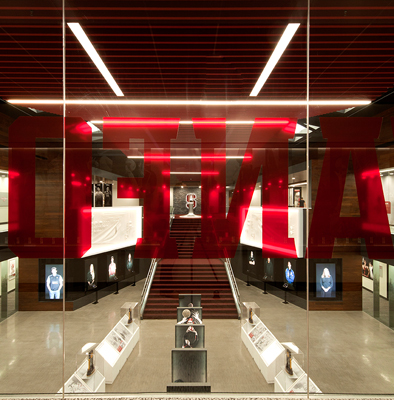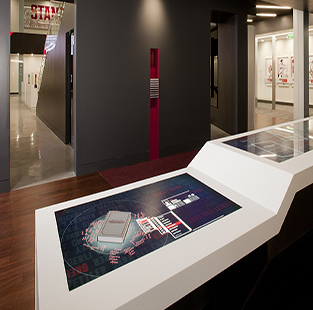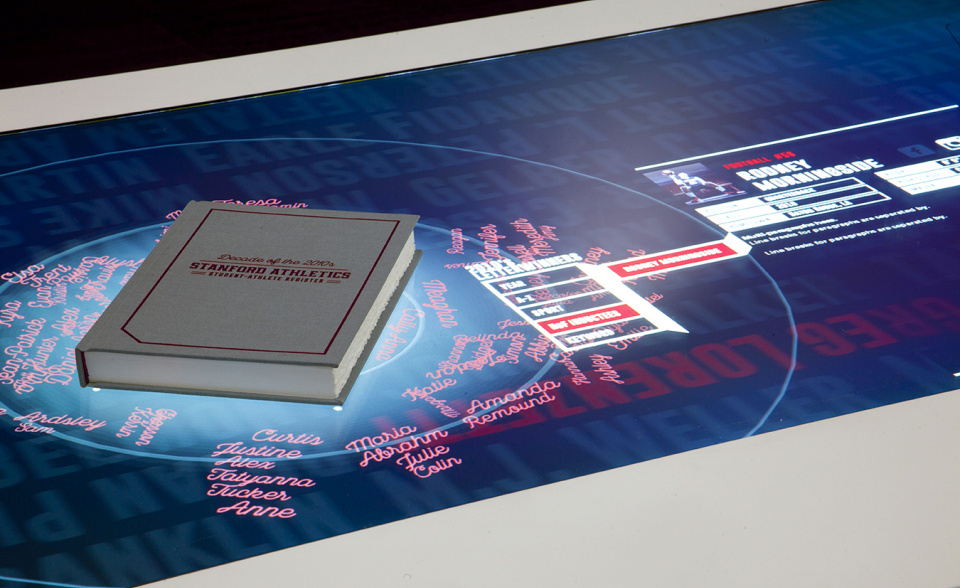 The cutting-edge, interactive table invites visitors to place printed books of student-athlete rosters on a touch-controlled surface to activate photos, stories and more.
Stanford home of champions interactive hall of fame table
The right interactive elements can bring the past to life, connect today's communities and give us a peek into the future.
15,000
Stanford athletes in 10 custom books
567
individual athletes and coaches featured
80+
Hours of high-definition 4k video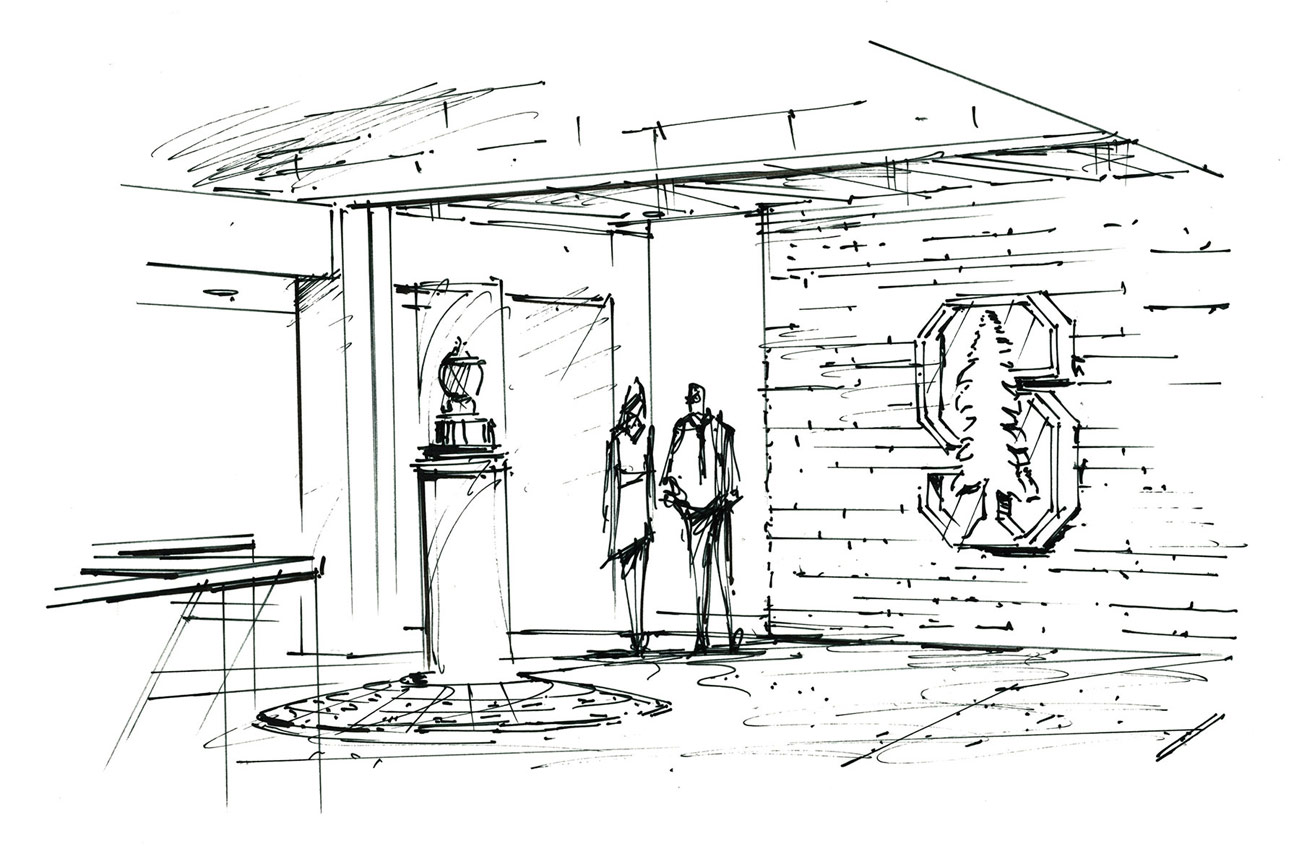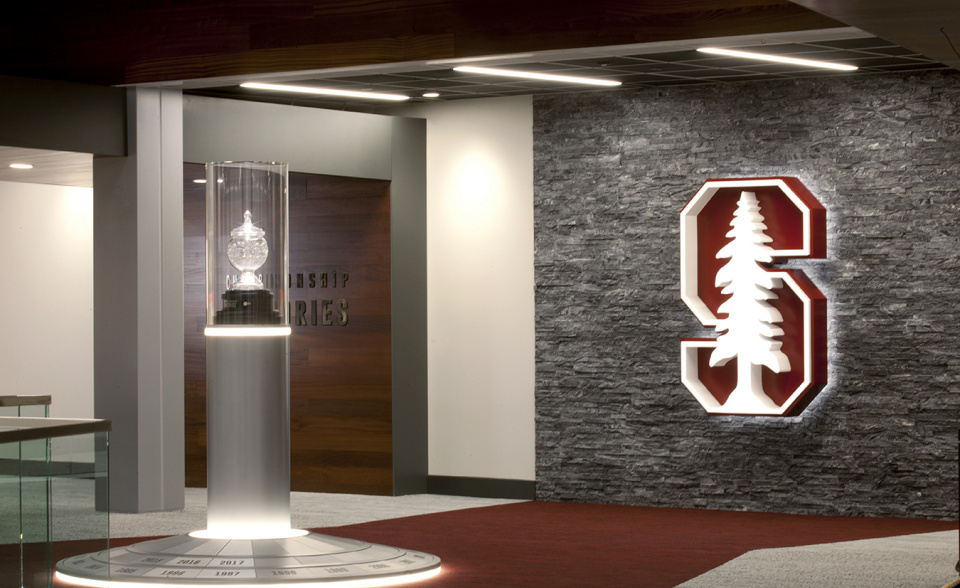 Diving Deeper
The concrete, exposed ceiling, raw black metal finishes and technology used throughout are inspired by the local redwood forest, tech culture and "workmanlike" Stanford attitude. In the same way that scholar-athletes are multi-faceted, the space feels rugged and honest, yet sophisticated.