Student-Athlete Academic Success Center
University of Texas
Reposition Recruit Recognize
How we helped
Brand Clarity & Consistency
Recruit Engagement
Updatable Facility
Visual Storytelling
Texas Athletics and its brand is recognizable across the world. It is special. With their legacy of winning, some don't understand the strength in the combination of athletics and academics that the University of Texas holds. With each student maintaining the mindset of how they could be the next great basketball player or next tennis star, they stand on the shoulders of those who came before them. Taking pride in being a student-athlete at Texas means taking pride in being a scholar and an athlete.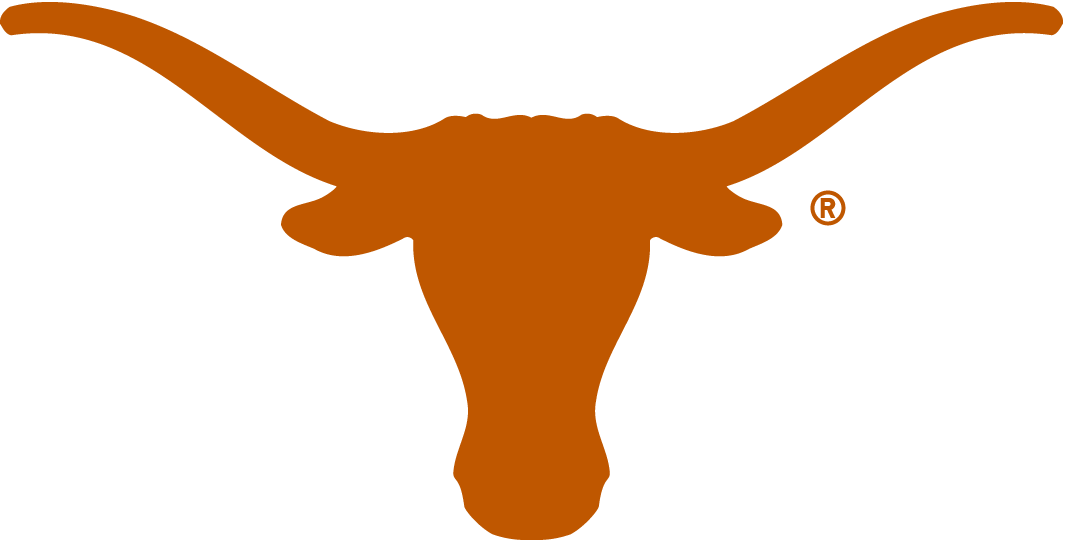 In an effort to promote enduring success, the leadership of Texas Athletics approached the Advent team to develop an Athletic Academic Center that supports the athlete's scholastic experience. In an effort to celebrate each athlete as a Texas teammate, they uphold their tradition of competing in their sport, and in the classroom. Being a Longhorn means having the physical capabilities to challenge the best teams, and the academic strength to compete against the top universities—the Center upholds that.
The Challenge
Refresh a facility that supports the repositioning of Texas Athletics' brand as more than just great sports, but a formidable academic and athletic powerhouse.
Exemplify the importance of a well-rounded student experience for student-athletes while reinforcing to recruits that Longhorns strive for excellence on every front. 
Recognize and highlight the scholar in every student-athlete, and create a center that equips them for success inside and outside of the classroom.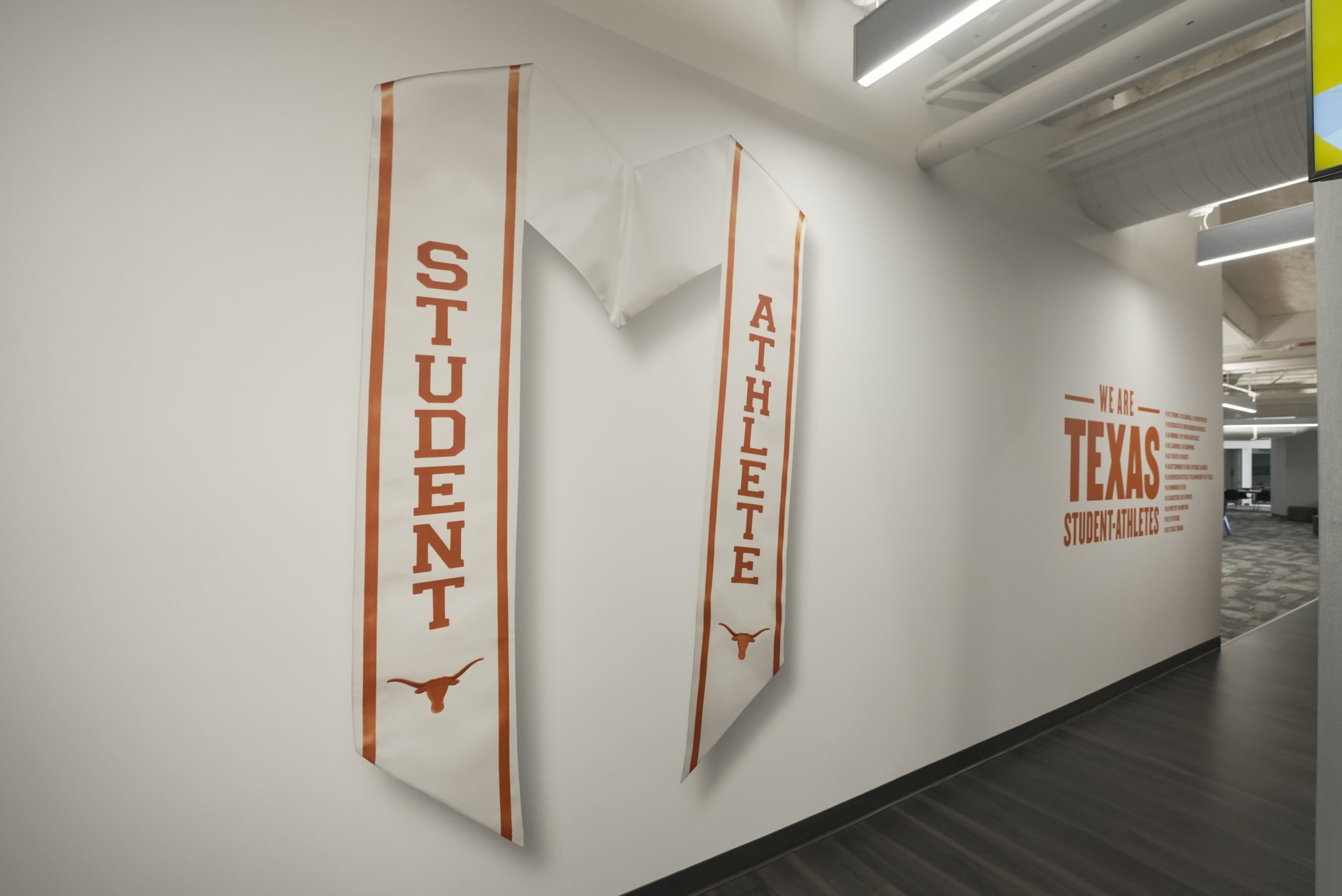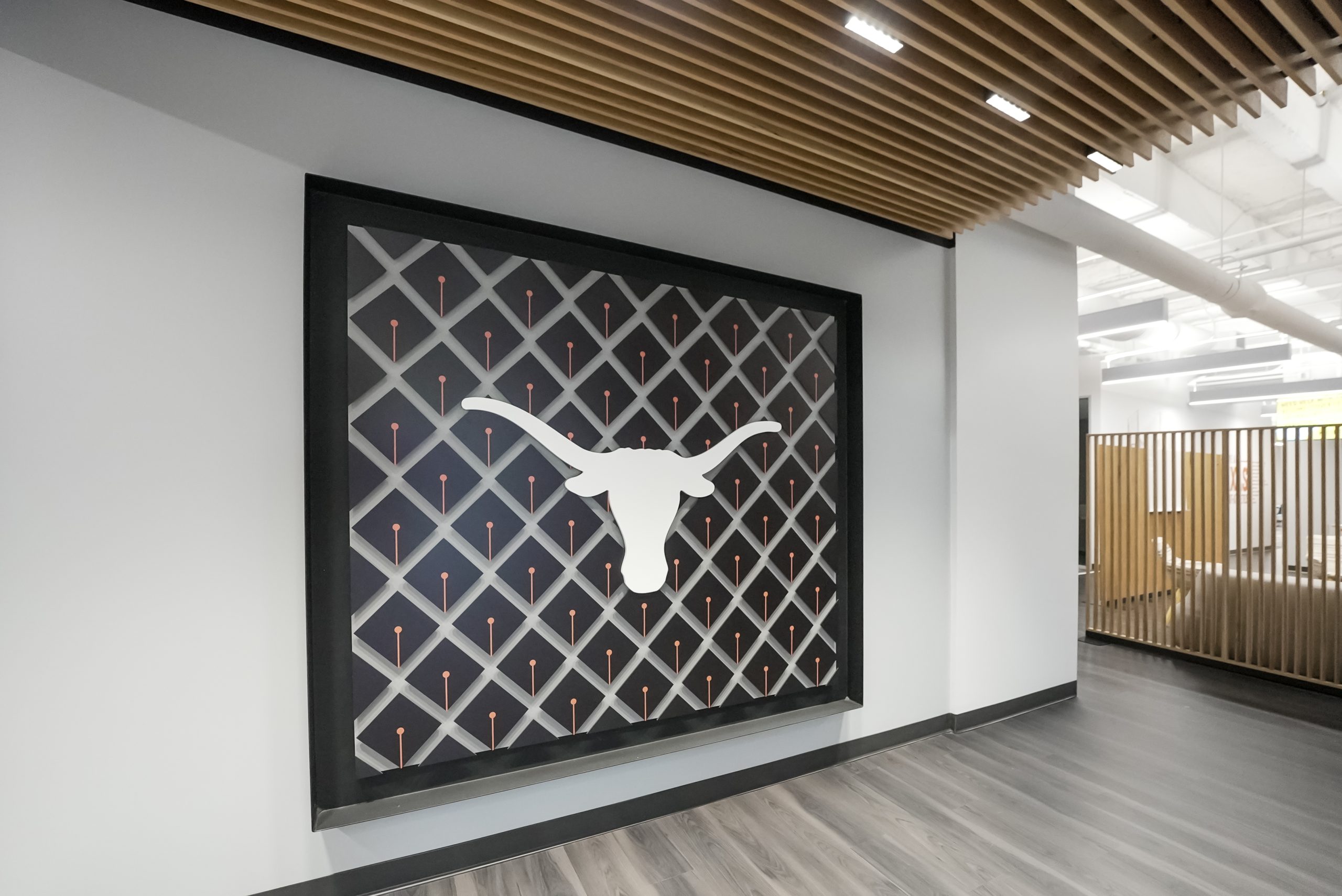 The Process
Empathy-driven interviews to understand the refined vision of Texas Athletics in a pivotal time.
Understand how the Longhorns strive for excellence and take their facility to even greater heights.
Overwhelm the space with the evoked feeling of pride to empower student-athletes in their present and future.
The Solution
Prideful and empowered moments of the history and future of Texas Athletics while reinforcing the pride that students will carry from being a Longhorn.
A world-class facility that matches the Longhorns' standards and draws in top recruits 
An Athletic Academic Center that delivers the story of Texas and supports the lasting success of student-athletes.