Football Locker Room
TCU
TCU's football locker room is one piece of ongoing work with the Horned Frogs, but it is a powerful moment all its own. Lit elements throughout the space create a dramatic first impression that also reinforces program culture and values. In addition to brand statements at the entry, each lit end cap showcases a recent Frog great alongside a mantra for the program.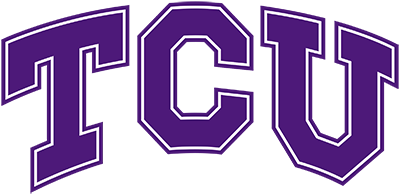 The locker room also carries a cohesive brand identity and design language that carries throughout other spaces at TCU from the football meeting rooms and basketball offices to the campus bookstore.