Football - Coaches' Offices & Players' Areas
TCU
The next step of TCU Football
How we helped
Brand Clarity
Recruit Engagement
Updatable Facility
Visual Storytelling
Interactive Displays
Social Media Highlights
In recent decades, TCU football has been a power in the WAC, Conference USA and the Mountain West. That tradition of success continued into the Big 12 era for the Horned Frogs. In upgrades to the John Justin Athletic Center, Advent designed a space to reflect TCU's next step as a program.
Housing the coaches' offices and the pathway to team meeting rooms, this space is a key meeting area for coaches, players and recruits. A display featuring TCU gear, including a touchscreen sizzle reel, reinforces the Horned Frogs' partnership with Nike. A mural, visible upon entry to the space, depicts the rich history of the program, its coaches and players.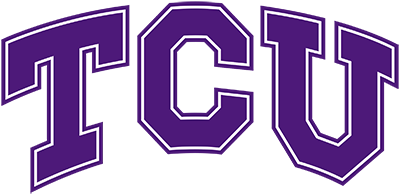 The Mission
The heart of the space is a display featuring Coach Gary Patterson's foundational statement for the season, "Stand Your Ground." The display calls on players to sign their names as a pledge to adopt the core value for the year. As the program continues to evolve, the display allows the coaching staff to feature appropriate mantras from year to year. Throughout the space, purple illumination — loosely based on the Horned Frogs' logo and scale pattern created by Nike — reflects a program ready to break out.