Razorbacks Football
University of Arkansas
How we helped
Brand Clarity
Recruit Engagement
Updatable Facility
Visual Storytelling
Social Media Highlights
Alumni Recognition
Donor Engagement Strategies
Football in its Natural State
For decades, the Donald W. Reynolds Razorback Stadium has been home to NFL draft picks, divisional championship teams and bowl game winners. Now, with sweeping renovations, state-of-the-art spaces usher in a new era in Razorbacks football.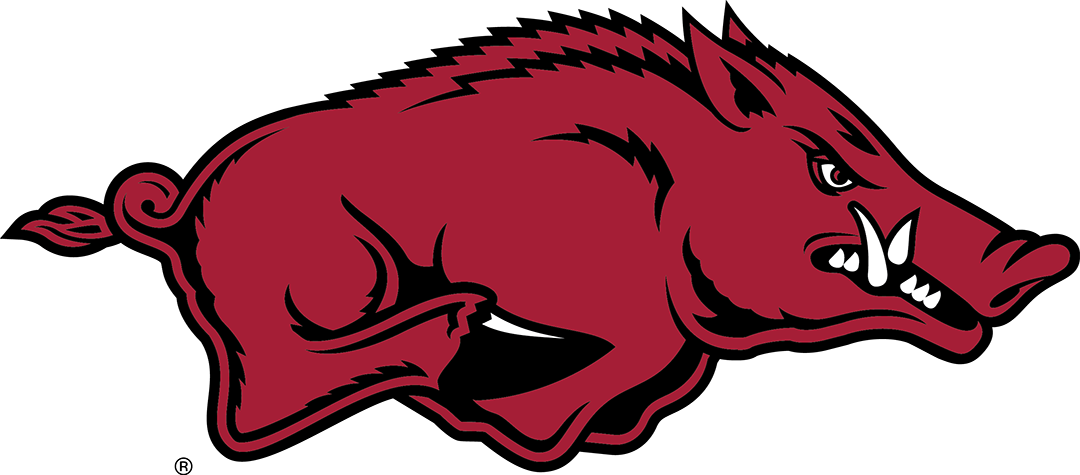 The Mission
Extensive renovations rocket the Razorbacks football facilities to the forefront of SEC competition. With new club-level seating and upgrades to Reynolds Stadium, the Razorbacks create a high-octane gameday experience for players and fans.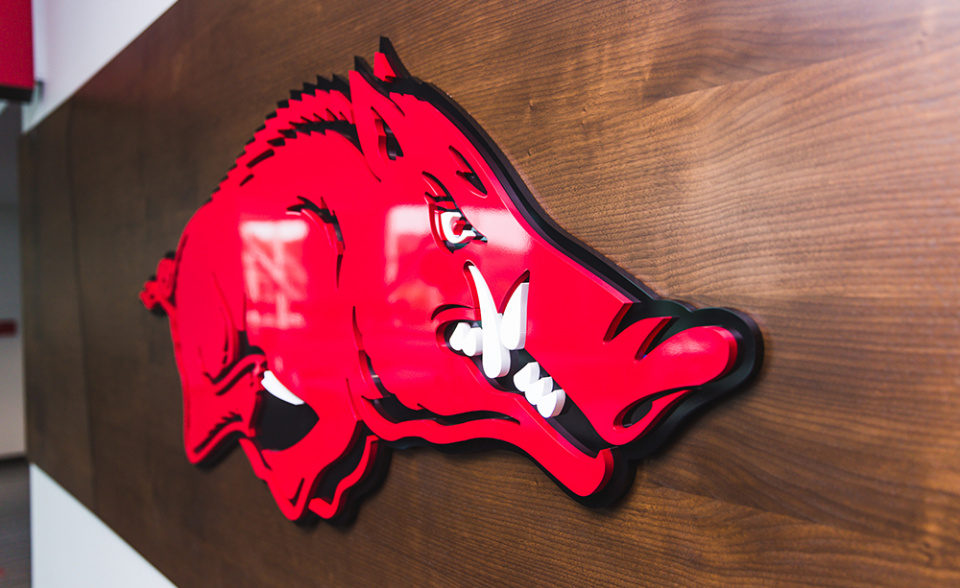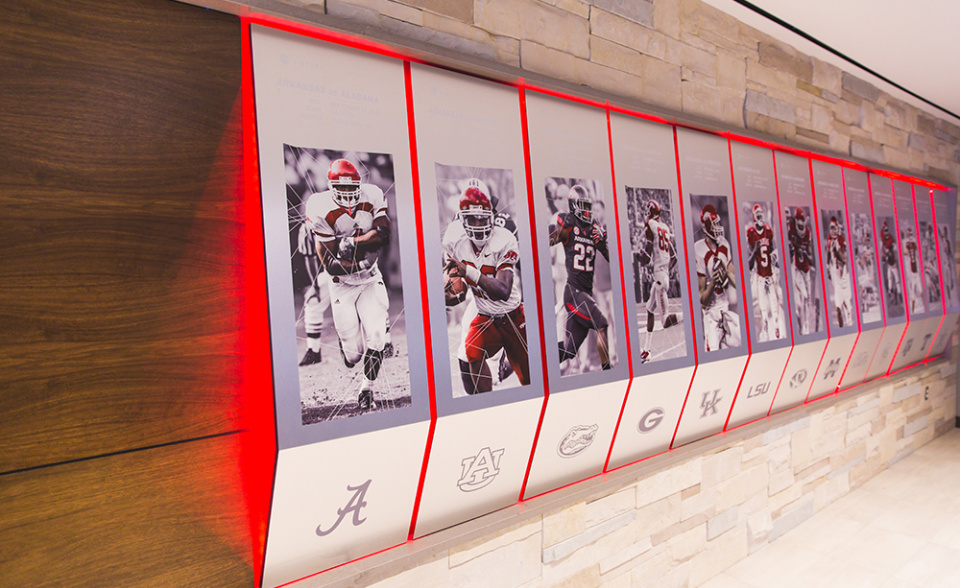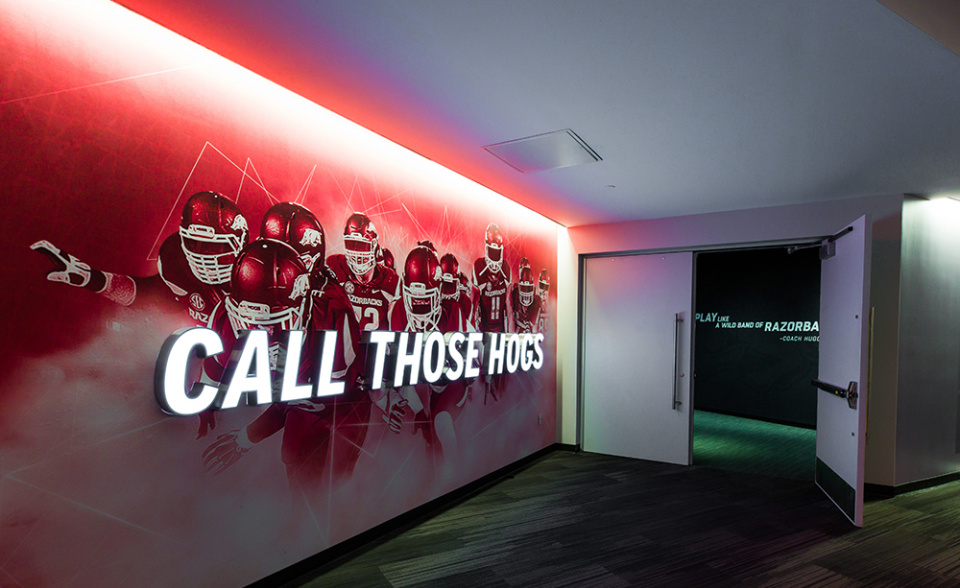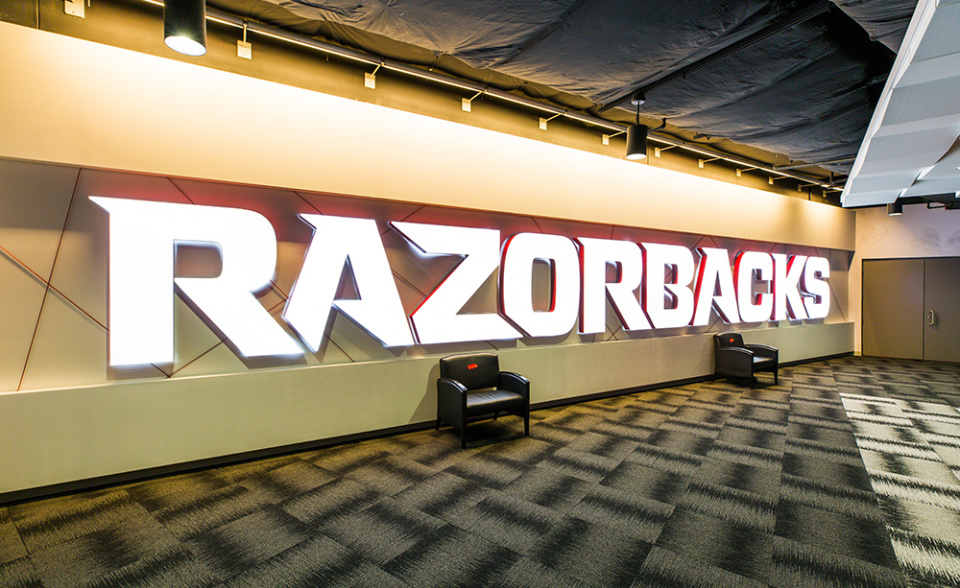 In the 80,000 square-foot Fred W. Smith Football Center, which includes a film room, weight room, and full-size indoor practice facility, players get the dedicated spaces they need to compete against the best. The immense oval locker room brings the whole team together, with a white-lit ceiling logo and key messaging projected onto the floor. Updatable displays celebrate Arkansas' historic conference championships, logos and All-Americans.
With its high-tech equipment and pervasive cool factor, the facility wows recruits and current student-athletes. Player spaces include a movie room, lounge and study space, with a floating Razorbacks gear display to give visiting recruits a taste of what it's like to wear the Arkansas uniform.
The Arkansas football spaces demolish expectations of what a college program looks like with its glowing logos, soaring graphics and high-end finishes. The high-impact branding matches the explosive program and its future ambitions.