Stegeman Coliseum
University of Georgia
How we helped
Recruit Engagement
Updatable Space
Visual Storytelling
Social Media Highlights
The home of Georgia's men's and women's basketball teams and storied gymnastics program, Stegeman Coliseum is one of the SEC's most venerable indoor venues. Advent teamed with the Bulldogs to give Stegeman a dramatic display that anchors the entire space and wows visitors.
At 210 feet wide and 50 feet tall, the fabric frame graphic displays the basketball and gymnastics greats that have starred in the arena through the decades. Below the graphic, each letter in the Georgia Bulldogs dimensional text is nearly six feet tall, giving the entire display a larger-than-life presence.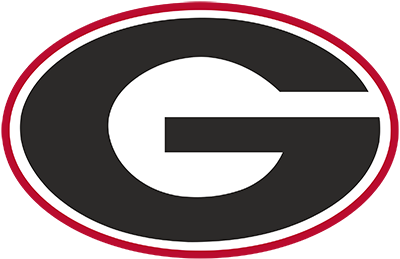 Moreover, the graphics are backlit and each letter in Georgia Bulldogs is lit. Dim the lights, and Georgia can further accentuate the display's full dramatic effect. Lit or unlit, the display give the classic Stegeman arena a bold, modern focal point.