Laurie-Walton Family Basketball Center
University of Memphis
Cultivating Players and Fans
How we helped
Brand Clarity
Recruit Engagement
Updatable Facility
Donor Engagement Strategies
Visual Storytelling
Interactive Displays
Social Media Highlights
At the University of Memphis, the brand-new Laurie-Walton Family Basketball Center celebrates past accomplishments and cultivates current players with state-of-the-art technology and design.
In the public Hall of Traditions, players and fans engage with the program's rich history through an interactive timeline, tabletop display cases and energizing graphics of legends like Larry Finch, Keith Lee and Penny Hardaway.
In the academic lounge, Memphis supports student-athletes off the court, and honors past players' achievements in business, broadcasting and politics.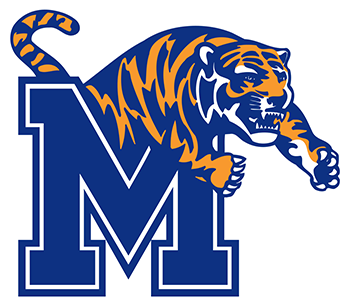 The sleek, contemporary lines and emphatic Memphis branding extend into the locker room, practice courts, players' lounge and weight room, uniting the space. Motivational touchpoints — like the Nike gear display, team mantras and team-oriented wall graphics — encourage players and recruits to see themselves as the next generation in a long tradition of success.