RIMAC Arena
University of California San Diego
How we helped
Brand Clarity
Updatable Facility
Visual Storytelling
Alumni Recognition
Donor Engagement Strategies
Wayfinding
As UC San Diego prepares for its 2020 Division I debut, the university's goal is to engage current students and alumni and build long-lasting connections to Triton athletics.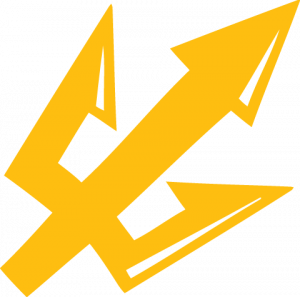 Renovations to the RIMAC Arena create a best-in-class experience for players and students.
Fans feel like they're in a professional-caliber space with bold blocks of brand color and light wood finishes. Built to seamlessly accommodate crowds, inset trophy cases recognize every USCD athletic program with descriptive panels and Tritons blue graphics. Intuitive wayfinding makes it easy for visitors to navigate the facility.
The revamped facility preps athletes to compete at the Division I level, but it also embodies the values and history of the program. Near the entrance, the Tritons Hall of Fame features a video display that draws visitors in.A national championship wall celebrates major finishes with a collage of team photos and brilliantly backlit trophies.